Three writers receive fourth annual Winterhouse Awards for Design Writing & Criticism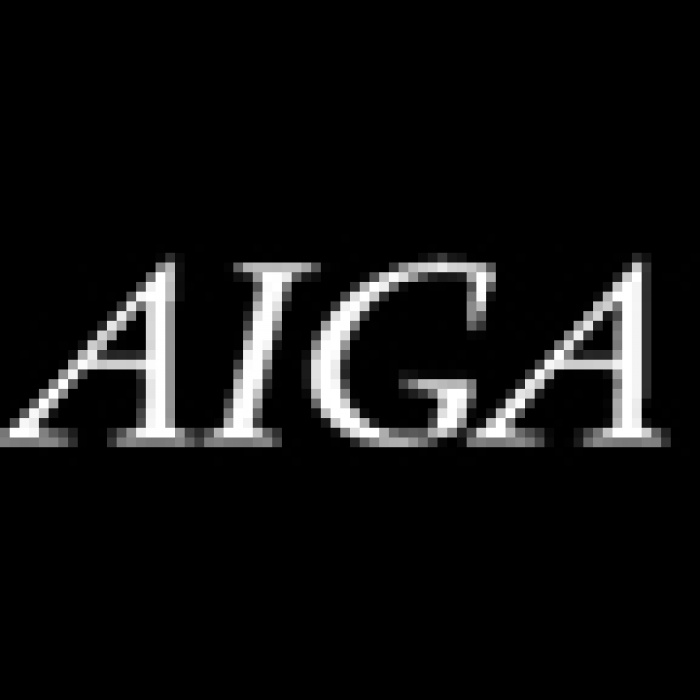 01.09.2009 News
New York (United States)
- and the Winterhouse Institute have announced the recipients of the fourth annual Winterhouse Awards for Design Writing & Criticism: Sean Keller, recipient of the Writing Award; and Chappell Ellison and Steven Lauritano, two student writers who will each receive an Education Award.
A program of AIGA, these annual awards were founded by William Drenttel and Jessica Helfand of the Winterhouse Institute to recognise excellence in writing about design, and to encourage the development of voices under 40 engaged in critical thinking about design and visual culture in the United States. For the second year in a row, the jury chose two outstanding students to both receive the Education Award. All three awards will be presented, for the first time, on the main stage at "Make/Think: AIGA Design Conference" in Memphis this October.
The Writing Award - open to writers, critics, scholars, historians, journalists and designers, in the amount of $10,000 - was awarded to Sean Keller, for his three submissions: "Bidden City," "Navigating Systems" and "Well-tempered Piano."
Sean Keller is assistant professor of architectural history and theory at the Illinois Institute of Technology. He received his PhD from Harvard University and has been a visiting lecturer at Yale University. Keller has been a frequent contributor to Artforum, and his writings have appeared in the anthology Architecture and Authorship and the journal Grey Room. He is currently working on a book about the concept of reflexive modernism in postwar architecture.
Two Education Awards - open to undergraduate or graduate students whose use of writing, in the interest of making visual work or scholarship or cultural observation, demonstrates extraordinary originality and promise, in the amount of $1,000 each-were awarded to Chappell Ellison, for her submission, "Compulsion: Where Object Meets Anxiety," and to Steven Lauritano, for his submission, "Haus-Rucker-Co, the Love Protectors: Inner Space Explorations in a Media Universe."
Chappell Ellison is currently an MFA student in the Design Criticism program at the School of Visual Arts. She received her BFA in 2007 at the University of Texas, where she majored in design. While completing her undergraduate studies, she was an active participant in the Land Arts of the American West program. After graduating, she worked at web and graphic design companies before migrating to her current home in Manhattan.
Steven Lauritano, an aspiring historian/theorist of architecture and the visual arts, studied architecture at Princeton, earning his bachelor's degree in 2005. After graduation, he continued his studies in Germany as a Fulbright Fellow at the Humboldt Universität zu Berlin before returning to Princeton to receive an MArch professional degree. This fall he will begin working toward a doctoral degree in the history of art at Yale.
The awards were judged by four distinguished writers and editors, each of whom is renowned for exceptional writing about design and visual culture: Rick Poynor, writer-at-large for Eye, which he founded; Alice Rawsthorn, design critic of the International Herald Tribune; Michael Sorkin, principal of Michael Sorkin Studio and author of more than 15 books on architecture; and William Drenttel, editorial director of Design Observer.
"The quality of student entries surprised the jurors, and there were so many good ones that we elected to give two Education Awards this year," noted Winterhouse partner and Design Observer co-founder William Drenttel, who chaired this year's jury. "We were particularly taken with Chappell Ellison's personal narrative of her brother's life with OCD and his relationship with the physical world, while Steven Lauritano captivated us with his skilled prose as a historian, representing a completely different perspective on-and appreciation for-the role of scholarship in writing about architecture. As for Sean Keller, the judges were unanimous: his writing is fresh and original, representing precisely the kind of new voice this award seeks to acknowledge."
The awards are supported this year by Finlay Printing and Mohawk Paper, who sponsored the call-for-entries poster. Submissions for next year's awards will be accepted starting in March 2010. Additional information about the Winterhouse Awards is available at
www.aiga.org/writingawards
.
---
For further information, please contact:
Jennifer Bender
Manager, communications and marketing
AIGA | the professional association for design
T: +1 212 807 1990
F: +1 212 807 1799
W:
www.aiga.org
About Winterhouse Institute
The Winterhouse Institute, a project of William Drenttel and Jessica Helfand, supports writing and publishing projects that further the understanding of design and visual culture. Winterhouse Institute focuses on nonprofit, self-initiated projects that support design education, as well as social and political initiatives. In January 2009, the Institute began a two-year project, funded by the Rockefeller Foundation with a $1.5 million grant, to develop collective action and collaboration for social impact across the design industry.
www.winterhouse.com
About AIGA
AIGA, the professional association for design, is the premier place for design-to discover it, discuss it, understand it, appreciate it, be inspired by it.
AIGA's mission is to advance designing as a professional craft, strategic tool and vital cultural force. AIGA stimulates thinking about design through journals, conferences, competitions and exhibitions; demonstrates the value of design to business, the public and government officials; and empowers the success of designers at each stage of their careers by providing invaluable educational and social resources.
Founded in 1914, AIGA remains the oldest and largest professional membership organization for design. AIGA now represents more than 22,000 design professionals, educators and students through national activities and local programs developed by 64 chapters and 240 student groups. AIGA is a nonprofit, 501(c)(3) educational institution.