TRNAVA POSTER TRIENNIALE 2006: 6 INTERNATIONAL POSTER EXPOSITION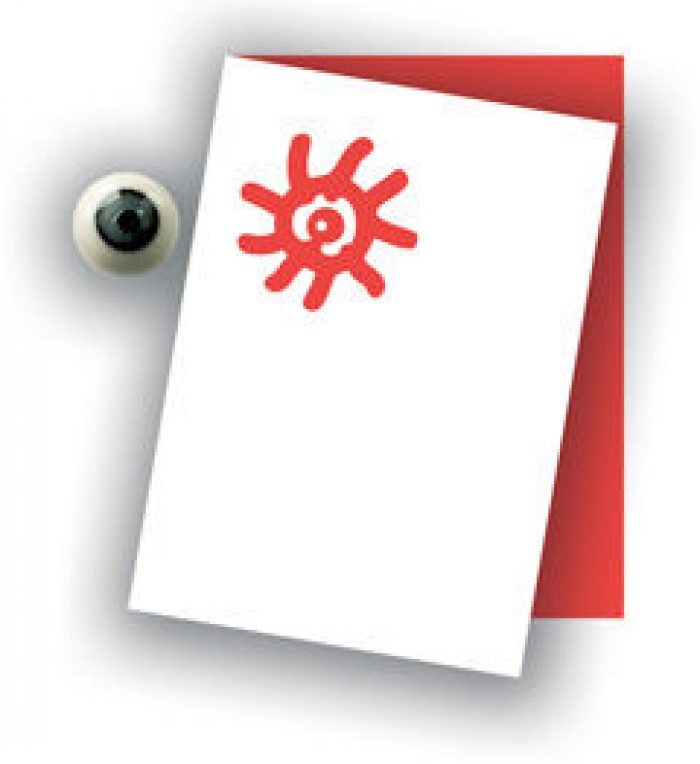 05.09.2006 News
Trnava (Slovak Republic)
- The Trnava Poster Trienniale (TPT) is a renowned international competitive exhibition of posters designed by domestic and foreign authors and students. The event is registered in the calendar of UNESCO events and is endorsed by the International Council of Graphic Design Associations (Icograda).
The Trnava Poster Trienniale 2006 is in the list of top similar events in Europe. The Trienniale and accompanying events in Bratislava and Trnava have developed into the largest exhibition of graphic design achievements that has been organised in Slovakia. Presenting premium artworks of contemporary design from abroad and creating space for confrontation between foreign and domestic design, the exhibition has been organised every three years since 1991. The Poster Trienniale showcases the latest poster achievements at international level, encompassing its diversity and openness to various national cultures, traditions and tendencies.

Constantly increasing number of registered authors proves that it is an important and popular event. This season, the jury have shortlisted 740 posters from 397 authors from 32 countries. Among the countries with most numerous representations are Poland, China, Japan, Mexico and Finland. As much as 74 authors, of whom 15 are graphic designers and 59 are students, have been selected to represent Slovakia.

TPT 2006 curator Marta Sylvestrova comments on the exhibition: "Some of the shortlisted posters communicate with general public, by strong coded messages, about events and inspirations that cover our mind and pressures in society. The most valuable are those artworks that enhance our aesthetic taste by formal experiments and overstep visual limits to reach unknown dimensions. Violating traditional rules of perception helps to discover new forms of visual communication. Apart from these works, the posters adhering to traditional rules and following author s creative style hold their position unshaken."

The Poster Trienniale is a competitive exhibition with awards presented in two categories. One category presents works of professional artists with 213 authors from 32 countries who have registered this year. Another category covers students of universities and fine arts academies with 184 authors from 16 countries who have registered this year. The Andy Warhol Award will be awarded as the main prize in the professional artist category. The international jury will award three prizes for both categories. The rector of the Academy of Fine Arts and Design in Bratislava will award the Chancellor s Award in the students category.

The jury comprises five individuals highly recognized in the field of graphic design and visual communication at international level: Jozef Doka ml. (Slovakia), Alain Le Quernec (France), Gertrud Nolte (Germany), Tadeusz Piechura (Poland) and Karel M sek (Czech Republic). Vice-President of Icograda Veejay Archary (South Africa), will present the Icograda Excellence Award.

Further awards: the Slovak Design Centre Award, the Head of Trnava Self-Governing Region Award, the Chairman of TPT Organising Committee Award; Master's Eye Award for extraordinary creative results, active organising and promotion of graphic design.

Winners will be publicly announced on 13 September 2006 at the official opening of the exhibition.

A bilingual colour catalogue displaying a selection of posters and brief information about authors is published as part of the Trienniale. The catalogue will be distributed among artists, academies, graphic design community and organisations around the world.

Trnava Poster Trienniale 2006 is supported by the following media:
Designum, Vlna, T de?, Anthropos, Typografia, Typo, 2+3D, SME, SITA, MY Trnavsk noviny, Mestsk telev zia Trnava, www.czechdesign.cz.


---

For further information please contact:
Slovak Design Centre,
RNDr. Margita Michlikova,
0902/191033
E: michlikova@sdc.sk
W: www.sdc.sk

About the Slovak Design Centre
SDC is a non-profit, state-funded institution, active in the area of culture of SR since 1991. From the beginning of its existence the main aim of SDC has been to initiate, to co-create and to guarantee the state policy focused on the design promotion in SR. Therefore the main activities of SDC are aimed at permanent education in the field of culture and industry, as well as gathering, preserving and spreading information concerning design through all accessible means. SDC is an Associate member of Icograda.