UNESCO organises First Forum on Cultural Industries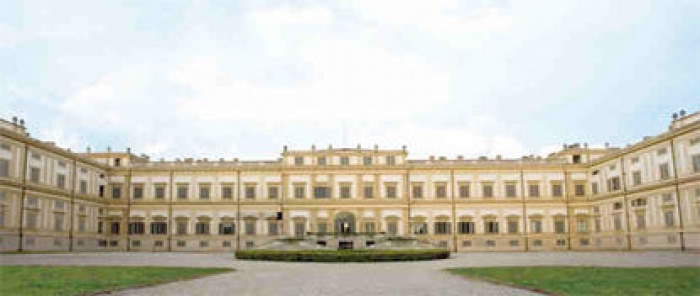 22.09.2009 News
Monza (Italy)
- "Creativity, innovation and excellence: from crafts to the design and fashion industry" is the theme of
UNESCO's First Forum on Cultural Industries
, taking place at Villa Reale in Monza, Italy from 24-26 September 2009.
"It must certainly appear surprising for an organisation like UNESCO to link crafts with the design and fashion industry, yet in doing so we wished to emphasise the indispensable role know-how and crafts play in cultural enterprises and the economic and social development that they generate", explained Ko?chiro Matsuura, Director-General of UNESCO.
Designed to encourage debate and stimulate fertile, interdisciplinary and innovative thinking on these themes, the Forum will provide a unique opportunity for decision-makers, creators and the private sector to exchange on the subjects related to economic performance and artistic excellence, while also underlining the central role of culture in sustainable development.?
Some 200 personalities from design and fashion, crafts, culture and international business will attend, including Alber Elbaz, Martine Assouline, Cristina Owen-Jones, ?gatha Ruiz de la Prada, Fran?oise Montenay, Sadika Keskes, A?ssa Dione and Farida Khelfa. Ministers of Culture from Bahrain (Sheikha May bint Mohammed Al Khalifa), Colombia (Paula Moreno), Italy (Sandro Bondi), Jordan (Sabri Rbeihat) and the Former Yugoslav Republic of Macedonia (Elizabeta Kanceska-Milevska) will also be present, with Ko?chiro Matsuura, the Director-General of UNESCO.
??Providing a platform for exchanges and meetings, the Forum will highlight culture's major role in economic and social development. For the first Forum, UNESCO has chosen to explore the relationship between crafts and the design and fashion industry. Long considered polar opposites, they share the same values of excellence, innovation and creativity.
Representatives of top international media - ABC-Luxe, CNBC Italy, Financial Times, International Herald Tribune, Il Sole 24 Ore, Il Corriere della Sera, Le Figaro, and Time Magazine - have volunteered to participate as moderators of the various debates.
??The purpose of the Forum is to demonstrate the potential and the dynamism of the culture sector, measured not only in terms of its percentage of GDP (7% of the global GDP), but also its ability to transform societies. A source of employment and income as well as human and social development, culture is a key component of the economy.
??"On the same scale as UNESCO's high-profile operations to promote the safeguarding of world heritage, the Organization is launching a new initiative to bring together the private sector, decision-makers and creators to examine the role of culture in development," explained Mr Matsuura.
??Following the Forum, UNESCO will announce the creation of an International Chair for Performance in Cultural Enterprises, a UNESCO fellowship for innovation in cultural enterprise as well as a think tank for cultural innovation for developing countries.
Download the
programme
---
Icograda is a member of UNESCO's
Global Alliance for Cultural Diversity
, which explores new ways to turn creativity in developing countries into sustainable cultural industries. It aims to promote cultural diversity, support economic development and encourage job creation in a range of fields including music, publishing, cinema, crafts and the performing arts.