Complete Icograda World Design Congress 2009 programme now online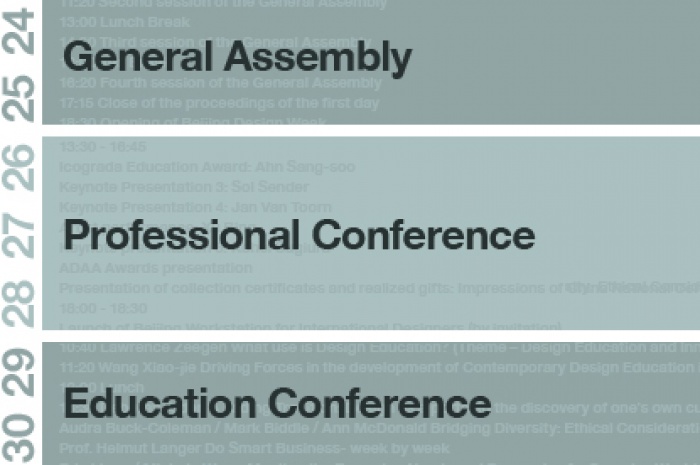 13.09.2009 News
Beijing (China)
- The complete programme of events for is now online. Including social events and speaker schedules, the detailed programme will help you plan your itinerary during your stay in Beijing.
Important dates: Registration for Icograda General Assembly 23
The deadline for Icograda Member organisations to register delegates for the
Icograda General Assembly 23
is 24 September 2009. To do this, Icograda Liaisons can simply and complete the online form. Member organisations who are not attending should still log in to assign a voting proxy.
Congress highlights
Among the many exciting events taking place during the week, some of the key highlights include:
Into Design: Tour of Beijing Design
24 - 30 October in various locations throughout the city
Beijing High-End Design Projects and Policies Release
14:00 - 18:00 on 30 October at the Beijing International Media Centre
View the
complete programme online
, or download the
PDF version
(360KB).
---
To find out more, visit:
www.beijing2009.org