UNIVERSITY OF BRIGHTON PRESENTS SCULPTURE AND DESIGN SYMPOSIUM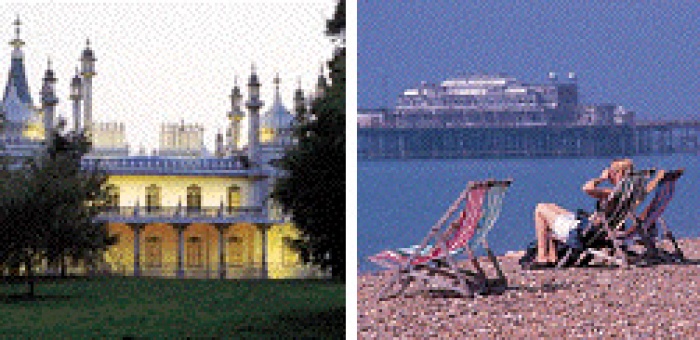 08.12.2004 News
Brussels (Belgium)
- The relationship between sculpture and design offers a potentially rich, relatively unexplored, field for interdisciplinary attention. Throughout the twentieth century and into the present, sculptural values and design imperatives have shifted. While artists have explored the sculptural resonances of industrial and three-dimensional design, so designers have appropriated the forms, language and discourse of sculpture. Sculpture has colonised domestic, industrial and social space whereas industrial design and functional objects now occupy the gallery. From the earliest ready-mades to contemporary multiples, the mass-produced has found itself re-located, re-displayed and re-interpreted.
Explore the interconnections between Sculpture and Design in a unique symposium featuring an international roster of design educators and scholars. University of Brighton* will be hosting the Sculpture and Design Symposium on 14-15 January 2005. The symposium will consider aspects of education, authorship, making and manufacture, display, consumption and critical reception. The keynote speaker will be Barbara Bloemink, Curatorial Director, Cooper-Hewitt, National Design Museum in New York, United States.
Confirmed speakers include:
Marion Arnold (Loughborough University School of Art and Design) Beyond the West to South Africa: Sculpture and Design in Rural South Africa,
Cheryl Buckley (University of Northumbria at Newcastle) Finding the Tap-roots: Ceramic Sculpture in the USA in the 1930s
Robert Burstow (University of Derby) Domesticating Modern Sculpture in Postwar Britain
Dan Cuffaro and Saul Ostrow (Cleveland Institute of Art, Ohio) Redesigning Life/ Sculpting Existence
Penelope Curtis (Henry Moore Institute, Leeds) Sculpture and Design: Signs of Equivalence
Anja Silke Gerritzen (Heinrich-Heine-University, Dusseldorf) The Missing Link: Late Victorian Sculpture, Modern Abstract Art and 20th Century Design
Craig Martin (Surrey Institute of Art and Design, University College) Creative Commonality in the Work of N55
Nicky Ryan (University of the Arts, London) Fashion and Sculpture: Exploring Parallels and Interactions at FAB
Jennifer Way (University of North Texas) Ikonography, cybernetics, and the designed 'shell': Paolozzi's sculpture, late 1950s
Jane Riches (University of East London) Painter or Decorator? Sculptor or Hewer? Architect or Constructor? : some complexities of design collaboration and authorship, Paris 1913
Jonathan Woodham (Centre for Research & Development, University of Brighton) The Milan Triennale: sculpture and design debate in post-war Italy
Franziska Uhlig (independent scholar, Berlin) Art Physiology - standardizing production and experiencing art and industrial objects.
Plenary panelists include:
John Atkin
Fran Lloyd
Bradley Quinn
Fees:
Full conference fee GBP 45
Concessionary fee GBP 15
Student bursaries available
For booking information, contact:
Amira Driscoll
T: + 44 (0) 1273 643209
E:
dhrc@brighton.ac.uk
W:
www.brighton.ac.uk
---
For further information please contact:
Symposium organisers
Catherine Moriarty
University of Brighton
E:
c.moriarty@brighton.ac.uk
Gillian Whiteley
Loughborough University School of Art and Design
E:
g.whiteley@lboro.ac.uk
*University of Brighton is a Member of the Icograda Education Network (IEN)
www.education.icograda.net