NEW MAGNO FROM SAPPI REDEFINES BEAUTY IN PRINT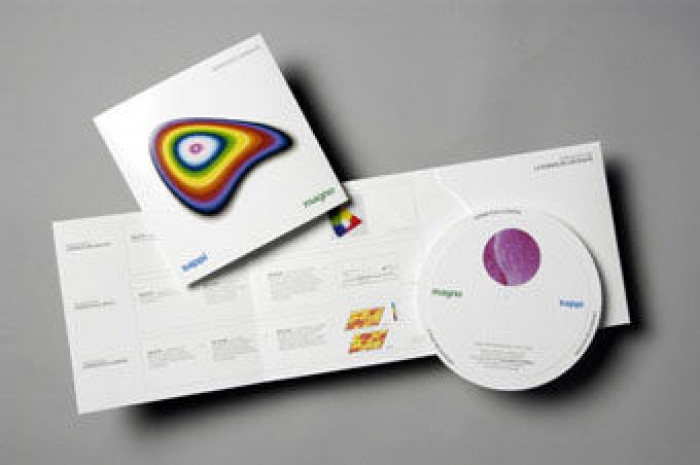 08.12.2004 News
Brussels (Belgium)
- Sappi has unveiled a host of new benefits in its latest range of Magno Star, Magno Satin and Magno Matt Classic coated sheetfed papers, which feature improved paper whiteness, gloss, ink setting and drying, opacity, and consistency across the range.
The new papers are the result of a EUR 3.5 million product development programme to reaffirm Magno's technical superiority and maintain its dominant position in high quality applications such as top-of-the-range books, brochures and product catalogues.
Notable changes include Magno's new bright, blue-white shade. This not only enables more concentrated, accurate colour reproduction, but also provides a much fresher look to both the printed and unprinted sheets. In addition, a new coating formulation enables greater ink hold-out, particularly with metallic, pearlescent and other special inks, and a more even printing surface for fine detail. It also results in a far glossier surface for Magno Star.
The range's overall consistency, as well as the opacity of its lower grammages, has also been significantly improved to offer ultimate dot sharpness, maximum contrast between printed and unprinted areas, a more prestigious overall appearance and minimum show-through.
"Magno has had an unrivalled reputation for visual beauty," says Business Manager, Margaret Baker. "Its ability to truly enhance the colour and detail of images has consistently provided spectacular printed results. However, after looking at recent market trends and talking to a variety of printers and publishers, we decided that it was time to invest in a new set of specifications to ensure the brand's continued market prominence."
"Magno customers can also look forward to further quality enhancements, to be introduced over the next twelve months," Margaret Baker adds. "These include an improved surface quality for Magno board weights and better creasing and resistance to cracking."
The new Magno range is available in grammages from 90g/m2 to 400g/m2.
Major promotional support
Sappi is promoting the new range, which features a new modernised Magno logo, with a major global advertising and direct marketing campaign aimed at leading designers, production managers and printers.
The campaign, based on discovering Magno's "Intensity Factor", makes prominent use of a highly coloured, flexible amoeba-like "wheel" made up of 480 individual colour circles to promote the range's new "intensity of colour, detail and surface".
To prove how the new papers can capture the intensity of nature in print, the accompanying product brochure features a series of intriguing, extreme close-up images of natural subjects taken by award-winning photographer, Tim Flach, internationally known for his work highlighting the similarities between animals and man.
The new Magno range will be introduced in the New Year in Belgium and Luxembourg through paper merchant Igepa Belux through other leading Sappi paper merchants throughout Europe.
---
For further information please contact:
www.sappi.com/Magno
About Sappi
Sappi is the world's leading producer of coated fine paper. Its brands include Magno, HannoArt, Presto, Voltage and Royal. These are specified by customers in more than 100 countries for high quality books, annual reports, brochures, magazines, calendars and promotional material. Sappi is the official sponsor of Icograda.