UPCOMING ACTIVITIES AT EUROPEAN DESIGN FESTIVAL 2009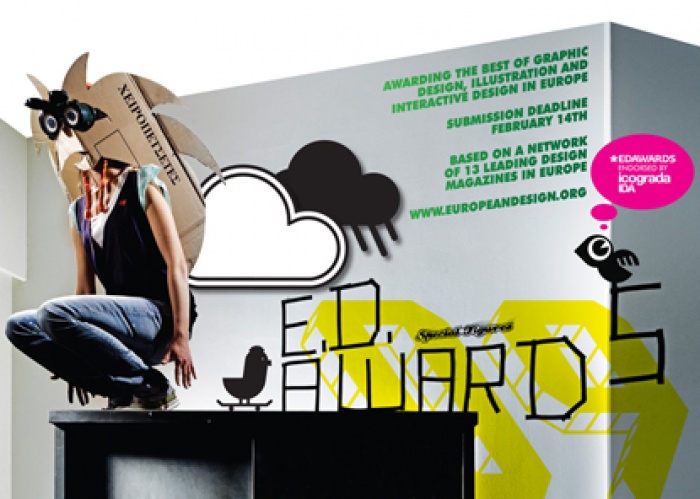 03.05.2009 News
Athens (Greece)
- The , an Icograda endorsed event, is just around the corner. From 13-17 May, this three-day conference in Zürich, Switzerland will feature some of Europe's best design agencies from 15 different countries.
ED-Awards ceremony
The European Design Awards Ceremony will honour the gold and silver winners in 31 different categories. The best designers in Europe will appear on stage to receive their prizes on Sunday evening, 17 May. The show will be hosted by the Swedish stand-up comedian Agneta Wallin.
Party
Right after the ceremony there will be a party next door at the Papiersaal with DJ'ette Diva D. Following requests from last year's participants, the party that will last until the early hours.
Design Walk Google
The Google office in Zürich boasts a very special philosophy and interior design (photos, video). A design walk to Google is scheduled for Friday evening, 15 May. This walk will be of extra interest to designers focusing on User Experience and User Interfaces.
Design Walk Zürich
A design walk on Saturday evening will take participants around some of the most representative design studios of the Zürich scene. Each of them has promised to welcome all in their office, answer questions and showcase some of their best work. This is a rare opportunity to get an accurate feeling of the way things work for Swiss designers. Studios participating in the Design Walk include Klauser Design, Hofgrafen, Buero4, Raffinerie and Prill. Tickets and more details will be released later this week.
Irma Boom lecture
The Dutch graphic designer Irma Boom is one of the best-known contemporary book designers. With the use of unfamiliar formats, materials, colours, structures and typography, she makes the book into a visual and tactile experience. On Wednesday 13 May she will give a lecture called "Materialize It!" at the Museum of Design Zürich.
Three exhibitions by Design Museum Zürich
The Design Museum Zürich has three exhibitions during the festival which should be of interest to graphic designers:
Irma Boom - Book design
Good design, Good business
Every Thing Design
SGD poster exhibition
SGD will exhibit posters in connection to the ED-Conference at Arena.
---
For more information, please contact:
European Awards
Sokratous 157
176 73 Athens
Greece
T: +30 210 9593033
F: +30 210 9523607
E:
info@ed-awards.com
W:
www.ed-awards.com