US NATIONAL DESIGN POLICY SUMMIT OUTCOMES ONLINE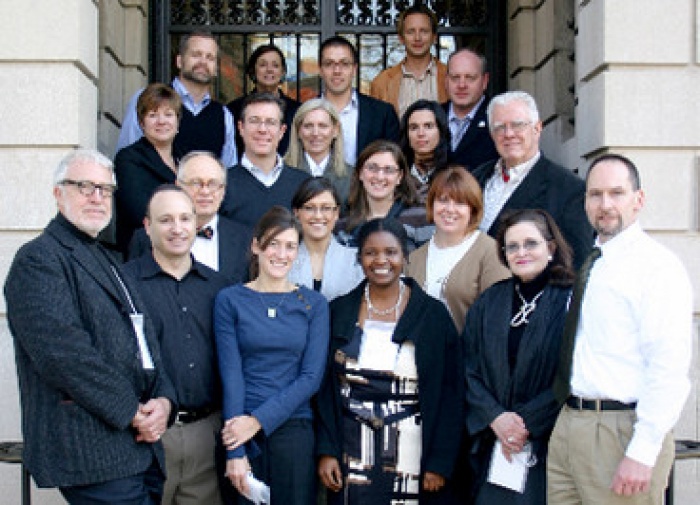 06.01.2009 News
Washington (United States)
- In November 2008, leaders representing the major United States professional design organisations, design education accreditation organisations, and Federal government design assembled in Washington, D.C., to develop a blueprint for a United States national design policy.
Process
United by a shared vision of design's integral role in the United States' economic competitiveness and democratic governance, the group developed more than:
70 proposals to support design promotion for economic competitiveness
40 proposals to support innovation policy for economic competitiveness
60 proposals to support design standards for democratic governance
80 proposals to support policy as designed (i.e., the role of design in the formation, understanding and implementation of policy) for democratic governance
The group ranked proposals by their value to the American people and design communities as well as their operational and political feasibility. Brad McConnell, economic adviser in the Office of United States Senator Dick Durbin, of Illinois, helped the group determine political feasibility within the context of President-elect Barack Obama's incoming administration.
Outcome
The group concluded the Summit with the proposal of several immediate action steps for developing a United States national design policy:
Re-establish the American Design Council to serve as a unified body representing all United States design fields.

Create a report of the Summit as the first publication of the American Design Council.
Seek support to develop a United States version of the British HM Treasury Cox Review on the contribution of creative industries to the British economy.
Encourage and support the NEA in proposing a United States National Design Assembly in 2010 and Federal Design Improvement Program in 2011, similar to the activities to revitalise federal design standards and implementation in the 1970s.
Develop at least one case study from each design field that uses both effective storytelling and triple bottom-line metrics (economic, social and environmental impact) to demonstrate the value of design.
Invite captains of industry who demonstrate the value of design to provide testimonials and demonstrations of the value of design.
Propose a holistic design award encompassing all the design disciplines and supported by all the organisations that will represent the highest honor in American design, perhaps extending the frequency (from every 10 years to every year) and the prestige of the Presidential Design Awards.
Organised by Dr. Eliabeth (Dori) Tunstall, Associate Professor of Design Anthropology at the University of Illinois at Chicago, the United States National Design, the event included participants from design profession membership organisations, design education accreditation bodies and United States federal agencies.
For more information, the Summit presentations and Report are now available on the new
U.S. National Design Policy Initiative website
.