VCUQatar Gallery presents exhibition 'The Design of Dissent'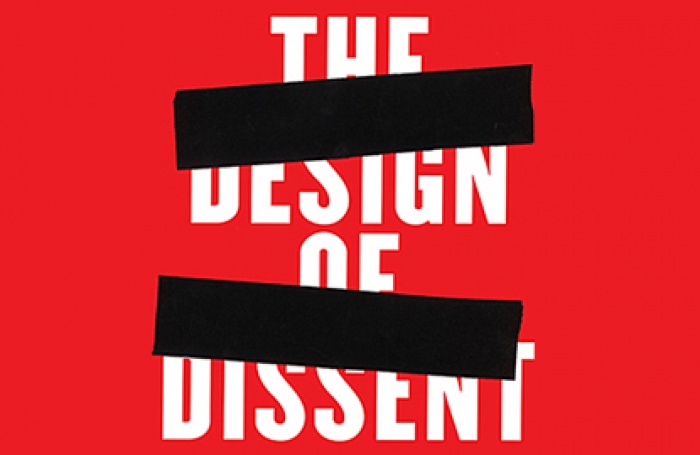 31.01.2010 News
Doha (Qatar)
- 's Gallery presents 'The Design of Dissent', an exhibition curated by Milton Glaser and Mirko Ilic with a reception on 3 February, 2010 at 19:30. The reception will be preceded by an opening lecture by Mirko Ilic and the film screening of, 'To Inform and Delight: the work of Milton Glaser' at the VCUQatar Atrium at 18:00. The event is open to the public.
Graphic designers spend a good deal of their time persuading people to buy things, visit events, or to follow trends because they supposedly understand the nature of persuasion say Milton Glaser and Mirko Ilic. They, like many other designers, feel that this skill can be applied to more significant purposes, such as commenting on the events of our time.
Speaking out against tyranny has been one of the political roles that graphic artists have embraced throughout history. The advent of printing in 1440 presented the opportunity for graphic artists to disseminate their ideas to a wider public in the form of handbills and posters that are now reproducible. Many artists chose to comment on the political events of their time.
The list is impressive and includes, among many others, Benjamin Franklin, Honore Daumier, Francisco Goya, Pablo Picasso, Vladimir Mayakovsky, Aleksander Rodchenko, Diego Rivera, George Gross, Ben Shahn, and Käthe Kollwitz.
Today hundreds, if not thousands, of concerned graphic designers are involved in resisting the totalitarian impulses of governments and other powerful institutions. Mr. Glaser and Mr. Ilic decided to document some of the graphic designers active today who have expressed their concern about injustice through the use of posters and other printed materials.
Their book, The Design of Dissent, and exhibition shows a small sampling of a vigorous commitment to public discourse that surrounds us today. "It's encouraging to see how many practicing designers are committed to an idea of social intervention and are using their skills to promote public good," said Mr. Glaser and Mr. Ilic.
About Milton Glaser
Milton Glaser (b.1929) is among the most celebrated graphic designers in the United States. He has had the distinction of solo exhibitions at the Museum of Modern Art and the Georges Pompidou Center. In 2004 he was selected for the lifetime achievement award of the Cooper Hewitt National Design Museum. As a Fulbright scholar, Glaser studied with the painter, Giorgio Morandi in Bologna, and is an articulate spokesman for the ethical practice of design. He opened Milton Glaser, Inc. in 1974, and continues to produce a prolific amount of work in many fields of design to this day.
About Mirko Ilic
Mirko Ilic was born in Bosnia, former Yugoslavia. In Europe, he drew comics, illustrations, and art-directed posters, books, and record covers. He arrived in the United States in 1986 where he became the art director of Time Magazine International Edition. He later became art director of Op-Ed pages of the New York Times. In 1995 he established his firm Mirko Ilic Corp.
He received numerous awards, including those from the Society of Illustrators, Society of Publication Designers, the Art Directors Club, I.D. Magazine, Print Magazine, Graphis, Society of Newspaper Design, and others. He has written several books with Steve Heller, including Genius Moves: 100 Icons of Graphic Design, Handwritten, and the Anatomy of Design. He has also written The Design of Dissent with Milton Glaser. He teaches masters degree illustration at the School of Visual Arts.
Exhibition schedule
The Design of Dissent exhibition is scheduled to run at the VCUQatar Gallery from 3 February - 7 March 2010. An opening lecture will be held at the VCUQatar atrium on 3 February at 18:00.
The Gallery at Virginia Commonwealth University in Qatar is open Sundays to Thursdays, 10:00-17:00 or by prior appointment.
---
For more information, please contact:
Dr. Jochen Sokoly
Assistant Professor in Art History and Gallery Director
Virginia Commonwealth University in Qatar
PO Box 8095
Doha
Qatar
T: +974 492 7200
E:
jsokoly@qatar.vcu.edu
About Virginia Commonwealth University in Qatar
Established in the US in 1838 and in Qatar in 1998, Virginia Commonwealth University offers students from all over the world the opportunity to earn Bachelor of Fine Arts degrees in fashion, graphic, interior design and painting & printmaking and a Master of Fine Arts degree in design studies. A team of highly skilled professors provide rigorous curricula that prepare students to assume leadership roles in the professional design field of their choice. VCUQatar regularly organizes and hosts exhibitions, gallery events, world-class conferences and holds an annual fashion show. The documentary entitled "VCUQatar", which highlighted the 10 year anniversary of Virginia Commonwealth University in Qatar's rich history and the education the students are receiving, won a Capital Emmy at the 51st Emmy Awards in April 2009. VCUQatar is supported and funded by the Qatar Foundation. For more information please visit:
www.qatar.vcu.edu