WALLY OLINS JOINS DESIGN/CULTURE: ICOGRADA WORLD DESIGN CONGRESS 2007 LINEUP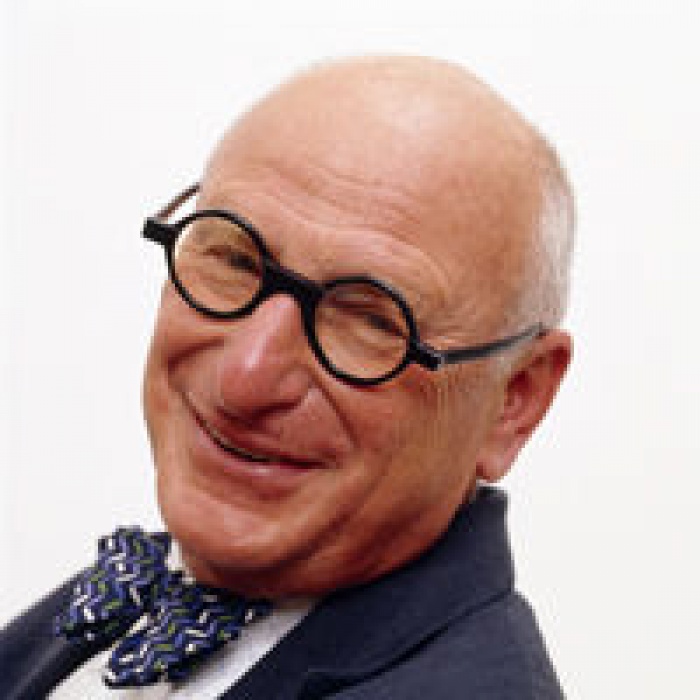 02.06.2007 News
La Habana (Cuba)
- Wally Olins, one of the world's leading practitioners of corporate identity and branding, is the latest addition to the programme of
Design/Culture: Icograda World Design Congress 2007
. From 22-24 October, 23 speakers from 14 countries will explore the themes of
Design and cultural diversity, Design and urban identity, Design for development
and
New frontiers: technology, cyber culture and socio-anthropology
during the international conference. The Congress is being held in La Habana, Cuba.
Wally Olins is Chairman of Saffron Brand Consultants. A co-founder of Wolff Olins, Wally was chairman of the company until 1997. He was awarded a CBE in 1999. He was nominated for the Prince Philip Designers Prize in 1999 and received the Royal Society of Arts' Bicentenary Medal for his contribution to design and marketing in 2000. He was given the D&AD President's Award in 2003 for lifetime achievement. He was given the Reputation Institutes first ever Decade Award in 2006. He was a director for Glasgow, the year of Design & Architecture in 1999.
He has advised many of the world's leading organisations on identity, branding, communication and related matters; these include 3i, Akzo-Nobel, Repsol, Q8, The Portuguese Tourist Board, BT, Prudential, Renault, Volkswagen and Tata. He has acted as advisor both to McKinsey and Bain on branding and marketing.
His main interests are the big ideas behind organisations, and mergers and acquisitions. He has a particular interest in and experience of the branding of regions and nations and is a regular advisor to governments on these matters. He has worked for a number of countries and is currently working on a national brand image programme for Poland. He also led the branding programme of Oresund, the first region between Denmark's Copenhagen and Sweden's Malmo.
Wally Olins has written several books including the seminal work Corporate Identity'. His book, Trading Identities how countries and companies are taking on each others' role' was published by The Foreign Policy Centre, the UK Foreign Office think-tank. His latest book Wally Olins On Brand' is being published in 20 countries.
He is currently Visiting Fellow at Said Business School in Oxford and at the London Business School and Visiting Professor at Lancaster University and Copenhagen Business School. He holds seminars on branding and communication issues around the world.
The confirmed speakers for the international conference include:
Ruben Fontana (Argentina)
Alejandro Ros (Argentina)
Pablo Kunst (Argentina)
John & Ros Moriarty (Australia)
Heloisa Crocco (Brazil)
Matt Soar (Canada)
Jose Korn Bruzzone (Chile)
Jorge Bermudez (Cuba)
Pepe Menendez (Cuba)
Victor Casaus (Cuba)
Ajanta Sen (India)
Shigeo Fukuda (Japan)
Leimei Julia Chiu (Japan)
Ahn Sang-Soo (South Korea)
Wally Olins (United Kingdom)
Tim Fendley (United Kingdom)
Paula Scher (United States)
Paola Antonelli (United States)
Maurice Woods (United States)
Richard Frick (Switzerland)

Register early for best rates.
From 20-26 October 2007, La Habana, Cuba will be the international capital of communication design. The Icograda World Design Congress 2007 will celebrate fresh perspectives on the intersection of contemporary culture and the evolution of communication design.

Early bird rates are in effect until 31 July. Book now to secure your spot by visiting havana.icograda.org
---
For further information please contact:

Icograda World Design Congress 2007
455 Saint Antoine Ouest, SS10
Montreal, Quebec
H2Z 1J1 Canada
T: +1 514 44! 4949 x230
E: events@icograda.org
About the Congress
The Congress is being planned in collaboration with Prografica, Icograda's Cuban member association, and their sponsor, El Consejo Nacional de las Artes Plasticas (CNAP).
Become an event partner
Design/Culture: Icograda World Design Congress 2007
offers a unique opportunity to showcase your company to the delegates who will gather at El Palacio de Convenciones de La Habana. With an expected attendance of 650 delegates from more than 20 countries, the Congress will be an exceptional opportunity for international exposure and promotion. For more information contact
msteckiw@icograda.org