WIPO to host meeting on copyright licensing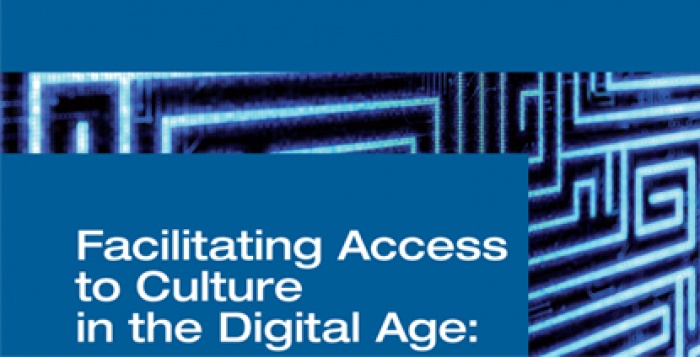 26.10.2010 News
Geneva (Switzerland)
- WIPO Director General Francis Gurry and Harvard University professor Lawrence Lessig will open a meeting hosted by WIPO in Geneva on 4-5 November 2010 on copyright licensing that will feature a range of eminent speakers from government, business and civil society. The global meeting on "Facilitating Access to Culture in the Digital Age" will explore different approaches to licensing creative content in the rapidly evolving on-line marketplace and in view of the proliferation of new forms of on-line distribution.
Licensing is a mechanism used by right-holders to authorise others to use their intellectual property under agreed terms and conditions. It is therefore a key element in ensuring the availability of creative content and the remuneration of creators. It is also closely tied to the financing of culture and the economics of the distribution of cultural works including from the perspective of competition law. The Global Meeting will help to showcase emerging content distribution licensing models and consider how these can coexist with more traditional licensing approaches in the online environment. It will examine the role of public authorities, including governments and international organisations, and explore the way forward.
The meeting will bring together a wide range of stakeholders, including leaders in the field of public policy-making and business, to explore the challenges confronting creators and users in accessing creative content and harnessing its commercial value in the digital environment.
Discussion will focus on the need to ensure that copyright licensing transactions are underpinned by improved rights management information and documentation as well as respect to competition rules. The meeting seeks to raise the awareness on the complexities underlining a wide range of licensing practices in different sectors, including the online market for music, the software industry and open access publishing. Speakers will address a range of target topics that will be analysed and discussed from an intellectual property and a competition law perspective.
Participants - over 350 people have so far registered for the meeting - will exchange national and regional experiences and information on the interplay between copyright and competition policies, examining, among others, licensing practices flowing from different business and management models and the compatibility between traditional licenses and emerging forms of licensing in the new technological environment.
With a view to identify actual problems and potential solutions the program will cover current issues of compelling economic importance such as the competitive impact of territorially-limited versus multi-jurisdictional licenses; the connection between access to knowledge and different licensing models; the development of national strategies in regard to IP and competition law; clearance of orphan works and public sector information and the possible role of WIPO with in regard to the issues at stake.
The topics in the program will be addressed from the perspective of business, legal practice and policy development.
The event is open to the general public and participants are requested to
register on-line
.
Find out more at:
www.wipo.int/meetings/en/2010/wipo_cr_lic_ge_10/index.html
---
For more information, please contact:
World Intellectual Property Organization
34, chemin des Colombettes
CH-1211 Geneva 20
Switzerland
W:
www.wipo.int