World Urban Campaign Logo Competition winners announced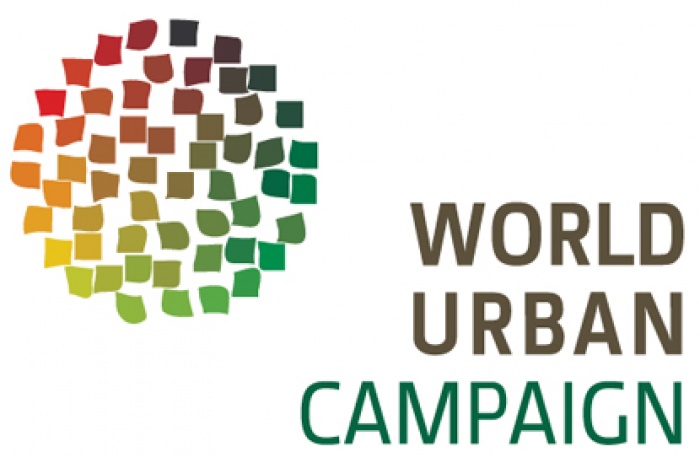 05.04.2010 News
San Francisco (United States)
- It is with great pleasure and excitement that the jurors announce the winners of the , an Icograda-endorsed award scheme.
The jury deliberated the merits of the entries until they felt confident that they had found a logo that not only fully embodied the World Urban Campaign and its mission, but also one that would serve the functional and pragmatic applications of a global initiative comprised of many partners, cultures and languages.
First Place goes to Jo?o Borges of Portugal (see image above). He was awarded the prize of USD $5000 at the closing ceremony of the World Urban Forum in Rio de Janeiro Brazil on 26 March 2010 and his logo will represent the World Urban Campaign.
Above: Design by second place winner, Oleg Macujev (Russia)
Second Place goes to Oleg Macujev of Russia who will be awarded the prize of USD $3000. Mr. Macujev is not able to personally receive the award in Rio de Janeiro. The award will be sent to him.
After great deliberation, and despite the submission of many commendable designs, the jury was not able to select a logo that successfully met the criteria for a third place winner. The jury decided the prize money for the third place should be awarded to Jo?o Borges to further develop the identity of the World Urban Campaign from his winning entry.
Complete details can be found at:
www.worldurbancampaign-logo.org
---
For more information, please contact:
Joshua Singer
Administrator,
The Worldwide Logo Design Competition for the U.N. World Urban Campaign
E:
jsinger@sfsu.edu