ZGRAF 10 WINNERS ANNOUNCED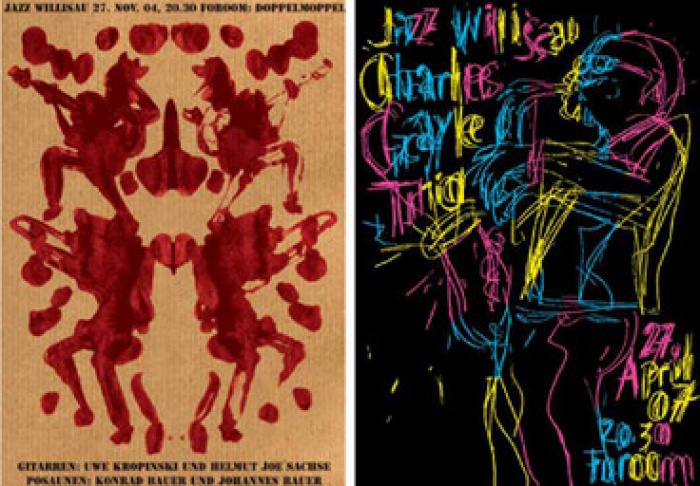 13.05.2008 News
Zagreb (Croatia)
- The ZGRAF 10 jury has made the final awards from more than 500 entries from 23 countries. The ZGRAF 10 exhibition includes 185 pieces from 16 countries. The award winners were recognised that the exhibition opening on 6 May. The exhibition is on display from 7-25 May at HDLU (Croatian Association of Visual Artists) House of Croatian Artists, Trg zrtava fasizma bb, Zagreb.
ZGRAF is an international triennial exhibition of graphic design and visual communications held in Zagreb since 1975. It is organised by the ULUPUH, the Croatian Association of Artists of Applied Arts.
The international jury for ZGRAF 10 included:
Mr. Djordje Balmazoviã (Serbia)
Mr. Nikola ?urek (Croatia)
Ms. Keiko Hirano (Japan)
Mr. Saki Mafundikwa (Zimbabwe)
Ms. Bettina Schulz (Germany)
The AICA AWARD was selected by a jury from the Croatian AICA Section.
Award winners
ZGRAF GRAND PRIX
Niklaus Troxler (Switzerland)
ZGRAF 1
Bruketa & Þiniã OM / autori: Davor Bruketa, Nikola Þiniã / koautori: Imelda Ramoviã, Mirel Hadþijusufoviã (Croatia)
ZGRAF 2
Juri Armanda, Karl Geisler (Croatia)
ICOGRADA EXCELLENCE AWARD
Niklaus Troxler (Switzerland)
LOCAL/GLOBAL - ZGRAF 10 special award for the theme
Ana Klobuèar / Maximativa, oblikovanje i tisak (Croatia)
ZGRAF WELCOME
Dora Budor, Maja Èule (Croatia)
AICA AWARD
Cahan & Associates / Bill Cahan, Sharrie Brooks / designer: Sharrie Brooks
Download the complete Awards list.
(PDF)
ZGRAF 10 catalogue
The exhibition catalogue, containing the award winning work, is available for purchase at the exhibition or can be ordered by contacting
zgraf@zgraf.hrg
(note that shipping is not included in the catalogue price).
Editor: Janka Vukmir
Publisher: ULUPUH, 2008
Pages: 263
Authors price: 15 EUR
Regular price: 30 EUR
---
For more information, please contact:
ZGRAF 10
ULUPUH
Vlaðka 72
HR – 10000 Zagreb
T/F: +385 1 45 52 595
T: +385 1 45 76 919
E:
W:
www.zgraf.hr