Dying to look glamorous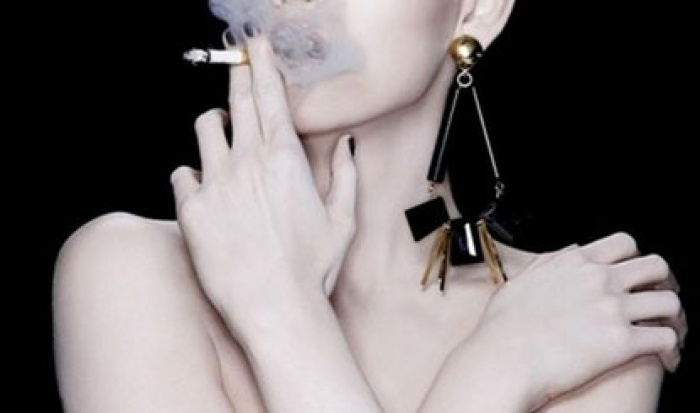 03.06.2011 Features
By David Mellonie, for the
While a new designer brand launches in Russia and Asia to entice more people to smoke, the government of Australia seeks to erase branding and make cigarette packaging highly unappealing. A critical reminder of packaging design's impact on consumer perception.
---
French fashion brand designs new luxury cigarette pack as Australia goes in the opposite direction
Until about three years ago, one of the first things to greet passengers arriving at Paris airport was the acrid stink of cigarette smoke everywhere.
France took quite a bit longer than many other Western countries to institute smoking bans in public places, but new measures, allied with significant cigarette tax increases, caused a measurable dent in smoking rates and may eventually help decrease the death toll attributed to smoking in France.
According to a report by the European Journal of Cardiovascular Prevention & Rehabilitation in December 2010, French smokers are currently estimated to die at the rate of around 66,000 every year from smoking-induced cardiovascular diseases alone.
A 'declining market' is not what the tobacco companies want to see however, so in the face of increasingly stricter legislation on advertising in the Western world, they're turning their attention to new markets in Asia and Russia, and women in particular.
Yves Saint Laurent cigarette line to be launched in Russia and Asia targets women.
The house of deceased French fashion designer Yves Saint Laurent has just released a newly designed cigarette pack design bearing his name, sporting the 'luxury' colours of black and gold.
In doing so, they join the likes of quite a few other fashion labels that have licensed their name and prestige to a deadly product, including - according to Wikipedia - Givenchy, Versace, Pierre Cardin, Christian Lacroix and Cartier.
All that is in stark contrast to the efforts of the Australian federal government, which recently revealed plans to compel all cigarettes sold in Australia to be packaged in a new, deliberately repellent design of drab olive green.
In addition to the unattractive colour, there will be no cigarette company logos allowed, printing of tobacco company names must be in a specific font and size, and the new packs will feature prominent health warnings and large images of smoking-related diseases.
If passed, the new Australian laws will be the first of their type in the world, coming into effect 1 January 2012, with cigarette companies having a further six months to alter their package designs.
Proposed cigarette packaging with minimal branding designed to dissuade smoking. Courtesy of Government of Australia.
Predictably enough, the tobacco companies went into orbit, thereby proving the old adage that the effectiveness of any proposed anti-smoking legislation can generally be measured by the level of opposition from the tobacco industry.
British American Tobacco Australia was quoted as saying that the Australian government might have to pay billions of dollars in compensation for 'infringing international trademark and intellectual property laws' - a claim promptly rejected by most corporate legal experts.
The tobacco companies also threatened to start a price cutting war, and said that the new packaging design moves would lead to an increase in the 'black market' - presumably unaware of the irony in that term.
Australian Federal Government Health Minister Nicola Roxon said that research had shown that cigarette packs in an ugly olive green was the least attractive colour for smokers.
A comprehensive study by the Victorian Cancer Council released this month said that "the cigarette pack has become the key marketing tool employed by the tobacco industry to attract and retain customers," that "current pack colours and imagery can dilute the impact of graphic health warnings," and that "unregulated package colouring and imagery contribute to consumers' misperceptions that certain brands are safer than others.
"Removing colours from cigarette packs and misleading terms such as 'smooth', 'gold' and 'silver' would reduce false beliefs about the harmfulness of cigarettes," said the report.
"Adults and adolescents perceive cigarettes in plain packs to be less appealing, less palatable, less satisfying and of lower quality compared to cigarettes in current packaging.
"Plain packaging would also affect young people's perceptions about the characteristics and status of the people who smoke particular brands."
The proposed new Australian cigarette packs might be one of the very few examples where design deliberately aspires to be ugly and repellent, all in the name of a good cause.
(Images courtesy of ysl.com and the Australian federal government.)
---
Re-published with permission from Design Institute of Australia (DIA). Original article.
About the DIA
Since its formation in 1947, The Design Institute of Australia (DIA) has been Australia's professional membership body for designers and design businesses. The DIA represents all professional designers in Australia. It is Australia's only multi-disciplinary organisation of professional designers, representing all disciplines of design. DIA provides members with support, networking, services and information to improve your professional practice. It also provides with a wealth of contacts, and connects you with colleagues from many industry areas.