the council introduces the iridescent network
16.05.2022 Announcements
Created in 2017, the 'Special Meeting' of Design Weeks, Festivals and Biennales, Design Museums, Design Cities, Design Awards (and more) is being re-baptised as the Iridescent Network. A para-Member network like the International Design Media Network (IDMN), the Iridescent Network enriches the greater ICoD community.
In response to shifts in the design industry, the Secretariat undertook a mapping exercise, looking at a design organisations in 2015. It became evident that designers were meeting and connecting within their local communities within the framework of smaller events and festivals as well as conferences hosted by museums and by other types of design institutions. These organisations tended to be more agile, quick to explore and react to changes and evolving trends in the industry and the profession. They also tended to be more localised, with tight-knit communities at city-level. The idea for the 'Special Meeting' was born.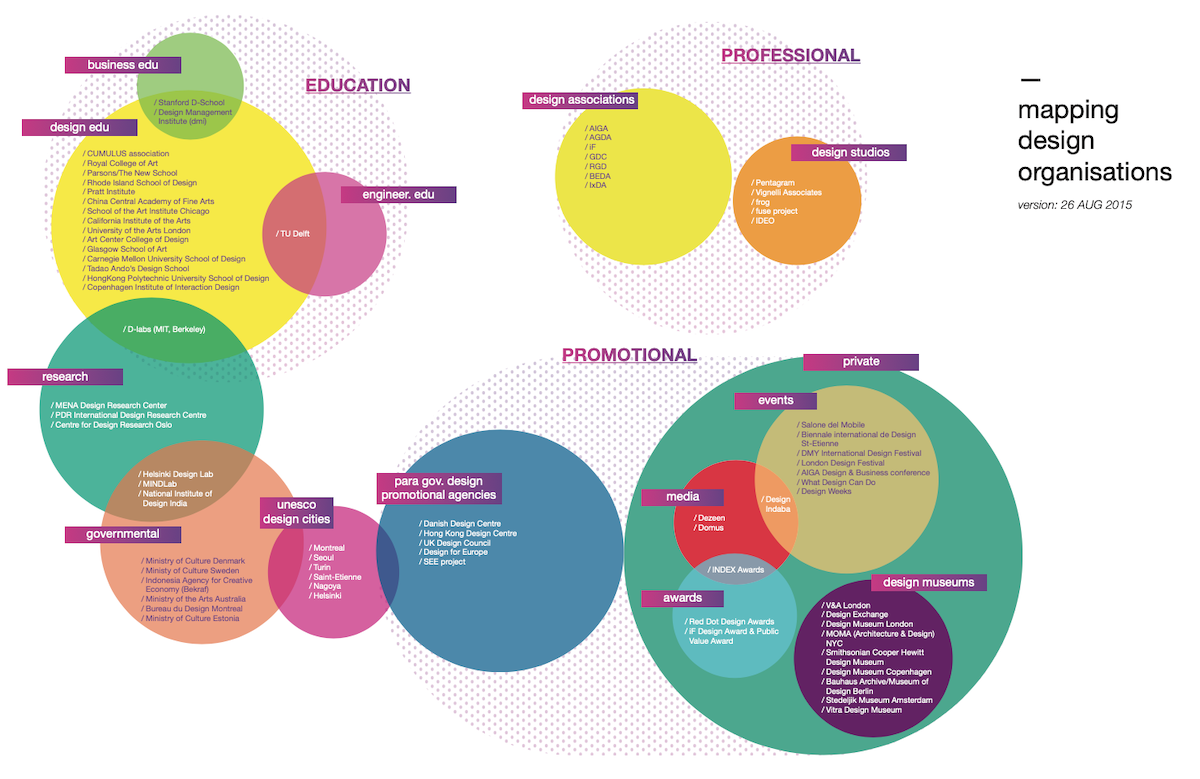 The first meeting of the network took place in Montréal in 2017, in parallel to the Summit that yielded the Montréal Design Declaration. The intention was to foster collaboration and exchange between various promotion and valorisation entities, to address overlapping challenges and objectives and to determine how the international design community can better collaborate on mutual goals and shared challenges. Subsequent meetings took place in Beijing in 2018 (in partnership with Beijing Design Week) and in Graz in 2019 (hosted by Creative Industries Styria). Throughout the pandemic, network meetings have been virtual.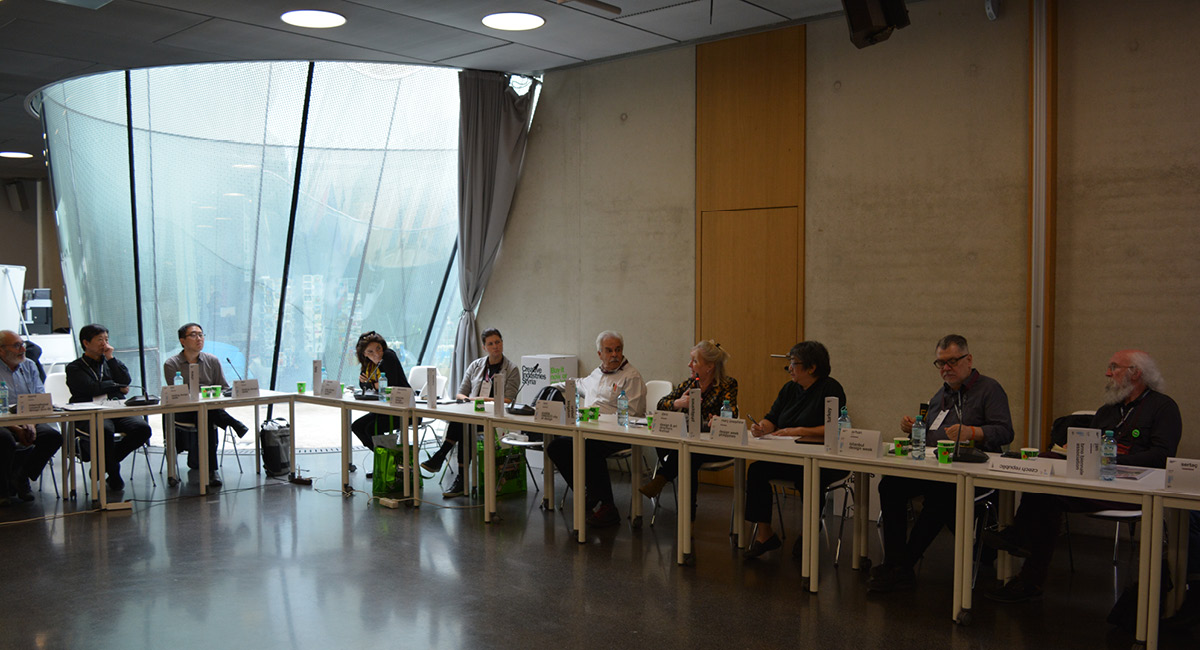 The 2019 Meeting in Graz Austria, hosted by Creative Industries Styria
As the network expanded and included more types of entities, the need to name and define the network became more apparent. Through internal discussions, it became evident that what brought the organisations together was not so much their internal structure, location, size or even type but a shared ethos. These were distilled down to three statements:


We believe that design can make a fundamental difference in the lives of everyday people

We believe that it is our responsibility as design organisations to push designers to consider the possible larger impact of design and their professional responsibility to humanity.

We believe that citizens of our cities can be better consumers of design if they are more educated about design and demand better, more sustainable, socially just, culturally interesting design.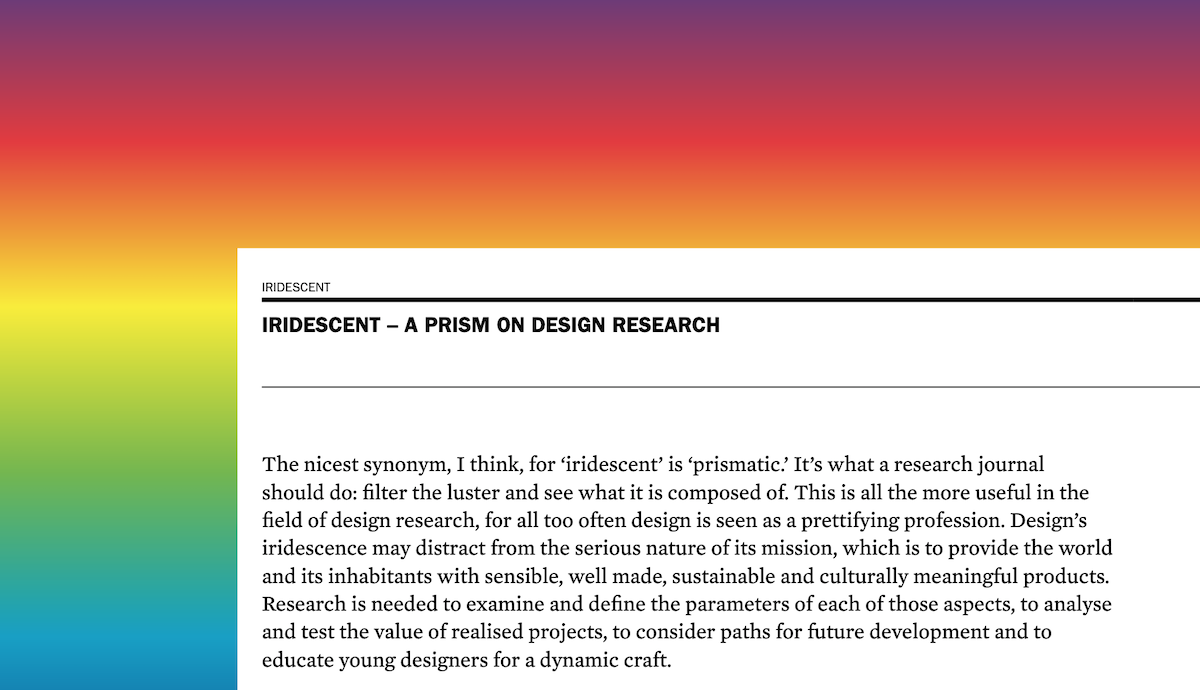 The introduction to the first issue of Iridescent: Icograda Journal of Design Research
The new name borrows from the Council's Publication, Iridescent: Icograda Journal of Design Research, an online journal that was established in 2009 and ran until 2014, whose aim was to support the development of design education (theory, practice, and research). The name Iridescent came from a 'prismatic' view on design from many perspectives. This is the essence of the Iridescent Network. The name also encapsulates the idea of design as having a an important impact with responsibility towards humankind:
"... all too often design is seen as a prettifying profession. Design's iridescence may distract from the serious nature of its mission, which is to provide the world and its inhabitants with sensible, well made, sustainable and culturally meaningful products. "


The Iridescent Network brings together non-Member entities that support and promote a vision of design that is inclusive, fair and equitable. It is dedicated to establishing and promoting standards and ethics in design exhibition, promotion and dissemination. The Iridescent Network creates a forum for sharing ideas and information, fostering discourse among participants and, with the Council, its Members and community. It is the International Council of Design's aim to strengthen the design community by bringing it together. The Council's Members are strengthened by opportunities to connect with other industry organisations.
For more information on the Iridescent Network, please contact our Events Manager, Elizabeth Carbonell at events@theicod.org.