making the leap from design education into design as career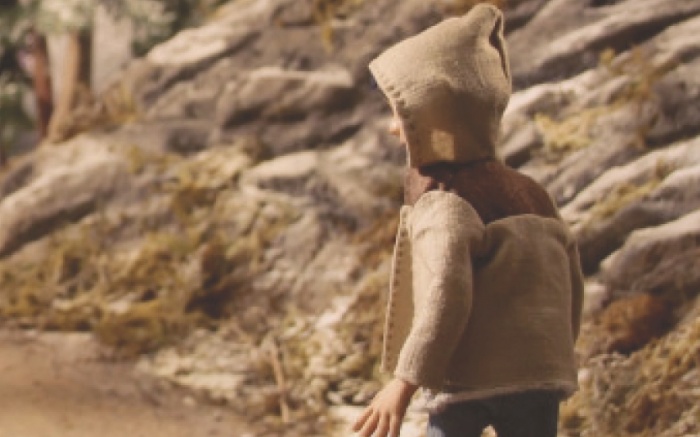 13.04.2016 Features
"Making the Leap from Design Education into Design as Career" is the first in a series of stories about the ico-D's partnership with Adobe to launch student careers.

Since 2009 ico-D has partnered with Adobe, creating the Adobe Design Achievement Awards as well as a mentorship programme that offer students career advice, industry exposure, networking, creative residencies and the possible pairing/sharing between aspiring design students and established designers. The goal is to hotwire the transition from school to professional practice, including programmes like the ADAA 2016 Creative Residencies and Career Bootcamps. By revamping the programmes to 'advance student careers,' the ADAA Awards and its extended programmes are making the leap from design education into design as a career—smooth, successful and profound. Jason Ronzani and Ning Xu co-created the winning film for the Animation Category and Grand Prize for Motion and Video Segment for the ADAA 2015 awards.
ico-D interviewed Jason to find out more about this 'leap':
1
First off, can you tell us a bit about your experience with the ADDA programme: what was your process from the time you applied, to the creation, and reviewing of your work?
My partner, Ning Xu and I, poured our hearts into our film, Cry of the Fox. We drew inspiration from events in our childhoods along with research we had done on the fox fur trade in China. We wanted to tell an emotional story about empowerment against bullying and standing up for nature. It was a huge undertaking for a student project with 5 puppets and large, detailed outdoor sets, but our passion for telling our story pushed us through. You don't get a chance to communicate some of these things through the work itself, which is why I think the artist statement is an important part of the ADAA application process because it gives the artist an opportunity to explain how and why the work came to be. I think the judges were moved both by the story in our film and the story surrounding it.

Watch the winning film Cry of the Fox here:

2
What happened during the awards period that was different from your time spent as a student learning about design, and what surprised you about the benefits of participating?
One great thing about the award period was getting the chance to showcase our work in front of a large, diverse crowd of professional designers and artists. The audience at the ADAA award ceremony was different than any other film festival I've been a part of. After the presentation, I got to talk to people in lots of different fields from advertising to animation and games—all of them making a living with their art. It was very encouraging to be answering questions they had about my work and exchanging business cards with them. It was also a great chance to see other talented student's work and exchanging experiences.
After the awards ceremony, I was surprised when I was invited to apply for the Adobe Creative Residency programme which is an amazing opportunity to work on your own project for a year without any distractions. I didn't get it this year, but I've already started thinking about a pitch for next year!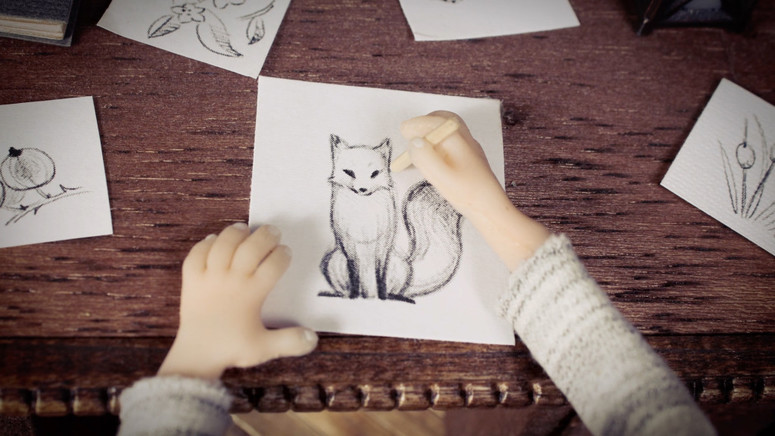 Video stills from Cry of the Fox by Jason Ronzani and Ning Xu.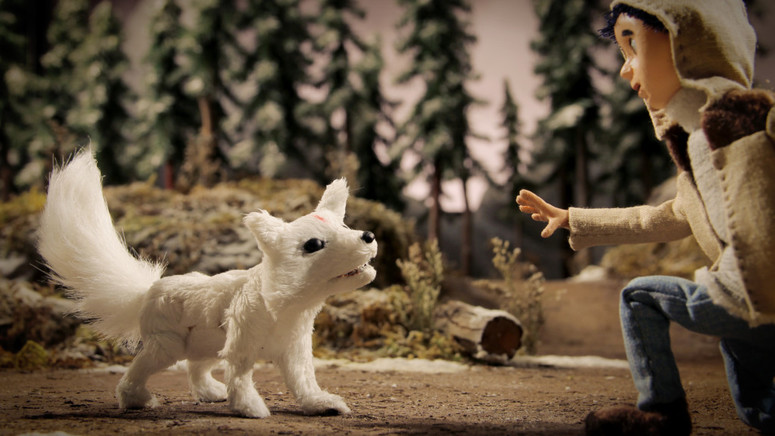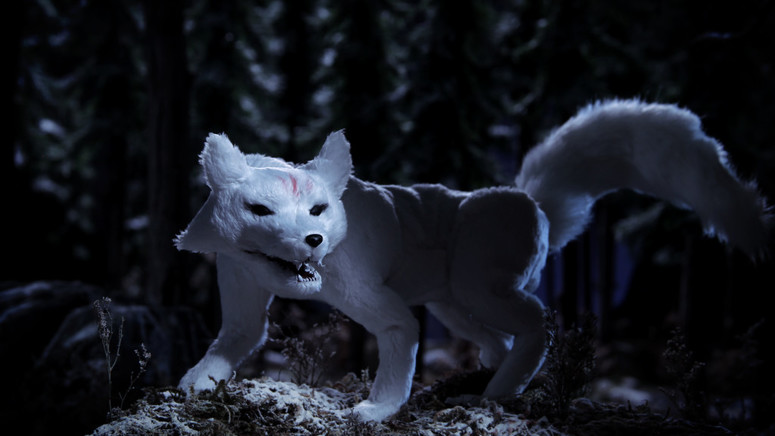 3
Does is matter a lot that you won, or do all students who participate get something out of the programme?
The ADAA is unlike any competition I've been a part of because you get so much out of it whether or not you win an award. The first time I applied for the ADAA in 2013 I didn't place, but I got contacted by my mentor, Natalie Lawhead and we worked together for a year improving my portfolio and reviewing my personal work. Plus, the Adobe Creative Cloud subscription I was awarded helped a ton with Cry of the Fox because I was able to work at home on my personal computer. I've applied to countless film festivals but none were as valuable an experience as the ADAA.

4
As a beginning/young designer, would you say time spent going through the ADAA awards process counts as a 'eureka' moment in any way? If so, why? What about this programme will now shape your future as a designer?
After my first time participating, it certainly was a 'eureka' moment, which is why I applied a second time. This program gave me the confidence and encouragement to make the transition from student to professional. It made me realise how important it is to brand and market my self, and having the award as part of my resume will open doors for more opportunities.

5
Another way of putting it: how do you think ADAA awards are actively 'launching student careers'?
I think my experience is a perfect example of how the ADAA is actively launching student careers. The mentors help students develop their portfolios which is essential for getting professional work. And by awarding students the Adobe Creative Cloud subscription, they have access to professional tools to use for their own work and gain valuable experience. My portfolio that I developed with Natalie helped me get the job I have now at The Third Floor and I use Photoshop and After Effects everyday at my work doing the same kind of work I did on my film.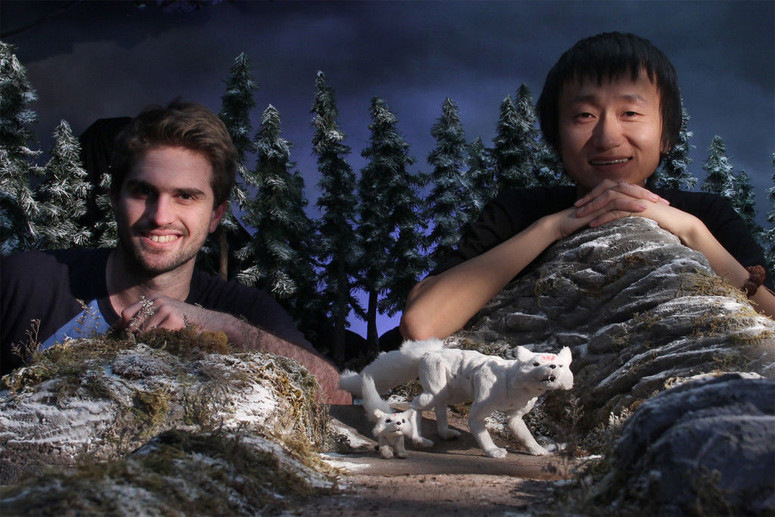 Cry of the Fox was co-created by Jason Ronzani and Ning Xu and won the Animation Category and Grand Prize for Motion and Video Segment for the ADAA 2015 awards. This self-portrait was taken the moment the final scene of the film was shot.
6
What about the world today makes you want to design in it?
I am inspired by the wonders of nature both on a micro and macroscopic scale. I love learning about the way world works and I draw influence from every breathtaking view I see or interesting fact I learn. When I get that sense of awe from our world, I try to recapture that in the mini worlds I make. Like the mountain environments in Cry of the Fox which were inspired by my childhood trips up to the Sierra Buttes near Lake Tahoe.

7
What obstacles do young designers face today, in your opinion?
I think one of the biggest obstacles for young designers is exposure and getting your name out there. I think the mentors went through the same obstacles when they were starting out, and they know how to guide the students in a direction that will lead to professional work.

8
What's next for you professionally?
I've been working as a freelance 3D and stop motion animator for studios by day and by night, I've been designing games using stop motion graphics that I plan on releasing commercially. My goal is to start turning my own creative content into a business.
Bio
Jason Ronzani is a freelance 3D animator at the Third Floor Inc. who graduated from the University of Southern California Masters Animation program in 2015. Jason is currently working on his first commercial video game using stop-motion graphics.
Ning Xu earned his Animation undergraduate degree at the Beijing Film Academy and earned his MFA in Animation at the University of Southern California Hench DADA animation program. His undergraduate short film "The Balcony" was the one of the first stop motion animated films in China to be created with stereoscopic photography. Ning is currently working as a stop motion animator at LAIKA.
Links
2016 ADAA Official website.
2016 ADAA Live Submissions Gallery: see every entry as they come in!
2016 ADAA Benefits and Prizes