new member: EAaD school of art and design at xi'an eurasia university (china)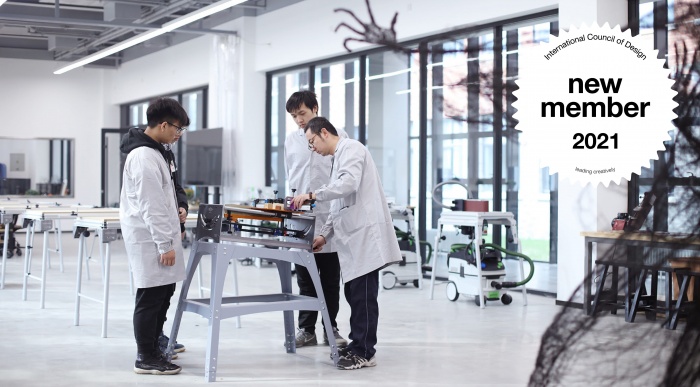 22.11.2021 News
ICoD is pleased to welcome EAaD School of Art and Design at Xi'an Eurasia University (China), a private undergraduate university known for its student-oriented teaching philosophy and commitment to the integrated fields related to culture and technology, contemporary art and design education.
ABOUT
Founded in 1995, Xi'an Eurasia University is a private undergraduate university of more than 20,000 students focused on the fields of management, economics, art, literature, education, and engineering. Over the past 26 years, Xi'an Eurasia University has adopted a "student-oriented" teaching philosophy that centers leadership and the integration of high-tech learning methodologies within a high-quality academic environment. At present, the school is part of a national pilot project related to system reformation and education informatisation and Xi'an Eurasia University has been ranked first within the list of Chinese private universities for finance and economics for eight consecutive years. Since its establishment, Xi'an Eurasia University has always adhered to its original intention to provide high-quality education for students.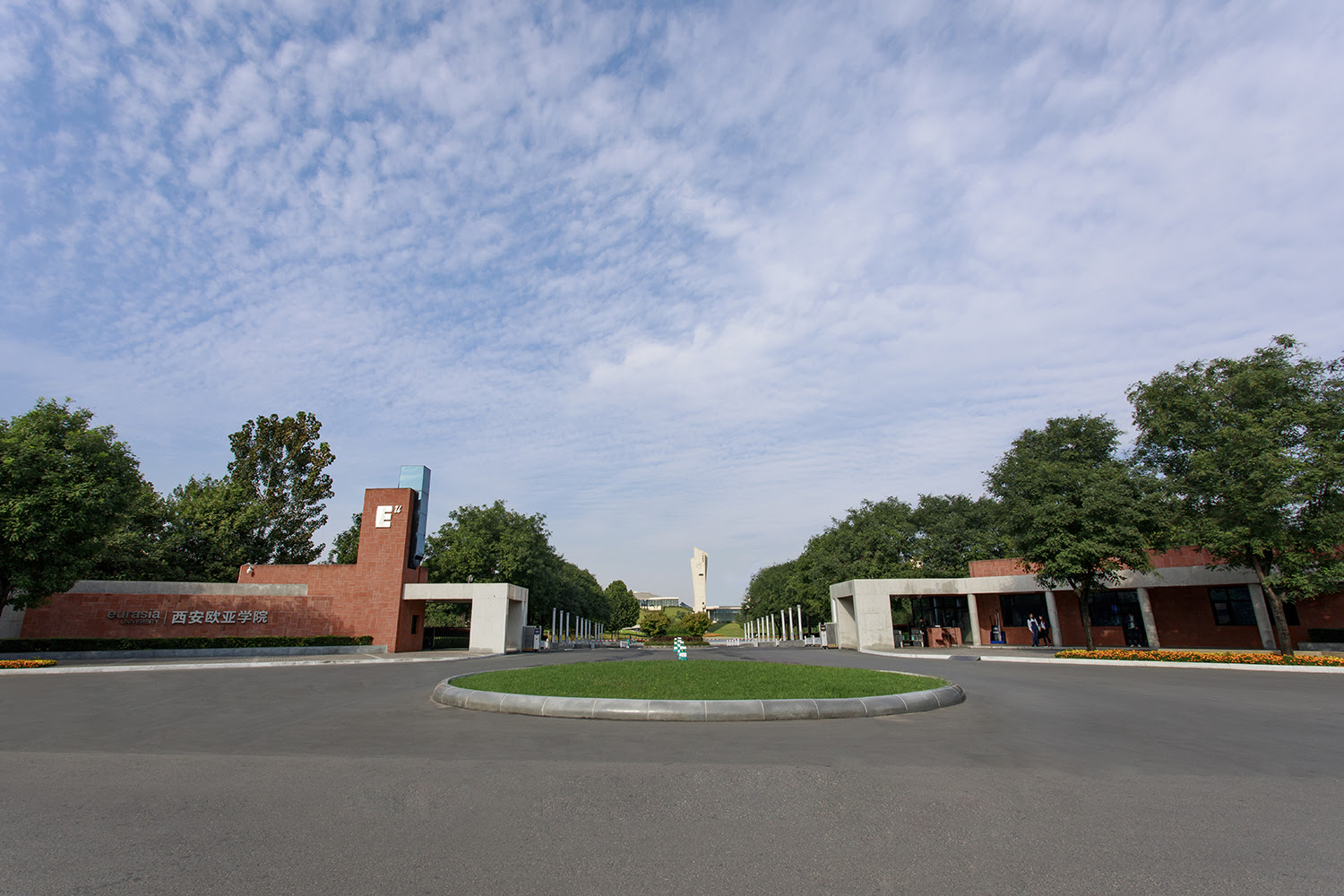 Xi'an Eurasia University campus
PROGRAMMES
EAaD's school of art and design has an interdisciplinary approach that integrates contemporary culture, design education and the latest technologies. The school emphasises innovation and talent in tandem with the ability to solve comprehensive problems, across a range of social interfaces. EAaD has three design departments/majors: Visual Communication Design, Environmental Design, and Digital Media Art.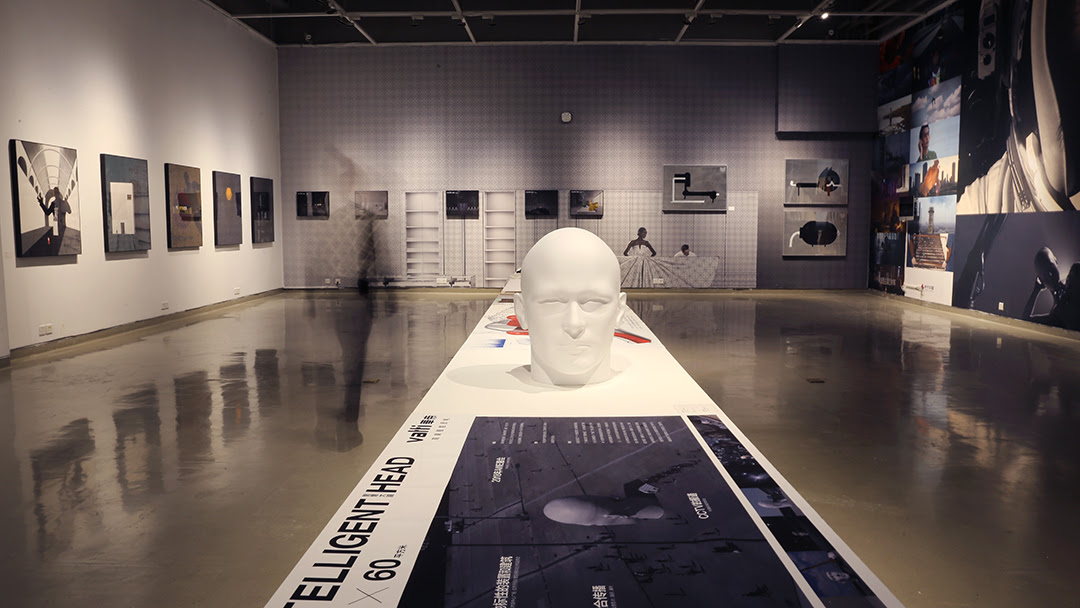 ZhuoXiang Art and Design Exhibition at EAaD Gallery presenting works by Judy Xiong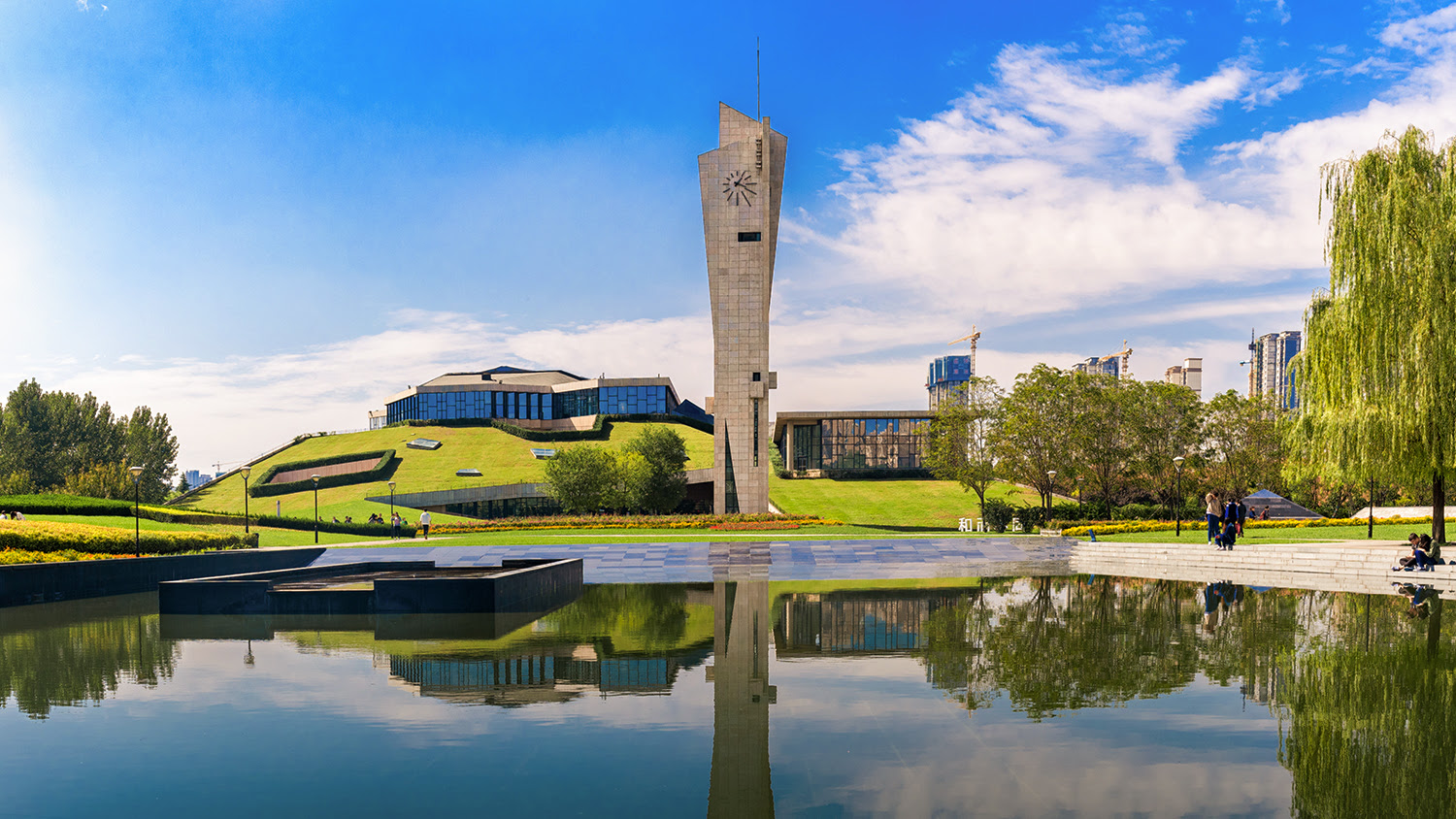 Xi'an Eurasia campus lake and library

The Visual Communication Design major equips students with both design and practical skills related to visual communication, and actively explores the industry-university-research teaching mode. The focus is on developing students' visual design ability and problem-solving ability, we adapt the subject-based & project-based system as the main teaching mode with the integration training of knowledge, technology, and design. Environmental Design is an applied major based on art. It examines spatial environment design, studying architectural interiors and landscapes at different scales, with the aim to cultivate design methodology, teamwork and practical applications in the face of complex problems.The Department of Digital Media Art was established in 2010 and Xi'an Eurasia University is one of the earliest institutions in China to establish this major. The major integrates contemporary art and technology, based on computer virtual reality design and multimedia design concepts and applications.
The Museum of Design (MOD Museum) at Eurasia University
In addition to professional training, the School promotes an international learning environment. The School is committed to providing students with international, cutting-edge art and design education environments. Each year, the School organises international study programmes and invites international leading professionals, industry experts, and designers to hold free lectures and workshops on campus. At the same time, the school uses international teaching topics and cases, to support students' international vision and understanding of the cutting-edge knowledge and practice of the discipline.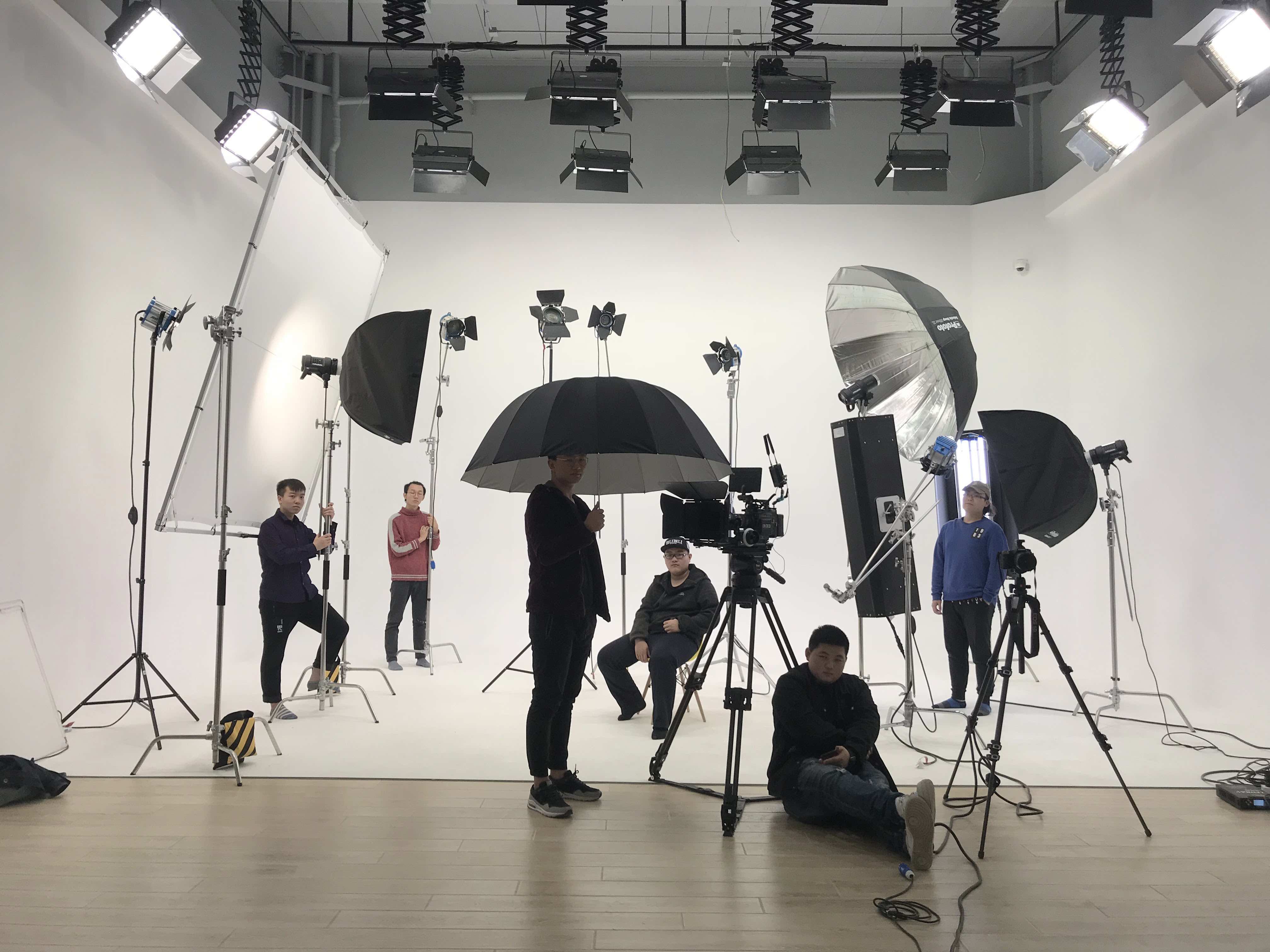 Photography at EAaD School

Xi'an Eurasia University's design museum is international in its vision. It features the history of modern, graphic and industrial design from around the world and foregrounds multidisciplinary teachings and works of art and design.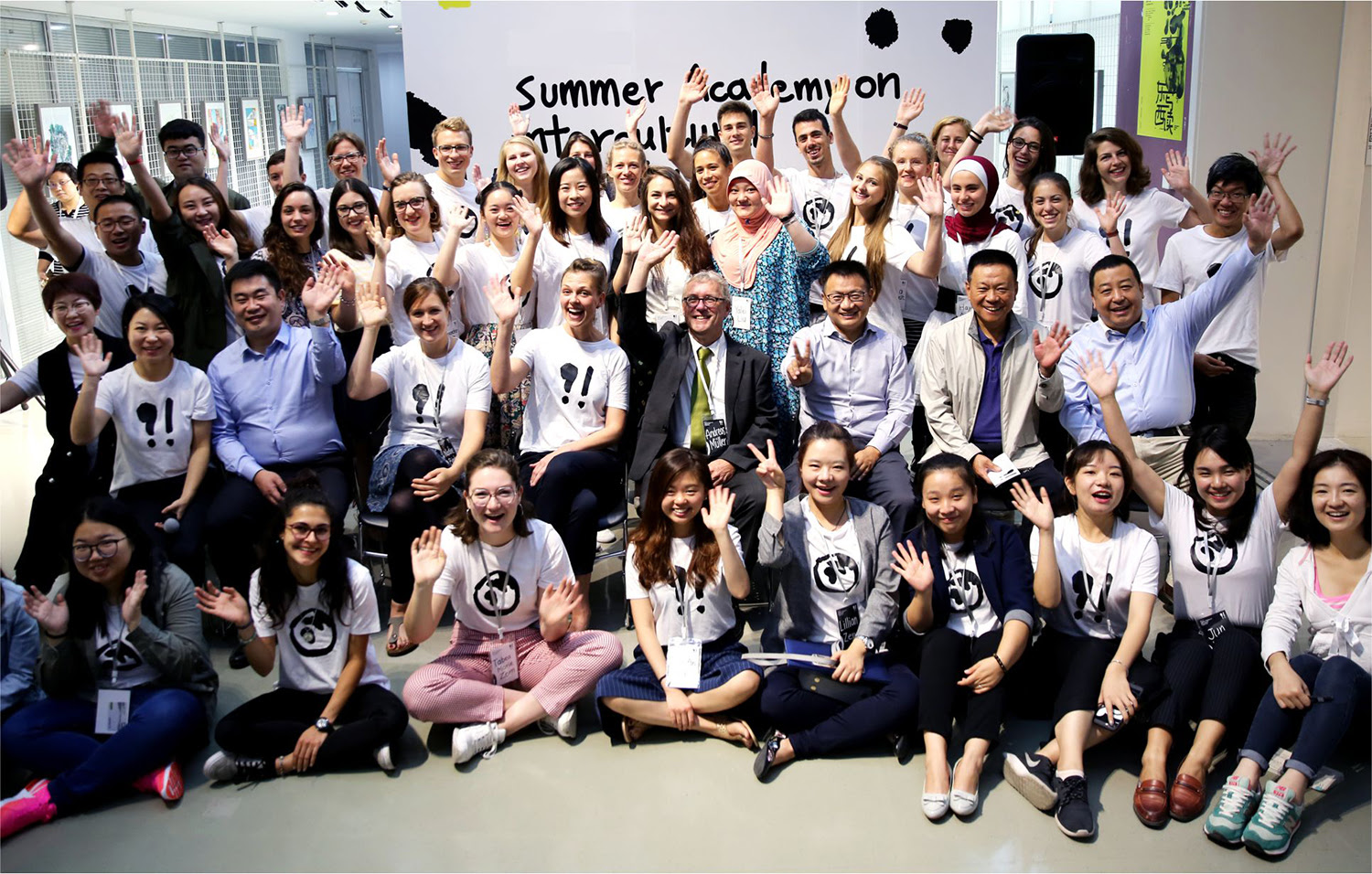 Xi'an Eurasia University co-organized International Summer programme with Karlshochschule International University at Eurasia University campus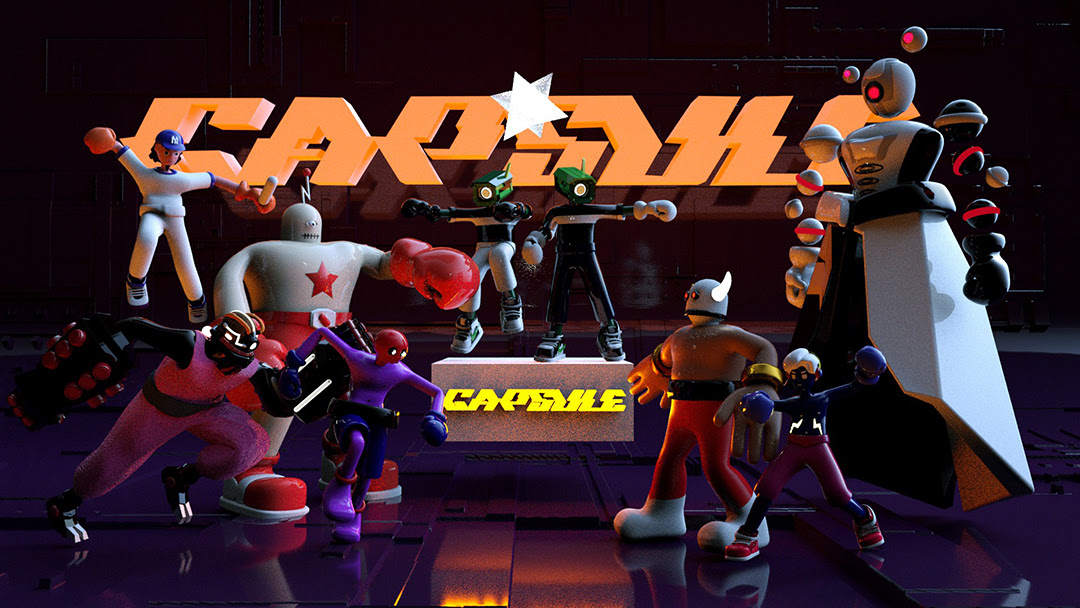 Student work in the Visual Communication Design programme by Sun Ji and Xiao Ruiyu

The college offers innovative entrepreneurship, career development, and employment guidance courses for students, with participation in innovation and entrepreneurship competitions as part of the students' final assessment criteria. As a result, students develop a sense of innovation and understanding of the basic business process of entrepreneurship.

Finally, a dedicated practical teaching system includes two parts: in-class teaching practice and in-situ studio practice, which runs throughout the four-year programme.
VISION AND MISSION
The vision of Xi'an Eurasia University is to become the most respected private university in China; to earn the respect of students and parents by providing high quality education and services; to earn the respect of employers by cultivating excellent workplace skills and outstanding growth of students; to earn the respect of faculty and staff by fostering lifelong development of teachers and caring for the well-being of staff; to earn the respect of peers by active exploration in the field of education; and to merit the respect of society through an excellent organisational culture defined by openness, democracy and learning.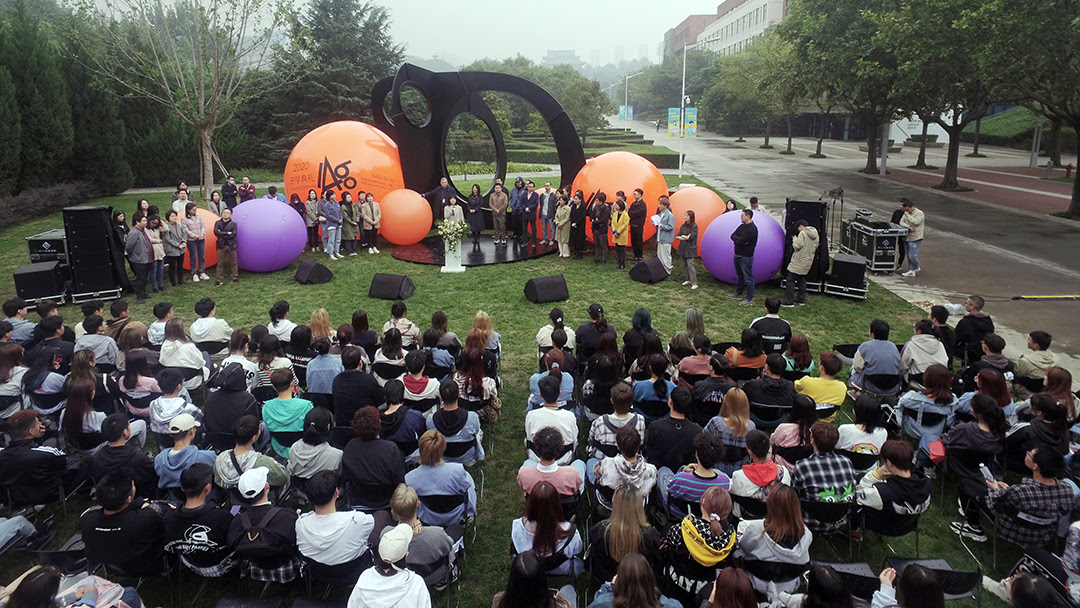 The Opening Ceremony for 2020s Fresh Students of EAaD School

The mission of EAaD School over the next five years is to engage in extensive and intensive collaboration with national and international academia and industry to make EAaD School a locally rooted, international design school. We will focus on developing students' professional skills and the ability to use cutting-edge technology tools to help them adapt to a modern, technology-driven market environment. Student's will work with a team of international and local professors with strong academic and professional credentials to provide personalised skills to help students become creative and expressive designers. In the future, EAaD School will also continue to maintain and promote a socially conscious and responsible design practice, guided by a visionary approach and prepared to meet the growing demands of the digital age that will evolve into a "post-digital" era.
The ICoD Executive Board provisionally accepted the membership application of EAaD School of Art and Design at Xi'an Eurasia University on 21 September 2021. The EAaD School of Art and Design joins a global community of design organisations and institutions, who jointly determine Council strategy, policy and governance through the General Assembly.