splash! stockholm 2015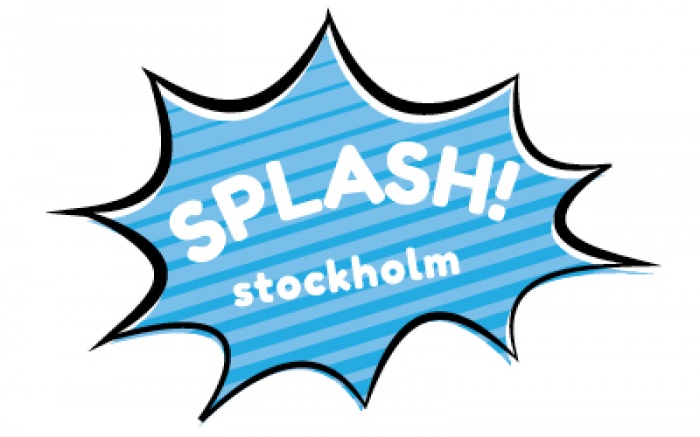 26.08.2015 Features
Second in our regional coverage series, Splash! Stockholm follows the ico-D Board after their IBM07 in Sweden, hosted by the association of Swedish illustrators and graphic designers, Professional ico-D Member Svenska Tecknare (ST).

5 June 2015: While in Stockholm, and hosted by Svenska Tecknare, the ico-D Board formed part of an international panel of design experts to explore the question: How should the value of design be measured, quantified, explained, communicated and understood?
The conversation led to a series of stories that makeup the next ico-D homepage splash! takeover, beginning with Managing Director Jenny Lindahl's description of Svenska Tecknare as an association primarily concerned with the safeguarding of intellectual property rights and working conditions for professional designers. Vice President Tyra von Zweigberk outlines ST projects designed in the spirit of educating, raising awareness, but also strengthening the design network and community: "Members and non members can call in with questions regarding their specific projects to get legal help and advice when it comes to stipulating suitable contracts." Susanna Nygren Barrett, Creative Director of The Studio, asks in her story: What makes Swedish design so good?

A recurrent issue for graphic designers and illustrators in Sweden is the lack of standards when it comes to professional business relations between customer and designer. Jenny Lindahl discusses how Sweden is working towards finding new ways to establish a code of fair practice for designers. In another article, Lindahl describes the unique aspects of the Kolla! design award set up by ST. President of ST Karin Ahlin assesses the need to look deeply at design education in Sweden, and also at how their national demographics favour certain groups where design education programmes are concerned. Together with the organization Svensk Form, she has developed a diverse kid-centered program called Deadline. . Rounding off the Splash! is an interview with ST's in-house legal advisor Åsa Anesäter. She claims that the primary reasons designers join ST are for the practical benefits; the staff at ST offer top notch advice on how-to assert oneself as a professional, valued designer.

Here are the six conversations:

splash! stockholm
table of contents
—the Association of Swedish Illustrators and Graphic Designers

ico-D interviews tyra von zweigberk
—Vice President of Svenska Tecknare describes how the association advocates for the professional, juridical and economic interests of its members
—International designer Susanna Nygren Barrett gives her take on what gives Swedish design its edge
—Svenska Tecknare interviews its Managing Director Jenny Lindahl on how-to create national design standards that have staying-power
—In English, Kolla! means "Look!" or "Check this out!"

widening the recruitment funnel to art and design schools
—President of Svenska Tecknare Karin Ahlin joins Jenny Gustafsson to talk about Svensk Form´s design program for children
—Core benefits to members include legal tips to negotiate for fairer design practice
About Splash!
_____
Splash!: Following in the footsteps of the ico-D Board Meetings, the Splash! feature series is a new Member outreach initiative that explores aspects of design specific to regions visited by Board and Secretariat. The first was Splash! South Africa, following the ico-D Johannesburg Open Forum; the second was Splash! Stockholm, following IBM07, hosted by Svenska Tecknare. The goal of Splash! is to take advantage of being in-situ, and to facilitate person-to-person contact and conversation with regional Members, in order to conduct interviews, carry out studio visits and video reportage, as well as to request for unique content to be created by regional Members for a homepage takeover to provide a compelling and relevant regional focus.
*Held at ArkDes, the international panelists included Ric Grefé (ico-D), Susanna Nygren Barett (The Studio) Jonas Olsson, (ArkDes) and Karin Ahlin (Svenska Tecknare) and speakers Iva Babaja (ico-D) and Jenny Lindahl (Svenska Technare) to discussed the value of professional design in Sweden. Discussions followed Iva Babaja, President ico-D presenting the ico-D board and the organisation, Karin Ahlin´s lecture "Add design value by telling a story" (Karin Ahlin President of Svenska Tecknare) and lecture by Richard Grefe (Secretary General of ico-D) entitled "To communicate the value of design, an international perspective".
Following the Mingle & Release the latest issue of the magazine Tecknaren was launched.