2010 Adobe® Design Achievement Awards finalists announced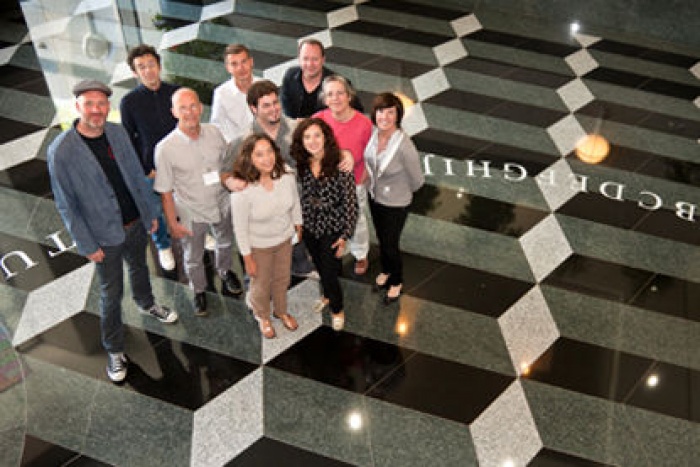 24.08.2010 News
San Jose (United States)
- The have announced the finalists for this year's competition. By the close of the call for entries, a total of over 2600 works were submitted out of which 310 students were selected to move on as semifinalists. Following a successful round of judging in San Jose, 34 students from all 12 categories were chosen as this year's finalists. To find out more, download the complete
list of finalists
(PDF - 4KB).
Judging in San Jose, California
The 2010 ADAA jury members met at the Adobe headquarters in San Jose from 1-2 August 2010 to judge semifinal artwork. Our dedicated jury meticulously reviewed the many outstanding entries and after making some very difficult choices, settled on this year's finalists and honourable mentions in each of the 12 categories. To take a look the judging process please visit our .
ADAA Gallery
To celebrate it's 10 year anniversary, the Adobe® Design Achievement Awards decided to honour all student finalist work from the year of its inception. Finalists and their work from 2001 up until 2010 are featured in an online gallery. The gallery allows you to browse through, view the artwork and learn more about the inspiration behind each piece. To see all finalist work visit:
www.adaagallery.com
Prizes and more!
34 lucky finalists will receive a complimentary round trip to attend the awards ceremony that will take place on 24 October 2010 during the
Adobe MAX Conference
in Los Angeles, California (United States). In addition, student finalists will receive cash and software prizes for their remarkable achievements. The winning pieces in each category will be announced at the ceremony in Los Angeles.
Find out more at:
adaa.adobe.com
---
For more information, please contact:
Diala Lada
Project Manager
Icograda
E:
dlada@icograda.org