2015 Adobe Design Achievement Awards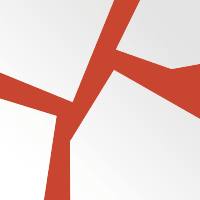 16.02.2015 News
First Deadline: 9 February - 17 April 2015
Second Deadline: 17 April - 19 June 2015
ico-D and Adobe are pleased to announce the call for entries for the fifteenth annual Adobe Design Achievement Awards (). The ADAA inspire students of higher education to submit their best work in 13 categories including the Interactive Experience and Media Segment, Motion and Video Media Segment, and Traditional Media Segment. Winners will receive prizes that may include Adobe software, cash, mentorship, and an invitation to attend the 2015 Adobe MAX event held in Los Angeles.
"Honoring students, empowering them to pursue their careers, and reinforcing the fact that they're going in the right direction to make amazing work, is very important."
- Matias Corea, Co-Founder and Chief of Design, Behance

The competition recognises the best student graphic designers, photographers, illustrators, animators, digital filmmakers, developers and computer artists from higher education institutions who have created innovative projects using Adobe software. Student entries will be reviewed by an international panel of professionals from a variety of design disciplines, and every student who enters the competition is also eligible to be considered for a one-on-one mentorship with a creative pro.

For more information about Categories, Submission Deadlines, Links, and Rules See the ico-D Adobe ADDA Events page here.
See the Official ADAA website here.
For more information, please contact:
Elizabeth Carbonell?
Project Manager?
ico-D Secretariat?
ecarbonell@ico-d.org
---
About Adobe Systems Incorporated
Adobe is changing the world through digital experiences.