Singapore Design Week kicks off in March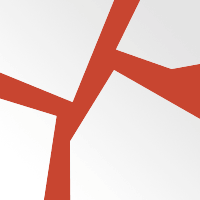 20.02.2015 News
The anchor event of SDW is SingaPlural 2015, a dedicated platform celebrating Singapore's design talents across creative industries. Other design events include the International Furniture Fair Singapore 2015, MAISON&OBJET ASIA 2015, Singapore Design Business Summit, New British Inventors: Inside Heatherwick Studio exhibition as well as Design Trails and ManyWaysOfSeeing, a workshop developed for early design eduction for children.

Organised by the , Singapore Design Week (SDW) will take place from 10 - 22 March 2015 at the National Design Centre and several other locations across the island.

Paying tribute to Singapore's 50 years of independence, the DesignSingapore Council will present Fifty Years of Singapore Design - showcasing how design has evolved and contributed to Singapore's economy, and transformed the city into a viable design hub. The exhibition includes design from four categories – visual communications, product and industrial, fashion and accessories, and environmental design, where more than 200 design artefacts, some loaned from personal collections, will be on display.

"One of the objectives of the Singapore Design Week is to raise public awareness and appreciation of design. We are also introducing some new elements this year, to enhance visitors' experience and level of engagement," said Mr Robert M Tomlin, Chairman of DesignSingapore Council:

"We are delighted to present the Fifty Years of Singapore Design, a Singapore jubilee exhibition which celebrates how our design culture has evolved with the growth of Singapore as a nation. We continue to work closely with multiple partners to present a compelling mix of design-related activities for everyone. This contributes to Singapore's promising design future as more people discover, appreciate and apply good design to their lives."

Among the new activities is the ManyWaysOfSeeing Seminar, a journey of discovery with Professor Masayo Ave, an internationally-acclaimed architect and design educator, whose approach and philosophy is about cultivating a sense of wonder in young children using a blend of imaginative methods and basic design principles.
Open to the design community, businesses, design students and the general public, the SDW aims to enhance synergy between their design partners, to raise awareness of good design, to deepen the appreciation and understanding of design innovation and productivity, and finally, to boost Singapore's profile as a global city for design.

For more news and events see the Offical SDW website here.