2+3D JOINS ICOGRADA DESIGN MEDIA NETWORK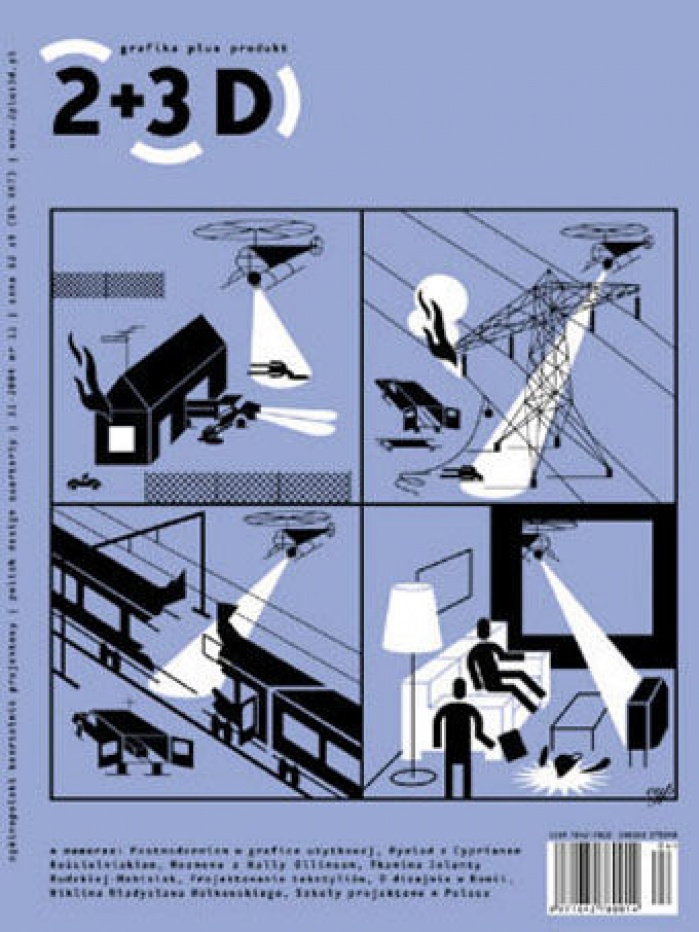 11.07.2004 News
Brussels (Belgium)
- The Icograda Design Media Network (IDMN) welcomes the Polish design quarterly,
2+3D grafika plus produkt
to its international community of design media.
2+3D
is devoted to applied graphics (posters, graphic symbols, typefaces, typography, packaging, company visual identity strategies, as well as advertising) and products from both industrial design and limited series production. With distribution in both Europe and North America, the magazine joins the IDMN to further the state of design and design journalism worldwide.
Every issue features portfolios of selected designers, notes significant design happenings, and provides theoretical articles on the history of design and inspiration for contemporary designers. The magazine also addresses interdisciplinary issues and includes features which are found at the crossroads of design and psychology, sociology, ethnology, law, as well as art and those specialties which give this occupation its tools.
2+3D
is published by the Foundation for the Development of the Faculty of Industrial Design of the Academy of Fine Arts in Krakow. The Foundation's aims are:
1. To gain financial help for the development of the Faculty of Industrial Design
2. To share knowledge about design and design profession through education, publications, seminars, research, and development of practice tools and standards.
---
For further information please contact:
Editor: Jacek Tomasz Mrowczyk
E:
2d@2plus3d.pl
Fundacja Rzecz Piekna, WFP, ASP Krakow,
ul. Smolensk 9
Krakow 31-108
Poland
T: +48 12 292 62 12, ext. 12
F: +48 12 422 34 44
E:
2d@2plus3d.pl
W:
www.2plus3d.pl
---
The Icograda Design Media Network (IDMN) brings the world's design media together in an online community - a single, convenient source at
www.media.icograda.net
. Formed by Icograda at the request of the international design media, the IDMN is dedicated to establishing and promoting standards and ethics in design journalism. It creates a forum for sharing ideas and information, fostering discourse among participants and with Icograda, and contributing to the furtherance of a meaningful body of knowledge regarding design and the role that design plays in modern society. Bona fide design media receive a free listing and a website link, provided as a service to the international design community. Design media publishers wishing to become IDMN Participants on a voluntary, no-fee, advertising-exchange basis may apply directly to Icograda - for an application/agreement contact the IDMN administrator at
admin@media.icograda.net
To see
2+3D
's IDMN profile, visit
www.media.icograda.net/web/idmn.shtml?m=Tplus3d
To see other publications participating in the Icograda Design Media Network, visit the IDMN website at
www.media.icograda.net