ICOGRADA DESIGN MEDIA NETWORK WELCOMES LINO MAGAZINE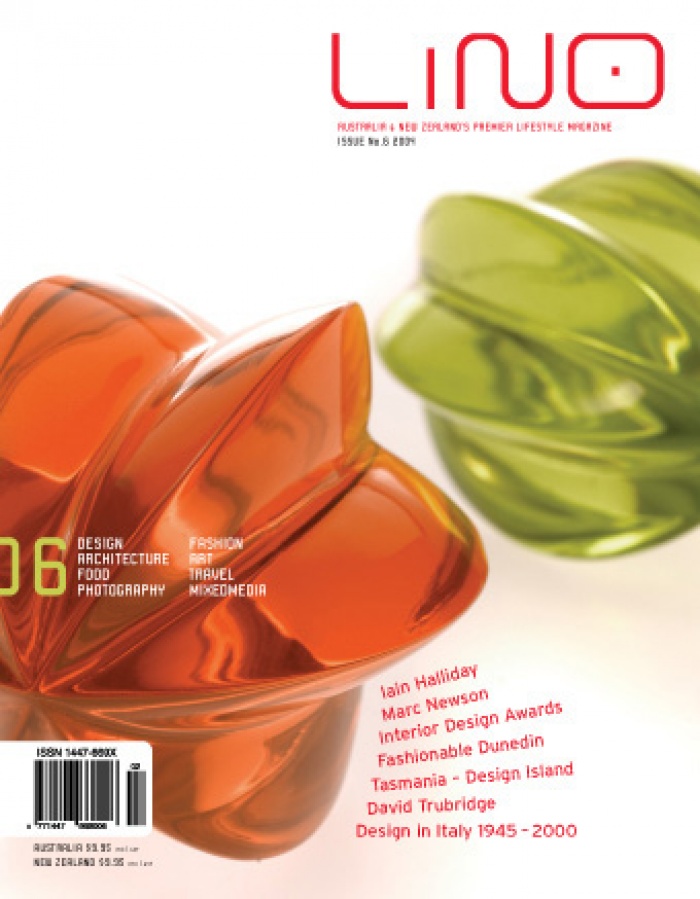 07.07.2004 News
Brussels (Belgium)
- LINO, is now part of a growing list of design media publishers that have joined the Icograda Design Media Network (IDMN). Published by Turnbull Ossher Design, LINO is Australia and New Zealand's premiere lifestyle magazine, targeting men and women aged 20+ who have a discerning taste for the creative. LINO is the first magazine from Oceania to join the IDMN as a participant in good standing.
Ian Ossher, LINO magazine's Managing Editor describes the publication: "LINO's mission is simple, form follows function. Visually clean, photographically edgy and editorially influential. As a single art and design source, we aim to meet, mingle, inform and ultimately excite a dual audience of influential design professionals and the discerning urban design conscious. Both audiences choose contemporary aesthetics as part of their modern lifestyle. LINO strives for an eclectic global and local mix in living. We flirt with the known and undiscovered and the conceptually challenging. Designed to stimulate all senses, LINO is a vibrant colour palette of tactile textures and fluid forms, of well-known and emerging designers, architects, writers, artists, photographers and chefs. We offer a visual discovery of exquisite destinations and explore interiors, exteriors and landscapes."
LINO's publisher, Turnbull Ossher Design, has become well known as an agency with the creative and organisational skills to meet the wide variety of communications needs of its varied clients. Turnbull Ossher Design is dedicated to providing innovative and effective solutions for every project undertaken and have earned a reputation for excellence in design. The creative team has crossed the disciplines of graphic, industrial, interior and digital media design and can produce the best and most efficient outcomes in a very professional yet relaxed working relationship.
---
For further information please contact:
Managing Editor and Publisher: Mr. Ian Ossher
greatdesign@todesign.com.au
Turnbull Ossher Design Pty Ltd
103/88 Foveaux Street
Surry Hills , New South Wales NSW 2010
Australia
T: +61 2 9280 0411
F: +61 2 9212 5422
E:
info@linomagazine.com.au
W:
www.linomagazine.com.au
---
The Icograda Design Media Network (IDMN) brings the world's design media together in an online community - a single, convenient source at
www.media.icograda.net
Formed by Icograda at the request of the international design media, the IDMN is dedicated to establishing and promoting standards and ethics in design journalism. It creates a forum for sharing ideas and information, fostering discourse among participants and with Icograda, and contributing to the furtherance of a meaningful body of knowledge regarding design and the role that design plays in modern society. Bona fide design media receive a free listing and a website link, provided as a service to the international design community. Design media publishers wishing to become IDMN Participants on a voluntary, no-fee, advertising-exchange basis may apply directly to Icograda - for an application/agreement contact the IDMN administrator at
admin@media.icograda.net
To see Lino's IDMN profile, visit
http://www.media.icograda.net/web/idmn.shtml?m=Lino
To see other publications participating in the Icograda Design Media Network, visit the IDMN website at
http://www.media.icograda.net