7TH BIENNIAL OF GRAPHIC DESIGN ADG BRAZIL OPENS ON WORLD GRAPHICS DAY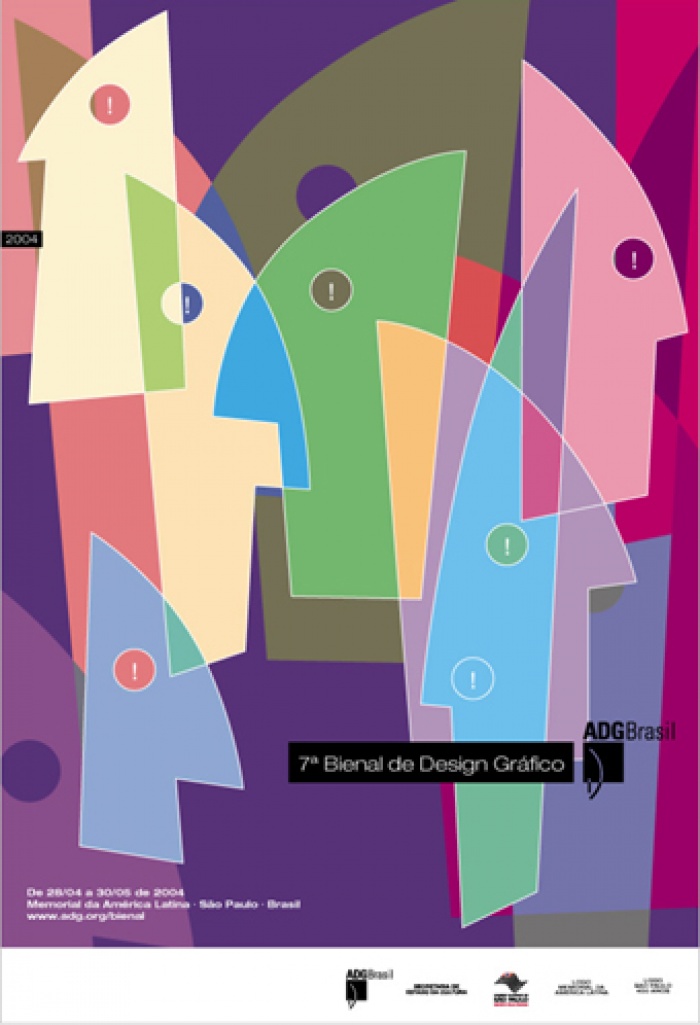 28.03.2004 News
Brussels (Belgium)
- The 7th Biennial of Graphic Design ADG Brazil will open in Sao Paulo, Brazil, on 27 April 2004 (World Graphics Day). The event will be held until 30 May 2004 in the gallery of Memorial da America Latina, the spectacular cultural centre designed by architect and designer of the city of Brasilia, Oscar Niemeyer. Organised by ADG-Brazil (Associacao dos Designers Graficos - Brazil), the exhibition is the largest design event in the country and aims to promote new and innovative works by Brazilian designers. The biennial is endorsed by Icograda* and is part of the Icograda Design Week events to be held 23-30 April in Sao Paulo.
The exhibition will showcase about 330 projects selected from more than 2,200 entries and divided into 17 categories. The last edition of the Biennale had more than 50,000 visitors in one month. The organisation expects more this year due to the 'Letras Latinas' Typography Biennial, which features the typographic designs of more than 400 designers from Latin America and will take place at the Memorial alongside the 7th ADG Biennial.
---
For further information please contact:
Associacao dos Designers Graficos
Rua Conego Eugenio Leite, 876
Sao Paulo SP
05414-001
Brazil
T: + 55 11 3082 9688
F: + 55 11 3088 1322
E:
gerencia1@adg.org.br
W:
www.adg.org.br
*Icograda endorsement is a guarantee that the design event complies with approved international guidelines.