central academy of fine arts (CAFA) feature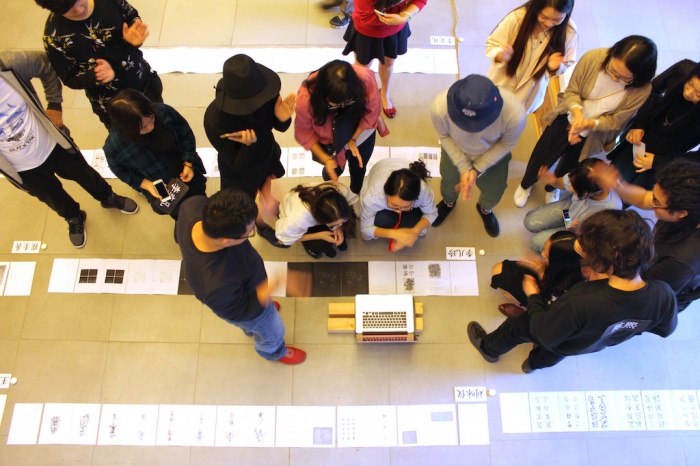 13.06.2018 Member news
The 2018 ICoD events in Beijing will be hosted by Central Academy of Fine Arts China (CAFA). CAFA is the only national art educational institution in China directly under the Ministry of Education, exclusively dedicated to the education of the fine arts, including painting, sculpture, design, architecture and art history. This year, CAFA is celebrating their 100-year anniversary.
The design programme at CAFA was renewed in 1995 and became the School of Design in 2002. With the goal of preparing and training students as future professionals in design with creative thinking and practical skills, the School of Design offers undergraduate, graduate and Ph.D. programs ranging from visual communication, product design, fashion design and jewelry design, photography, digital media, transportation to design theory and history.

CAFA at night (CAFA Art Museum designed by Japanese architect Isozaki in the foreground)
CAFA School of Design is an active player in contemporary design and plays an important role in promoting design in China. The designs for the 2008 Beijing Olympics - medal, pictograms, look and image, among others, are a highlight of its achievements, a manifestation of CAFA's efforts to inherit and innovate traditional culture in its education and to train students balanced between skills and critical thinking.
CAFA campus
CAFA Art Museum with an exhibition on CAFA design for 2008 Beijng Olympics
CAFA School of Design has been undergoing a disciplinary restructuring since 2015, aiming at dissolving traditional disciplinary boundaries and educating students with "grand design" in mind through a new curriculum introducing many pathways to inter-disciplinary design approaches, such as service design, system design, social innovation design, experience design, etc. As part of this endeavor, CAFA hosted the Future UnKnown Global Education Plan in December 2017.

Future UnKnown Global Education Plan hosted by CAFA in December 2017
CAFA Transportation Design Studio

CAFA was the host of the Icograda World Design Congress 2009 Beijing. Returning back to Beijing after 9 years at a time when Chinese design begins to attract attention and when new pressing issues in design and design education demand solutions throughout the globe, ICoD Platform Meeting Beijing 2018 offers an opportunity to meet with the emerging forces to share and discuss approaches in design practice, design education and design research.
CAFA campus
CAFA campus
__
Feature provided by ICoD Vice President Ziyuan Wang (2015-2019)