CULTURE SHIFT: AN INDIGENOUS FUTURE FOR DESIGN PANELLISTS ANNOUNCED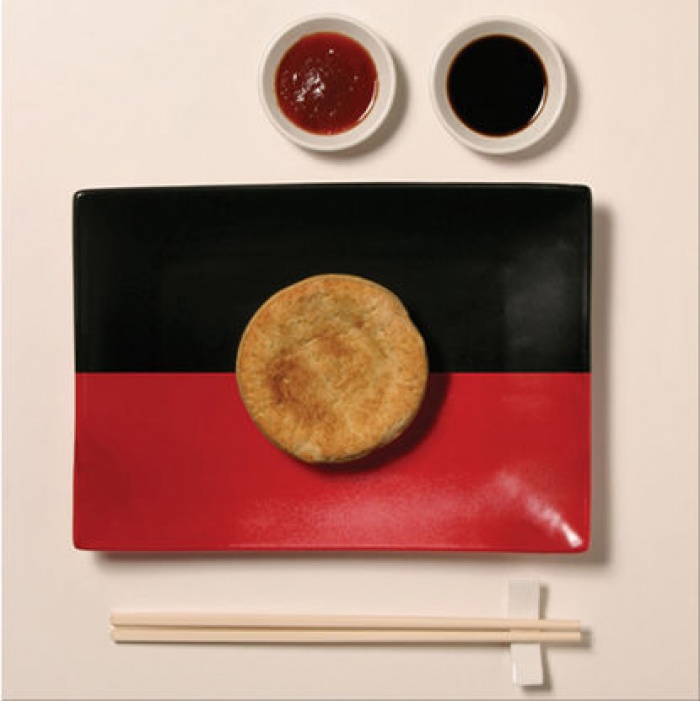 02.06.2009 News
Melbourne (Australia) – There's a global shift in design towards greater collaboration. In Australia, designers have learned greatly from working with Indigenous communities. But as with the new wave of Indigenous film directors, there is also an emerging generation of Aboriginal designers in fields such as architecture, fashion and interior design. Join a discussion about how our future will be shaped by Indigenous design.
Presented by INDIGO and Melbourne Conversations during the State of Design Festival, Culture Shift: An Indigenous Future for Design is free public forum bringing together Indigenous and non-Indigenous designers and commentators to look forward, examining how their architecture, product design, craft or art practice can step between cultures, drawing benefit from both, and generating a new proposition for Australian design language. Panellists for the forum include:
Phil Harris and Adrian Welke
Architects and Founding Directors, Troppo Architects
Troppo is a practice of regionally based studios aiming to develop regionally responsive architectures. Troppo is nationally and internationally recognized, and maintains practices in five locations: Darwin, Townsville, Adelaide, Perth and Byron Bay. Through joint venture experience, Troppo maintains connection with and shares the intellectual resources of a network of diverse national practitioners.
Alison Page
Interior Designer
Alison Page is one of Australia's leading Aboriginal interior designers working in Australia today. In 1998, she joined the Merrima Aboriginal Design Unit, an architectural practice that explores links between Aboriginal cultural identity and the built environment. Since 2000, Alison has run her own award winning design practice, completing projects in architecture, event design, exhibition design, product design and jewelry design. For the last six years, Alison has appeared as a design judge on the ABC TV Program, the New Inventors.
Gary Murray
Victorian Traditional Owner
Gary Murray is a Multi-Clan descendant of the Wamba Wamba, Dhudhuroa, Wiradjeri, Yorta Yorta, Baraparapa, Dja Dja Wurrung, Yupagalk and Werkgaia Nations. He is Co-Chair of the Dhudhuroa Native Title Group, a consultant to the Wiran Aboriginal Corporation, Co-Chair Boort Cultural Interpretive Centre Working Group, a member of the Victorian Traditional Owner Land Justice Group and a Founding Member of the Dja Dja Wurrung Clans Aboriginal Corporation.
David Lancashire, AGI
Designer
David LancashireÂ's work has been recognised with many awards appearing in numerous international design publications. His experience encompasses a wide range of design disciplines including corporate identity programs, packaging, publication design, exhibition and environmental design. DavidÂ's most recent work especially his collaboration with indigenous cultures in Australia has been awarded and praised by his peers. In January 2009, David became a member of the Icograda Executive Board.
Dr. Kevin Murray
Writer and curator (Moderator)
Dr Kevin Murray is Adjunct Professor RMIT University, Research Fellow University of Melbourne and Adjunct Research Fellow Monash University. He was previously Director of Craft Victoria where he developed the South Project, a program of south-south cultural dialogue. He continues practice as a writer/curator and is involved in developing a Code of Practice for Craft-Design Collaborations.
Advance registration recommended
The forum will take place in the BMW Edge at MelbourneÂ's Federation Square. Space is limited, so please email cultureshift@stateofdesign.com.au with the subject 'Indigo - RSVP' to register your interest. Please provide all names of people planning to attend.
Date: Monday, 20 July 2009
Time: 18:00-19:30
Location: BMW Edge, Federation Square
Admission: Free
---
For more information, please contact:
Diala Lada
INDIGO
E: info@indigodesignnetwork.org
Jeffrey Taylor
Melbourne Conversations
E: Jeffrey.Taylor@melbourne.vic.gov.au
Ewen McEoin
State of Design Festival
About INDIGO:
INDIGO, the International Indigenous Design Network, is an Icograda-led initiative of the IDA (International Design Alliance).
About Melbourne Conversations
Melbourne Conversations is the City of Melbourne's program of free talks. www.melbourne.vic.gov.au
About State of Design Festival:
State of Design Festival is an initiative of the Victorian State Government in Australia and is the public face of the Design Victoria Strategy.