KOHEI SUGIURA ANNOUNCED AS ICOGRADA WORLD DESIGN CONGRESS 2009 KEYNOTE SPEAKER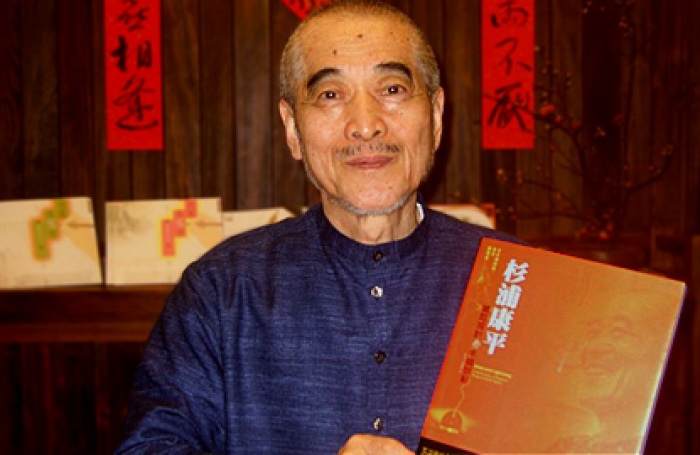 09.06.2009 News
Beijing (China)
- Kohei Sugiura is the latest keynote speaker to be announced for. He joins Sol Sender (United States), Jan van Toorn (The Netherlands) and Patrick Whitney (United States).
A 1955 graduate of the Faculty of Architecture at the Tokyo National University of Fine Arts and Music, Kohei Sugiura has been a graphic designer for five decades and is a recognised innovator especially in the area of book design. In the1970s, Sugiura developed his own theory of visual communication.
Establishing a distinctive technique for creating images of the conscious realm, he has created a multifaceted body of work that makes up a veritable "Sugiura cosmology." He is known for his use of shadow and perspective to achieve depth in two-dimensional layout and his use of rich black backgrounds. As a leading researcher of mandalas and other Asian iconography, the origin and evolution of Sugiura's design style is inseparable from ethnicity and culture.
He was Guest Professor at the Hochschule für Gestaltung, Ulm, Germany (1964-5, 1966-7), and lectured both abroad and in Japan.
In 1997, he received the Japanese government's Medal of Honor with Purple Ribbon. In 2004, a retrospective of over half a century of his magazine design work was presented in the Shippu Jinrai (Wind and Lightning) exhibition. Sugiura's work can be seen in many public collections such as New York's MOMA.
For more information, visit:
www.beijing2009.org
---
About the Icograda World Design Congress
2009 marks the first time the Icograda World Design Congress will be hosted in China. The Congress has been held biennially since 1964 and brings together the international communication design community to explore themes that are shaping the profession and its practice. The Icograda World Design Congress is recognised as one of the most representative gatherings of communication designers in the global calendar, drawing delegates from the 67 countries and regions within Icograda's network.
www.beijing2009.org