Deadline approaching for INDEX: Design Challenge call for entries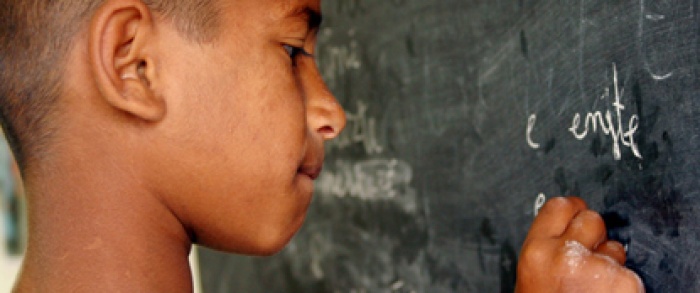 21.10.2010 News
Copenhagen (Denmark)
- INDEX: invites faculty, students and recent graduates to participate in the upcoming
INDEX: Design Challenge
, developed in close collaboration with and endorsed by UNICEF. The deadline for submissions is 26 November 2010.
This a biennial call invites design and business students worldwide to address global challenges that represent not only crucial issues in today's world, but critical steps to our survival in a world students will one day inherit. In close collaboration with UNICEF, the theme of "Designing for Education" has been chosen for the challenge.
The
INDEX: Design Challenge
continues the legacy of the
INDEX: | AIGA Aspen Design Challenge
, in which hundreds of students from six continents participated.
This year's challenge is a partnership between INDEX: Design to Improve Life - a Denmark-based non-profit organisation promoting the application of design and design processes to improve important areas of people's lives worldwide - and UNICEF - the globally recognised organisation that advocates for the rights of children across the world.
The objective of the
INDEX: Design Challenge
is first and foremost to encourage students from around the world to apply their design skills to global challenges. An additional objective is to teach students about the various processes needed to bring their designs to markets, since that, of course, is a precondition for the designs to make an actual difference.
The jury will choose a winner from among the finalists who will be bestowed with a monetary award of EUR 6500.
Find out all the details at:
www.indexaward.dk/designchallenge
---
For more information, please contact:
Liza Chong
Strategy and Development Director
T: +45 42 80 20 84
E:
lc@indexaward.dk
About INDEX:
INDEX: is a Danish-based, non-profit organisation that was established in 2002 and coined the concept "Design to Improve Life". We work globally to promote and apply both design and design processes that have the capacity to improve the lives of people worldwide.
www.designtoimprovelife.dk