DESIGN IS EVERYTHING exhibition at Straight to Business: Icograda Design Week in Madrid 2010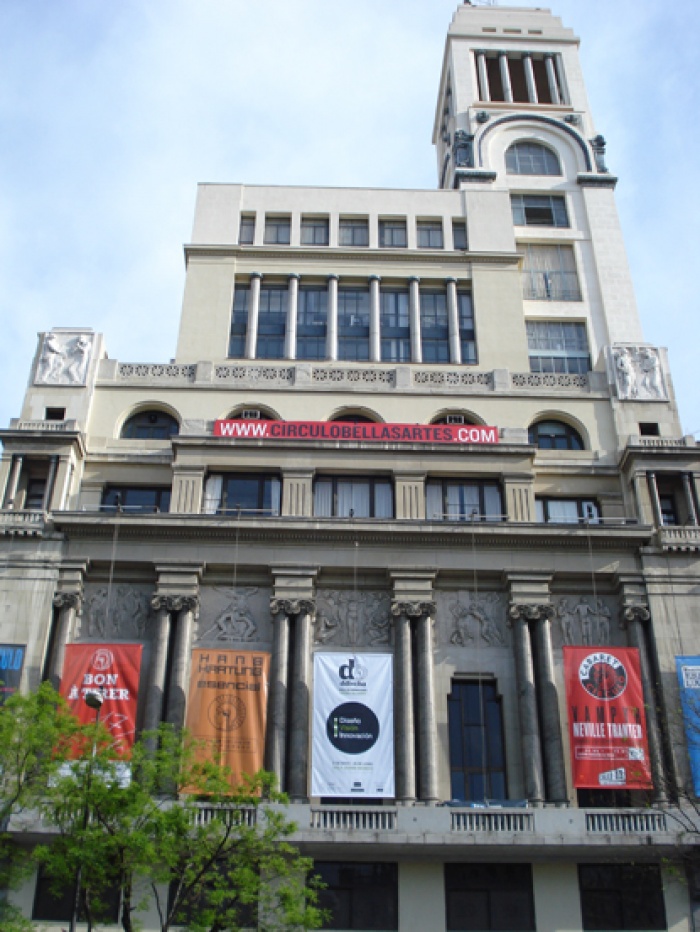 07.06.2010 News
Madrid (Spain)
- As a key activity during , taking place from 21-25 June, the exhibition DESIGN IS EVERYTHING will showcase the works of award-winning Spanish and European designers.
Opening on 24 June at the Sala de Columnas, C?rculo de Bellas Artes, the exhibition curated by Óscar Mariné will show a selection of posters, publications, typography and packaging samples and other works by 40 Spanish designers. Many of these designers have been awarded the National Design Prize, such as Enric Satué, Alberto Corazón, Pati N??ez, Isidro Ferrer, Mario Eskenazi and Javier Mariscal. A selection of work of another 20 European designers will also be on display.
The exhibition gives us an approach to design as a professional discipline that enhances every production, conception and communication effort, either for products or for services. At the same time, it states the importance of brand positioning, the development of competitive products, the quality of life and, generally speaking, even culture itself.
About Óscar Mariné Brandi (1951), OMB Design
An expert in design, illustration, and typography, and mainly an artist, Óscar Mariné has worked in many fields such as publishing, corporate image, movies and music. Working at his own studio, OMB, he offers creative solutions based on a good knowledge of typography, innovation on image with his own style in illustration. A logo, a magazine, a communication programme for a museum... they are all examples of how his work is a concrete answer to the client needs and show how a project can be approached with competence and creativity.
About Straight to Business
Straight to Business: Icograda Design Week in Madrid 2010
will be held with the support of ddi (Sociedad Estatal para el Desarrollo del Dise?o y la Innovación) and Icograda, the International Council of Graphic Design Associations, in the framework of the activity programme drawn up by the Spanish Presidency of the EU. Under the motto "Straight to Business" an intensive programme will take place, including meetings and other activities, that will bring together a wide and varied group of professionals, teachers, researchers, firm owners and policy makers responsible for innovation both at national and international level.
About ddi
ddi, Sociedad Estatal para el Desarrollo del Dise?o y la Innovación, is an entity belonging to the Spanish Ministry for Science and Innovation, aimed to define and implement its policy in the sphere of design and innovation. It endeavours to implement public policies for the promotion and dissemination of design and innovation, since it considers that both are strategic for the Spanish firm to be competitive, as well as vital for the social welfare.
---
For more information, please contact:
Sociedad Estatal ddi - Comunicación
T: +34 91572 10 83
Marta Gil-Delgado Serrano
E:
mgd@ddi.es
Adela Gimeno Munuera
E:
adela@ddi.es