Flying ahead by Rediscovering traditional craft - Fiji Airways and Futurebrand show the way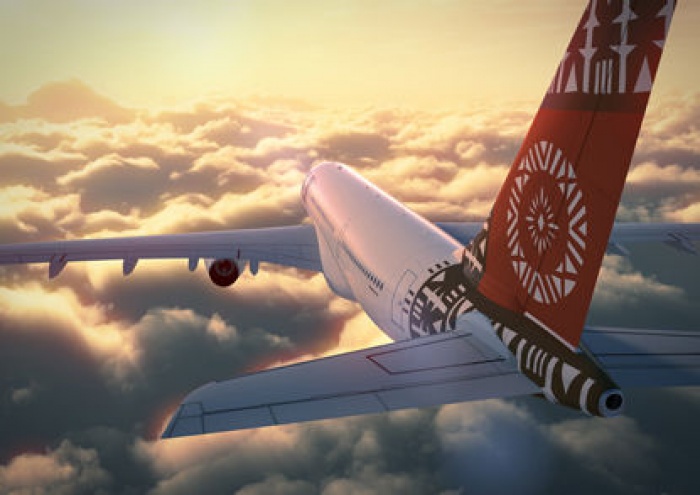 20.01.2013 News
In 2013, Air Pacific will officially re-brand as Fiji Airways and those who attended the Icograda Rediscovery Conference in October were able to see a preview of what will take to the air next year. The presentation in Sarawak took place only a few short days after the official launch of the livery on Fiji Day, October 10.



The Rediscovery: Icograda Design Week hosted by wREGA in Kuching, Sarawak was regarded widely as a great success. There were many highlights as conference speakers showcased examples of how past traditions and culture can be reinterpreted to unearth unique and authentic ways to represent place, people and life in general through design. Muhamad Razif Nasruddin from the local Malaysian Design association and host (wREGA) said:

"We believe this is a new beginning for a new form of design to take place. One that respects other cultures and shares a new sense of wisdom in making this planet a better place to stay."

Design Director, Sally Anderson from the international branding agency, Futurebrand, presented the Fiji Airways rebranding project. Sally's engaging presentation told the story of how Futureband co-created a new identity system with Makereta Matemosi, one of Fiji's most acclaimed and respected Masi artists. The aim was to work together to co-create an identity, which celebrated the respect that Fiji has for tradition and it's traditional Masi art – an ancient art that embodies the spirit and stories of Fijian culture. The design is a proud symbol for the country of Fiji and its people.




Futurebrand was asked to assist the airline in developing an identity, which was authentic, respectful, natural and handmade. Their processes and methodologies set out to appropriately incorporate ancient motifs into the final design respecting the meanings and using the symbols appropriately across a range of applications. Their intention was to develop a working framework, which was inclusive, incorporated indigenous knowledge, acknowledged ownership and respected sensibilities required when incorporating traditional visual culture into commercial design practice and branding.

On the aircrafts' exterior, three Masi motifs represent 'Fiji Airways'. The distinctive Teteva symbol, which represents the airline, it's values and the spirit of Fiji. The Rova motif, on the aircraft engine, symbolises the warm greeting Fijians extend to visitors, while the Makare motif, which appears around the border of the Teteva on the tail, represents clear water flowing on a white sandy beach. Fragments of the motifs also expand to the interior furnishings and other collateral.




Gustavo Koniszczer also from Futurebrand (Argentina) presented a case study for brand Peru, which was inspired by Indigenous Inca motifs. These and the other speakers at Rediscovery demonstrated the relevance of cultural identification as highlighted by Icograda's INDIGO network.

The following link features two films of the Fiji Airways identity design, first is the story of the symbol creation featuring Makereta Matemosi. The second is a walkthrough of the new A330-200 planes, which will arrive in 2013. You can see videos and more of the design at futurebrand.com.au/fiji-airways/

Rediscovery definitely provided a vibrant platform for sharing, collaboration and inspiration among local and international designers/crafts people in an atmosphere steeped in Sarawak's indigenous cultures and traditions. The Fiji Airways branding was but one of many engaging stories from Rediscovery.

submitted by: Russell Kennedy, Past President Icograda

Credits: Masi art: Makereta Matemosi and family; Filming, editing, post production: FutureBrand; Sound design: ?S:amplify; Type design: FutureBrand and Kris Sowersby; Photography: Mark Chew; 3D renders: Airbus.