GOOD 50X70 WINNERS ANNOUNCED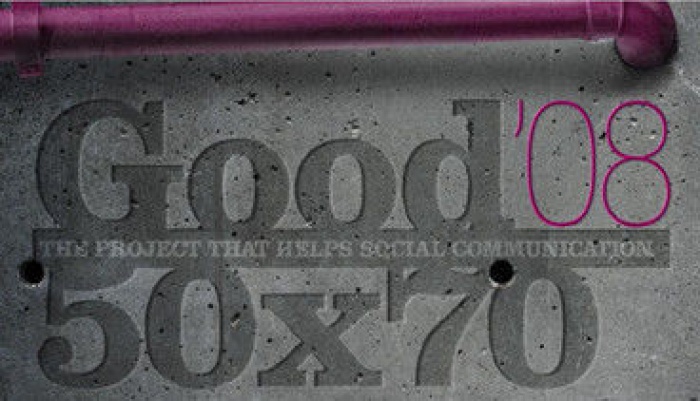 18.05.2008 News
Milano (Italy)
- The 210 posters selected by the 2008 Good 50×70 jury as the best of all this year's entrants are now
online
. In total, 2710 posters were submitted in response to seven briefs: Child Mortality, Global Warming, Human Rights, Hunting, STDS, War Victims and Water Scarcity.
This year's jurors remarked on the improvement of the general quality of the posters since last year. The goal is to provide the charities with work they can use in a campaign. The charities include Amnesty, Amref, Emergency, Greenpeace, Lila, UNICEF and WWF.
The winning posters will be exhibited at La Triennale gallery, Milano, from 10-22 June, and collected and published in a catalogue, along with comments from the jurors. The catalogue will be available to buy at the exhibition and online.
Congratulations to all the winners, and thank you to all the participants and everybody else for playing a part in a hugely successful competition.
---
Good 50×70 is a Good Design cultural association project by Pasquale Volpe in collaboration with Tommaso Minnetti.


For more information:
W:
http://good50x70.org
E:
info@good50x70.org