29GA host feature: emily carr university of art + design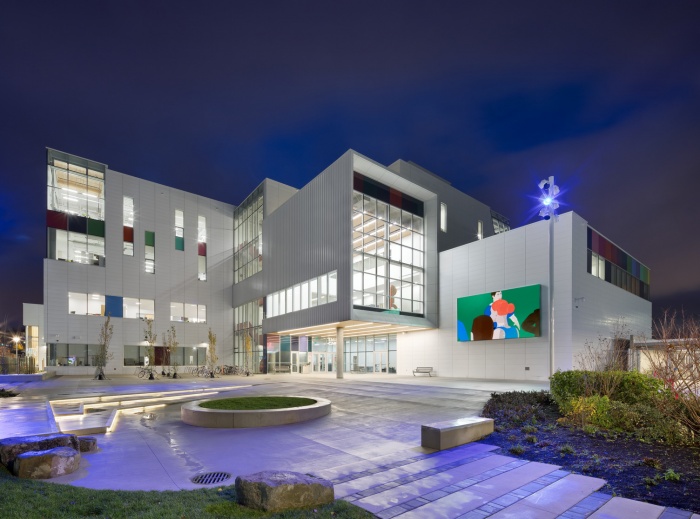 05.09.2019 Member news
A student works in the printshop at Emily Carr, which overlooks the City of Vancouver's False Creek area, downtown, and the nearby North Shore Mountains. (Photo by Ema Peter, courtesy Emily Carr University of Art + Design)

Founded in 1925, has been at the cutting edge of conversations around culture for close to a century. Emily Carr University (ECU) operates on the belief that education and research in the creative fields are vital for the cultural and economic growth of local and global communities, and encompass a range of methods including critical and creative inquiry, artistic creation and making, partnership and exhibition.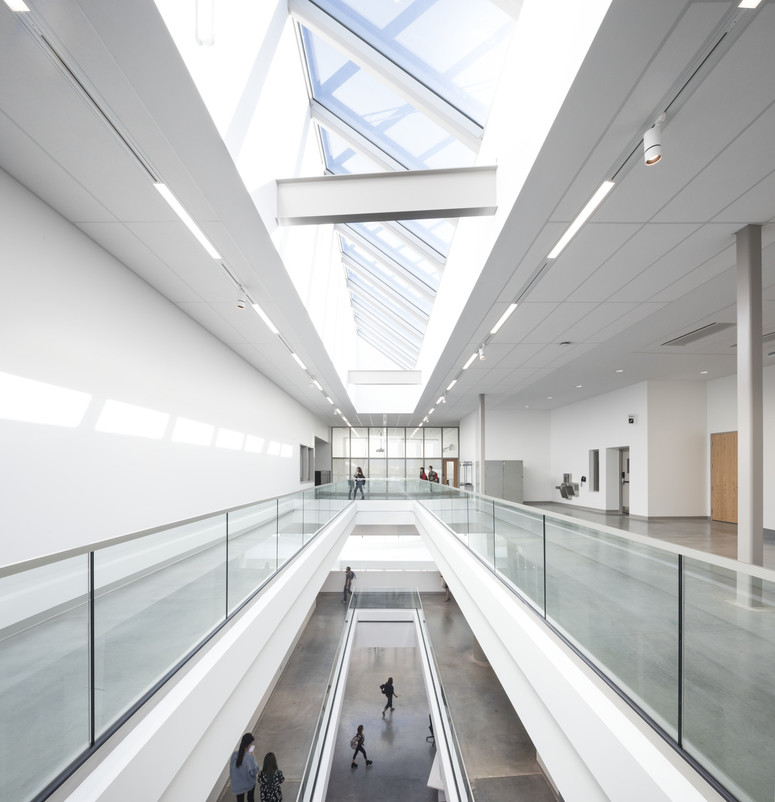 One of the skylit, four-storey atria at Emily Carr University. (Photo by Ema Peter, courtesy Emily Carr University of Art + Design)

Through committing to build its operational mandate and governance structure around the principles of equity, inclusivity and diversity, the university aims to create communities and solutions that foster social justice and ecological sustainability. Emily Carr graduates embody trans-disciplinary, inclusive, and socially engaged art and design.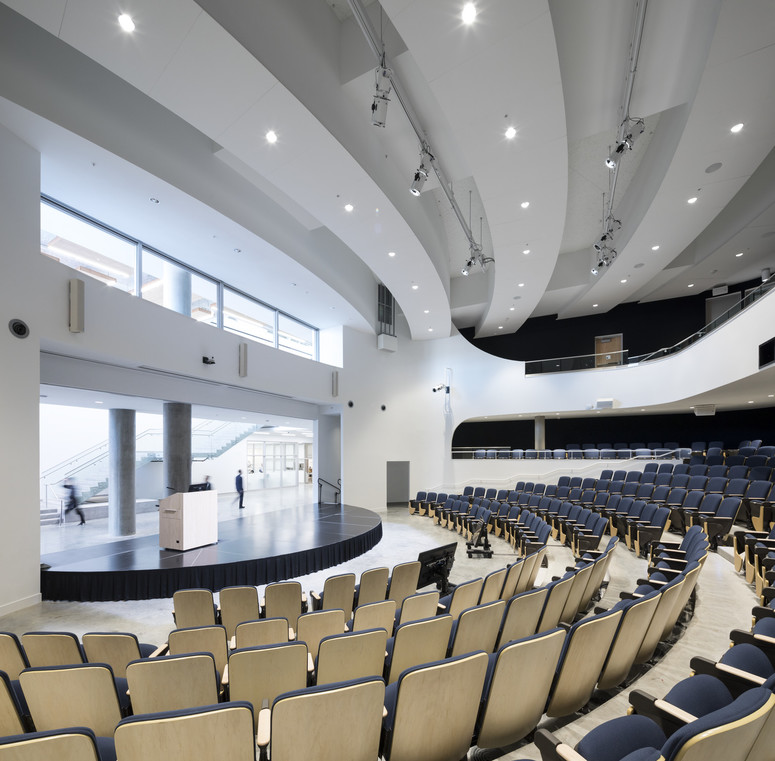 The Reliance Theatre is a primary seat of intellectual exploration and critical dialogue at Emily Carr, hosting classes, artist's talks, all-university gatherings, celebrations, and screenings for film and animation. (Photo by Ema Peter, courtesy Emily Carr University of Art + Design)

One of the oldest post-secondary institutions in British Columbia, Emily Carr is also the only B.C. university dedicated solely to professional education and learning in art, media and design, and one of only four in Canada.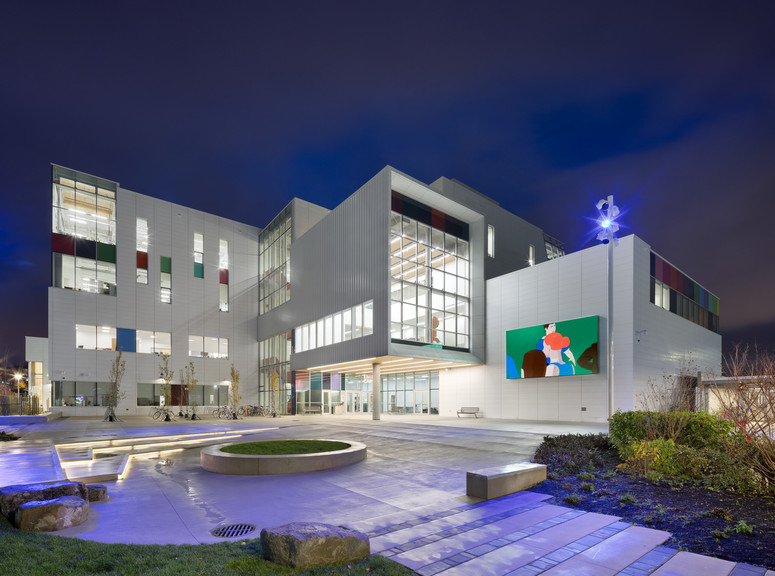 The Wilson Arts Plaza features a large digital screen and permanent seating to bring performance and display outdoors. (Photo by Ema Peter, courtesy Emily Carr University of Art + Design)

The will take place in the university's two-year-old purpose-built campus, home to Emily Carr's rich community of pioneering research labs and studios, including the Health Design Lab, Living Labs and the Shumka Centre for Creative Entrepreneurship, Material Matters, Basically Good Media Lab, the Studio for Extensive Aesthetics, Studio for Critical Making and Canada's only DESIS Lab.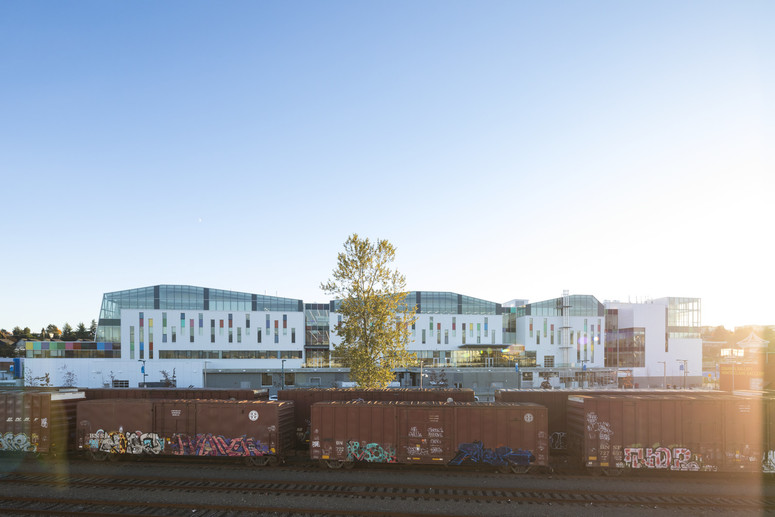 The northern exposure of Emily Carr University's bespoke campus building, a design helmed by project architect and Diamond Schmitt Vancouver studio lead Ana Maria Llanos. The colours embedded within the white facade reflect the palette used by iconic Canadian painter and university namesake Emily Carr. (Photo by Ema Peter, courtesy Emily Carr University of Art + Design)
Current and former faculty members — including such iconic Canadian creators as Landon MacKenzie, Randy Lee Cutler, Gordon Smith and Ian Wallace — continue to help build the university's reputation as an institutional leader in the support of creative communities. Distinguished alumni such as Angela Grossmann, Brian Jungen, Ronald Thom, Douglas Coupland, Stan Douglas and Geoffrey Farmer have helped burnish that reputation, proving their leadership as some of the most influential and innovative creators in their fields.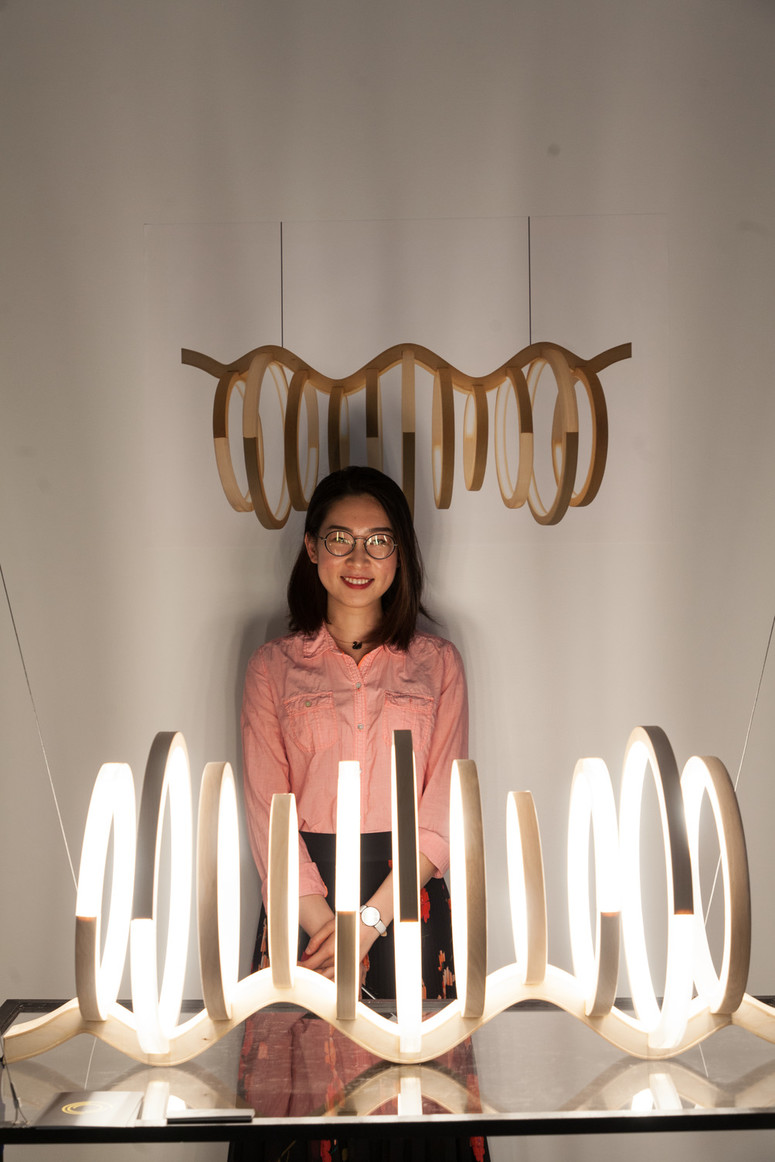 An Industrial Design student proudly display's her graduating work at Emily Carr University's year-end student exhibition. (Photo courtesy Emily Carr University of Art + Design)

ECU's goals are built around the understanding that it is through collaboration, accountability, transparency and dynamic interaction with industry and community partners that both the university and the community at large will benefit.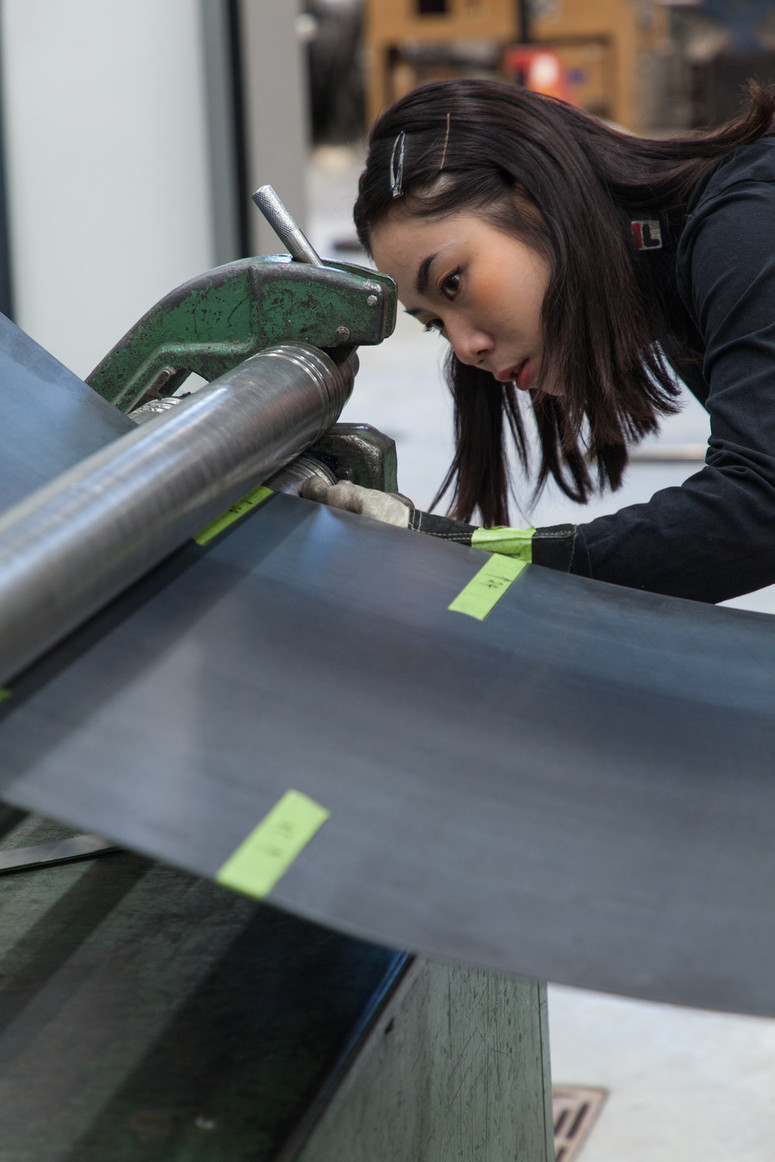 A Design student works in the metal fabrication shop. (Photo courtesy Emily Carr University of Art + Design)

ECU strives to create lasting value for culture, community and economy through the delivery of research that increases quality of life and education that provides an unparalleled platform for a life and a living that is ethical, inspired, instrumental and meaningful.

Initiatives geared toward systems-level change include the Decolonizing the Healthcare System through Cultural Connections project, which aims to improve healthcare practices and systems that have historically marginalised and harmed Indigenous individuals and communities. Designed by university leaders from ECU's Aboriginal Gathering Place and Health Design Lab, the program will work to use material art practice as a portal for dialogue toward dismantling and reconstructing health professionals' perspectives on Indigenous health.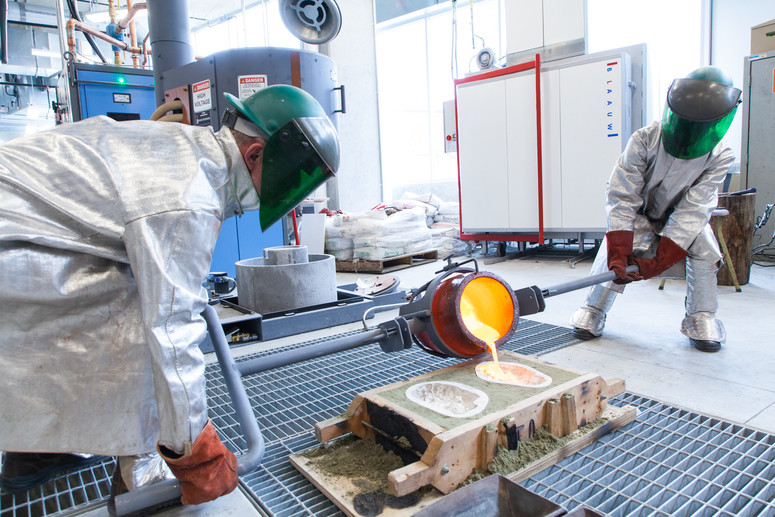 Students pour molten metal into a mold in one of Emily Carr's fabrication shops. (Photo courtesy Emily Carr University of Art + Design)

The Decolonizing Healthcare initiative advances the tradition of design projects focused on social innovation, including: the Health Design Lab's Shifting the Culture of Care, aimed at better understanding the perspectives of people living in care homes; the Mature Woman's Health Program, designed to help an underserved demographic improve agency over
advocating for their health needs and more effectively target their own care; and the Avenues of Change - Squamish project, which engages with families and stakeholders in the coastal city of Squamish to develop action strategies for improving childhood development in the area.

Meanwhile, the Indigenous Matriarchs 4 (IM4) research project — Canada's first Indigenous virtual reality lab — is focused on breaking the colonial model of digital storytelling, and building an Indigenous community of AR, VR and 360 creators. Led by Creative Director Loretta Todd, the Indigenous-first media project puts Indigenous creators at the forefront of the AR/VR and 360 industry, and provides them with opportunities to build their skills and participate in an emerging field on their own terms.

This environment of advocacy for interdisciplinarity and innovation in design and the arts provides an ideal backdrop for the ico-D 28 GA. The university welcomes ico-D members as they work to drive deeper public understanding and appreciation of the significant impact
creativity can have on the well-being of our society. The ico-D 28 General Assembly will be held 30 November 2019 in Vancouver (Canada).

LINKS

ico-D Member profile page for
ico-D Event page for ico-D 28 General Assembly
Official website for Emily Carr University of Art + Design