ico-D design education project launched in chengdu (china)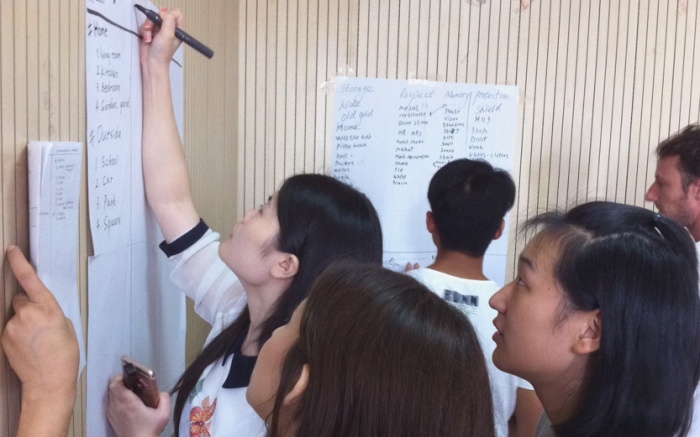 04.08.2016 News

Organized by ico-D and Sichuan Economic and Information Committee (SEIC), two ico-D educational Members, Chengdu University of Technology (China) and Shenkar College of Engineering, Design and Art (Israel) have launched a joint design project.
Ten students from the Industrial Design Department of Shenkar, accompanied by a senior lecturer, arrived in Chengdu last week where they are being hosted by the Industrial Design Department of CUT. For the next three weeks, the students, working in teams, will explore the concept of "home" and develop designs relevant to local Chengdu industries. Ico-D President David Grossman is taking an active part in the project.
This project will be a model for future joint projects between Chengdu schools and international schools, in different areas of design. Eventually, this model will be expanded to additional Chinese cities.
We have two reasons for focusing special efforts in China.
First of all, in view of China's enormous development – past and future – it is critical to support the development of the Chinese industrial design infrastructure. This means supporting Chinese designers, supporting Chinese design universities and perhaps most important, helping Chinese industry better understand how to best utilize design. ico-D – with its international community of designers and schools – has an important role to play.
But second, because Chinese industry has such an important role to play in international manufacturing, designers around the world must know more about China. Here too, ico-D has a role as we want to foster interaction between international designers and international design schools with their Chinese colleagues – for their mutual benefit.
Why Chengdu? Many international designers and schools take the more trodden path and focus on Beijing and Shanghai – or possibly Shenzhen and Guangzhou. At ico-D we have realized that as interesting as that might be, it provides only a limited view of China. We think that the really valuable story is far from the coastal cities. Today's important developments are in places like Chengdu – where there is a greater need for developing the local design industry infrastructure.
Furthermore, we realize that the enormous internal market of China, and the millions of new Chinese consumers, are the keys to the future economy – Chinese and international. No one yet knows what these consumers will require. We suspect that they will want more than simple Western luxury goods. They will surely require new products, rooted in local heritage and in tune with current needs. Chengdu is an excellent laboratory to discover what these new consumers want. We have to develop unique products for them.
We will be reporting on the results of the joint project — a pilot for future projects— at the Pasadena Platform Meetings in coming weeks.
Recognising the value of such a format of exchanges between our educational Members, ico-D will examine how we can expand this formula to fit the requirements of our Members in different regions of the world. We invite expressions of interest from our Members.