YOUNG PACKAGE DESIGN COMPETITION 2004 ANNOUNCES RESULTS AND EXHIBITION DATES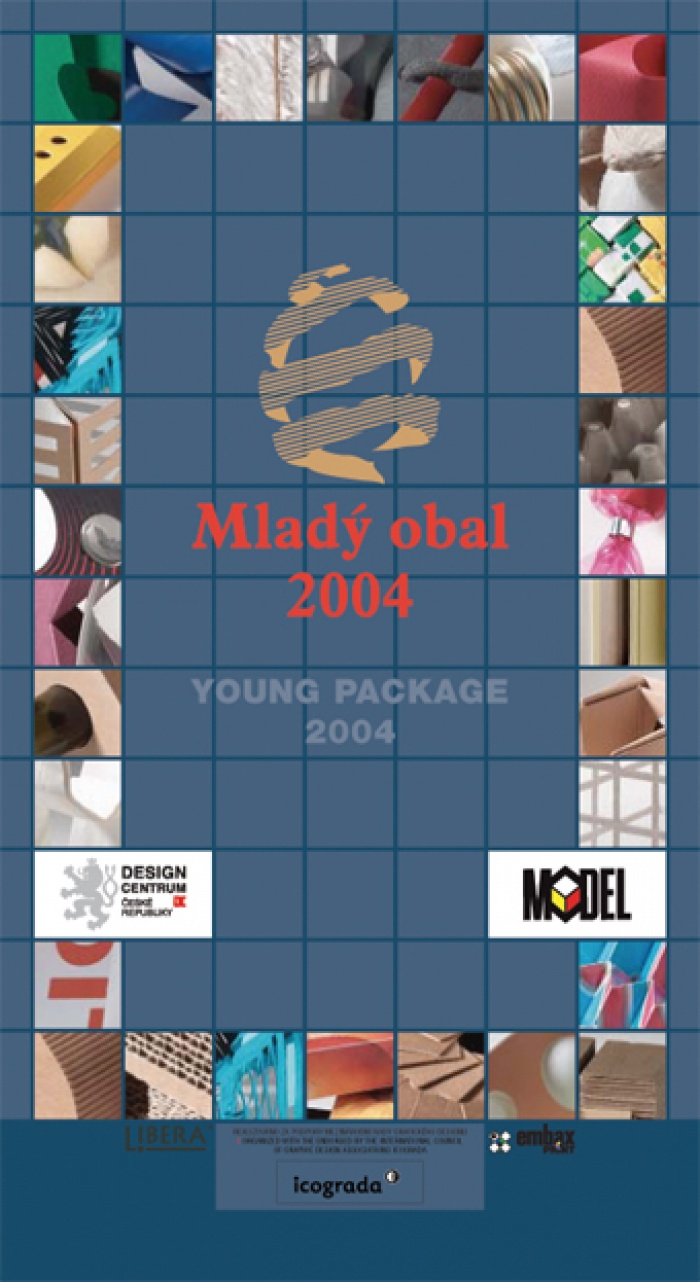 07.07.2004 News
Brussels (Belgium)
- Organisers of this year's Young Package Design Competition are pleased to announce a successful competition, having received higher quality works from previous years and the greatest number of works to date. Promoting innovative package designs by students and young designers, the competition received 370 entries from 341 participants in 12 countries. The event is endorsed by Icograda* and is organised by Design Centre of the Czech Republic and Model Obaly, a.s. The exhibition of the Young Package Design Competition 2004 will be held in the Design Centre Gallery, Prague, 15 July to 30 September 2004.
Director of the Design Centrum, Karel Kobosil: "This year's competition once again brought many significant shifts: a higher number of participants, further countries, new and exotic to us and winning numerous awards with ease, a great leap in creativity, an improving quality of design documentation, the realistic yet poetic nature of many works..."
Works were evaluated based on creativity, originality in shape and novelty, structural inventiveness, practicality and general presentation. The awards included cash prizes and study visits specialising in package design. Winners in the competition categories were as follows:
1. College and university students (136 works by 23 designers)
1st place: Untitled, Yamada Sakiko, Medicine Hat College, Canada
2nd place: Perfume package, Suhyoung Lee, Hanyang University, South Korea
3rd place: Sugar container, Rafal Pieszko and Liliana Krzycka, Silesian University of Technology, Faculty of Architecture, Poland
3rd place: Wine bottle package, Patrik Caprnka, Slovak Technical University, Bratislava, Slovakia
2. Secondary school students (207 works by 196 designers)
1st place: Two for Two, Jacek Szymanski, Arts and Design College in Lodz, Poland
2nd place: Paper bowl, Anar Davaasambuu, School of Applied Arts and Crafts, Czech Republic
3rd place: of the Union of Visual Artists, Chess pieces, Vladimir Babjak and Monika Kozubova, School of Applied Arts, Slovakia
3. Designers under age 30 (27 works by 22 designers)
1st place: was not awarded
2nd place: Postcard, Spitshuis Lidewij, Netherlands
3rd place: Light, Jiri Oubelicky, Czech Republic
Special Award of the Director of Design Centre of the Czech Republic:
Jewelry case, Robert Fulek, Academy of Fine Arts, Bratislava, Slovakia
Special Award of the Jury:
Imago, Katerina Kobzova, University of Ostrava, Czech Republic
Special Award of the Jury Chairman:
Shopping bag construction, Ryszard Poniedzialek, Academy of Fine Arts, Krakow, Faculty of Industrial Design, Poland
---
For further information please contact:
Design Centrum, Czech Republic
Radnicka 2, 602 00 Brno
T: +420 542 211 423, +420 542 214 125
F: +420 542 210 432
E:
design@designcentrum.cz
W:
www.designcentrum.cz
*Icograda endorsement is a guarantee that the design event complies with approved international guidelines.