Indus Valley School of Art and Architecture announces new Postgraduate diploma programmes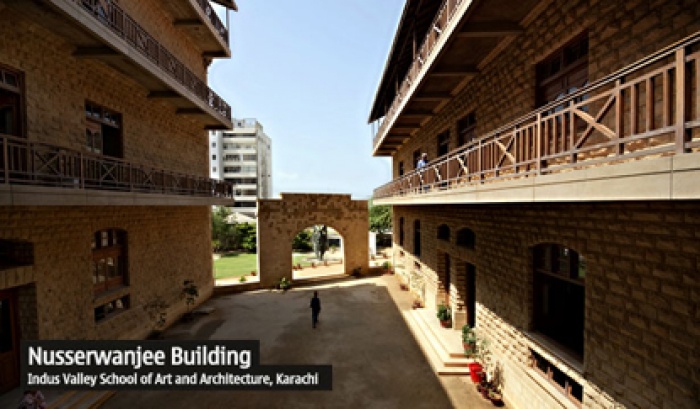 25.05.2010 News
Karachi (Pakistan)
- As postgraduate education is an expanding area of further education in Pakistan, the newly joining Icograda Education Member (IVS) proudly announces the addition of a Postgraduate Diploma (PGD Programme) in Photography, a PGD in Film and Television and a PGD in Apparel Design.
Alongside the PGD Programme in Textile Design that is currently offered, these PGD Programmes are being offered by the Department of Communication Design and Textile Design respectively. With the establishment of some of the first Post-Graduate Diploma Programmes in these particular fields, IVS continues to play a pivotal role in the expansion of education in Pakistan.
Considering that embarking on a postgraduate course is a huge commitment and that students are coming from diverse professional and undergraduate experiences, IVS's ethos is to provide students with a high quality education experience that blends practice, theory and research, focusing on equipping students with the skills, knowledge and portfolios to help advance their careers. Postgraduate Diploma courses at the Indus Valley School of Art and Architecture provide an opportunity for students to study a subject in depth and develop specialist knowledge and skills. The courses are designed both for recent graduates who wish to progress to more advanced studies or for people who have been working for a number of years who may wish to gain a formal qualification.
Postgraduate students will join a community of highly talented and motivated individuals from all over Pakistan at the Indus Valley campus. The Faculty for the PGD programme comprises of committed academicians and renowned professionals from within the various fields. The PGD Programme is a testament to the Indus Valley School of Art and Architecture's continued role as an institute of excellence, providing professionals with quality education, imparting strong problem solving skills, a wealth of indigenous and international knowledge in conjunction with integral professional ethics and expertise.
The deadline to submit the application form for these programmes has been extended till 31 May 2010.
Find our more about each programme
on the IVS website.
---
For more information, please contact:
Indus Valley School of Art & Architecture
ST-33, Block-2, Scheme-5, Clifton
Karachi
Pakistan
T: +92 21 586 1039-40 & 583 8018-19
F: +92 21 586 1048
E:
info@indusvalley.edu.pk
W:
www.indusvalley.edu.pk
About Indus Valley School of Art and Architecture
The Indus Valley School of Art and Architecture (IVS) was founded in 1990 and is now a registered not-for-profit, non-commercial institution. In June 1994, it became the fourth degree-awarding status private institution of higher learning in Pakistan. The four-year academic programme in Fine Art and Design and the five-year academic programme in Architecture began in September 1990. Currently each department functions in close collaboration with others in order to develop an awareness of the essence of the visual arts, both traditional and contemporary.