ION ANNOUNCES ONE GOOD IDEA™ $25,000 CONTEST WINNER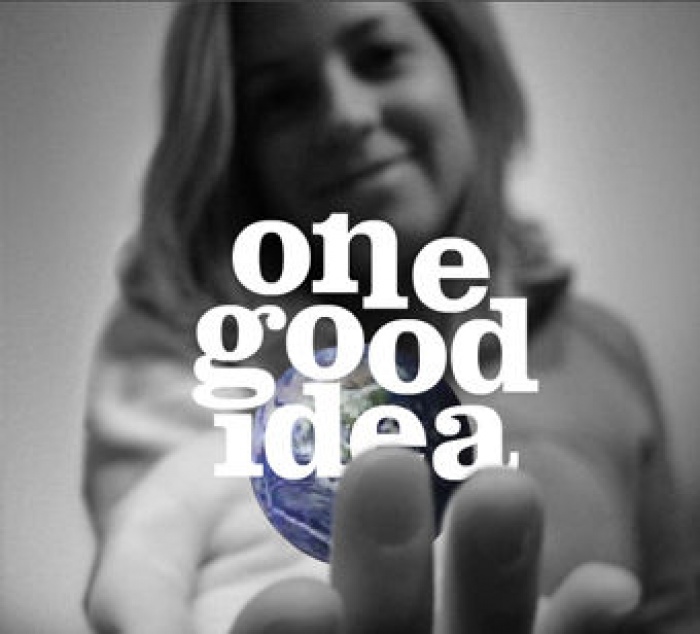 02.06.2007 News
Vancouver (Canada)
- Ion Branding + Design, a Vancouver-based design studio, announced the winner of the One Good Idea™ - $25,000 Sustainable Ideas Contest.
The Sustainability Solutions Group Workers Cooperative (SSG) based in Montreal will receive CAD $25,000 worth of strategy and creative services to develop their One Good Idea™. Ion will begin working with the contest winner 4 June to develop a campaign strategy and promotional package.
SSG Director Geneva Guerin is thrilled, she said "we been developing an idea for a climate change initiative for a while now, but have been a bit stalled in launching it." She added that "as though someone waved a magic wand, the One Good Idea™ contest fell into our laps, and our proposal was selected. We very much look forward to collaborating with Ion on this project."
SSG s great idea will engage the public with a new mantra for the sustainability movement. The campaign will revolutionise how citizens think about their greenhouse gas emissions in a way that inspires and motivates them to take action.
Ion assembled a panel of distinguished judges to select the proposal with the most merit - Dr. Freda Pagani, Founder and Past Director of UBC Sustainability Office; Dean McNeill, MGDC, National President of the Society of Graphic Designers of Canada; and Michael Mucha, Director of Public Works for the City of Olympia, WA. All proposals were required to be submitted in PDF format, and the judges reviewed proposals and 'met' online through the help of collaborative software. Dean McNeill described the SSG s proposal as "topical, simple and potentially a rallying call for generations to come." Mr. McNeill believes that "SSG s idea has the vision and power to potentially affect a dramatic change in the consciousness of millions towards improving our world." He also added that "the detail and thought provided stood out amongst the many fine submissions, and seems a perfect fit for the creative talents of the Ion team."
Dr. Pagani was also pleasantly surprised by the quality of the ideas the contest has generated, she added "there were several entries that had the potential to become significant change agents, but I believe the SSG s proposal has the most potential to create real change."
David Coates, FGDC, Ion Branding + Design Partner says "We are really excited that SSG's proposal was chosen by the judges because not only is their idea strong, but there is already synergy between some of our existing clients and their affiliates. We eagerly anticipate working with SSG to develop their idea and bring it to market. I would also like to thank all the One Good Idea™ proponents for their sustainable concepts and submissions, and encourage them to submit again next year."
For more information about the contest visit
onegoodidea.ca
.
---
For further information please contact:
Shawn Bouchard
Ion Branding + Design
T: +604 682 6787 x12
E:
shawn@iondesign.ca

ABOUT ION DESIGN
Founded in 1988, Ion Branding + Design is a Vancouver-based multidisciplinary graphic design studio that develops design and strategic solutions for local, national and international clients. For more information on Ion Design, please visit www.iondesign.ca.