JAGDA presents 'Handkerchiefs for Tohoku Children' exhibition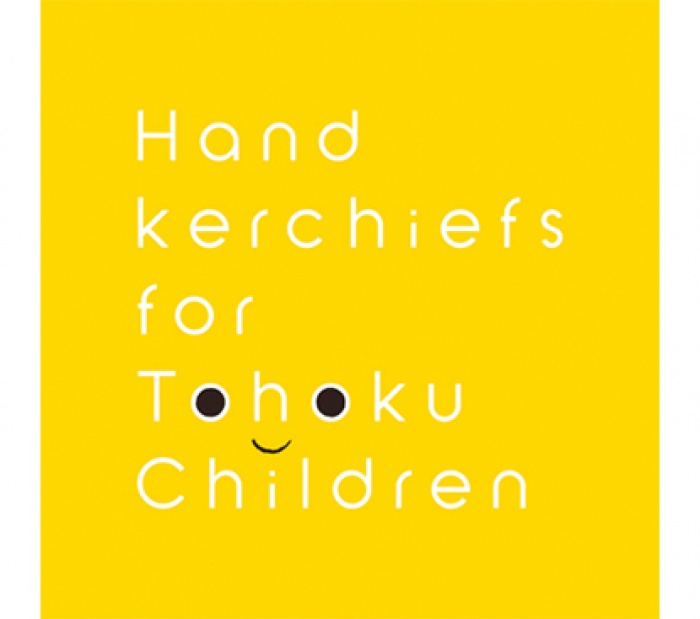 16.10.2011 News
Tokyo (Japan) - The Japan Graphic Designers Association (JAGDA) will hold the largest creative charity project in Japan - 'Handkerchiefs for Tohoku Children' - presenting gifts of handkerchiefs to children affected by the Great East Japan Earthquake. The handkerchief designs in the travelling exhibition, created by JAGDA members from all over Japan, will also be on sale. For each purchased handkerchief, one with the same design will be presented to a child in the affected area, in the hopes of bringing some joy.
The inaugural exhibition will be held at the Taipei World Design Expo taking place in Taipei, Taiwan (Chinese Taipei) along with a presentation for the world's designers intended as an expression of thanks for the reconstruction support Japan has received. Exhibition and sales will begin simultaneously in Japan with the exhibition held across Japan through the end of the year.
The gift handkerchiefs will be produced following the exhibition and distributed next spring in time for the new school year. The square, cotton handkerchiefs (450mm×450mm) feature the work of 586 graphic designers.
See the announcement on the JAGDA website for more details.
Exhibition tour
Osaka, 9-31 October at BREEZE BREEZE
'Creative Expo 2011 autumn'-related event
Taipei, 22-30 October at Taipei World Trade Center Nangang Exhibition Hall Invited exhibitor at 2011 IDA Congress Taipei
Sapporo, 22-30 October at 4pla Hall Held during 'Sapporo Design Week 2011'
Sapporo, 2-6 November Hokusho University Northern Regions Academic Information Center (PORTO) 1F Gallery A
Nagoya, 16-27 November at International Design Center Nagoya Design Gallery
Tokyo, 18-25 November at Tokyo Midtown Design Hub
Nagaoka, 19-27 November at The Niigata Prefectural Museum of Modern Art Gallery
Sendai, 16-18 December at Sendai Media Theque
Held during "The 12th Design Grand-prix TOHOKU"
---
About JAGDA
The Japan Graphic Designers Association Inc. is an organisation of professional graphic designers active throughout Japan and abroad. Since its establishment in 1978, JAGDA has continuously aimed to promote the enhancement of graphic design and to contribute to the betterment of cultural life through graphic design. These goals are pursued through a broad range of activities which foster the exchange of knowledge and experience relating to graphic design, including exhibitions, symposiums and publications. JAGDA is also an active member of Icograda and takes an aggressive stance in promoting exchanges with design organisations worldwide.
jagda.org