MEXICAN DESIGNER ADDS PUBLISHING EXPERTISE TO ICOGRADA STUDENT WORKSHOP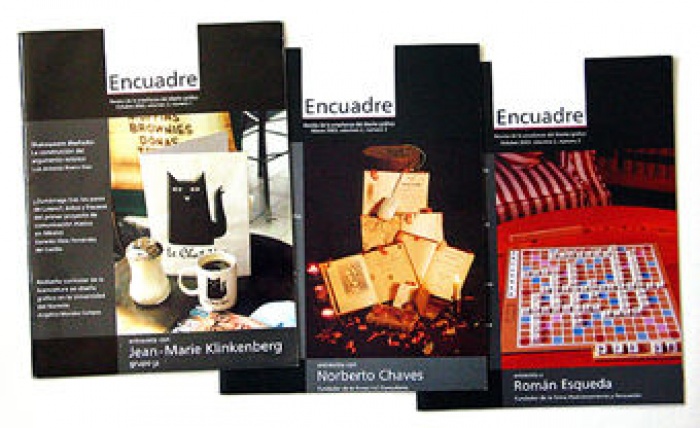 21.04.2004 News
Brussels (Belgium)
- Mexican designer, Gerardo Kloss, will be sharing his unique design perspectives as workshop leader at the Icograda Student Workshop in Sao Paulo, Brazil (23-26 April 2004). Since 1980, he has been Designer and Publisher, Copywriter, Advertising Analyst, Art Director, Scriptwriter, Photographer, and Radio and TV-Reporter. He has also been teaching design, publishing, copyright and writing for 16 years. Kloss joins student participants and other leaders from Brazil, India, Lebanon and South Africa, who will explore and document the different languages of Sao Paulo under the theme 'A lingua da cidade (The Language of the City).'
Gerardo Kloss was born in Mexico City in 1965. Kloss has a Master of Publishing at the Universidad de Guadalajara and has just been accepted in 2002 for Ph.D. in Semiology at the Universite du Quebec a Montreal, Canada. He has conducted courses and workshops for government agencies and private enterprises, as well as in numerous Universities throughout Mexico.
Kloss published some 20 specialised articles in Mexico and Spain, as well as photos, engravings and short stories. He has also published a textbook, <em>Entre el diseno y la edicion (Between Design and Publishing)</em>, which is used in a dozen schools in Mexico. From 1986 to 1990 headed a student magazine that was awarded a Student Publications prize in 1988 by the National Association of Communication Students. Since 2000, he has headed the Graphic Communication Design BA Programme in the Universidad Autonoma Metropolitana Xochimilco (UMAX) in Mexico. From 2001 to 2003 was the 5th President of Encuadre (Mexican Graphic Design Schools Association), where now remains as Treasurer, Publisher and Legal Representative.
---
About 'A lingua da cidade (The Language of the City)' Icograda Student Workshop
The Icograda Student Workshop will be held 23-26 April 2004 in Sao Paulo, Brazil. Under the theme 'A lingua da cidade (The Language of the City),' this workshop is a unique opportunity for graphic design students in Latin America to collaborate with students from countries around the world. The aim of this four-day workshop will be to explore, examine and record the different languages of Sao Paulo and express the identity of the city through visual communication.
Each city speaks and communicates at many levels:
The physical - the environment / the architecture
The mental - the activities: the business / the professions
The emotional - ways of living / social issues
The spiritual - the soul and heartbeat of the city
The tools to be used will include drawing, photography, video, collages, found objects and other means of visual documentation. The final concepts and ideas could include posters, alphabets, logotypes, symbols, in both 2 and 3 dimensions.
The students participating will be working in mixed groups, each with a workshop leader. Each group will decide on their interpretation of the language of Sao Paulo. Results will be exhibited during the design week.
---
For more information about Icograda Design Week in Sao Paulo, visit:
E:
secretariat@icograda.org
W:
http://www.saopaulo.icograda.org