Moscow International Biennale of Graphic Design announces Golden Bee 9 call for entries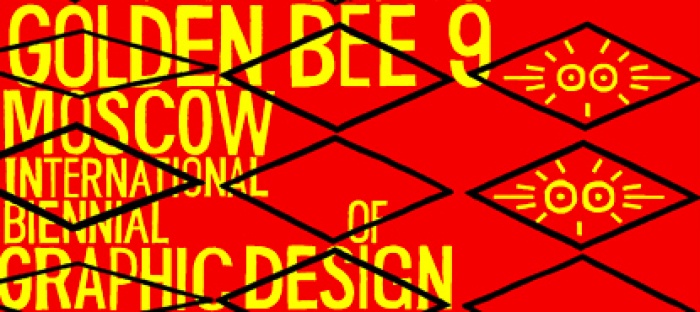 01.12.2009 News
Moscow (Russian Federation)
- Golden Bee - Moscow International Biennial of Graphic Design has announced the call for entries for the 2010 edition, endorsed by Icograda. Individuals and groups have until 15 April 2010 to submit their work for the competition.
Golden Bee, organised in part by Icograda Professional Member,
Academy of Graphic Design
, has collected the best world achievements in graphic design since 1992. This year's event invites an unlimited number of submissions without participation fee in the following entry categories:
(A) Poster
All themes, types and genres of poster design
(B) Graphic Design and Music
CD, DVD, flyers, stickers and any other collateral design relating to the music industry
(C) Graphic Design and Religion
Books, magazines, booklets and any other graphic design works for religion
(D) Graphic Design and New Media
Multimedia, television and interactive graphics, video, animation, screen installations and any other innovative new media graphic design works
(E) Special project 'All Gold of the World'
Posters awarded Grands Prix, Golden Awards and First Prizes in the key international contests between 2000 and 2010
On 2 September 2010, at the Golden Bee 9 Awards Ceremony, a Golden Bee Grand Prix, and Golden Bee Award Diplomas will be awarded for each category, as well as the Russian Academy of Fine Arts and Academy of Graphic Design Diplomas, Rodchenko Award, Golden BeeLoved Super Cup, IBCC Prize, etc.
The exhibition will be held at the Central House of Artists, from 25 August - 3 September 2010, coinciding with the International Jury Members Show, open lectures and other special projects and exhibitions taking place throughout August and September.
Find out more on the official event website:
www.goldenbee.org
---
For more information, please contact:
Russian State Library
T: +7 (495) 697 7756
Serge Serov
President of the Biennale
T: +7 (495) 611 5966
E:
serovserge@gmail.com
/
serov@dubki.ru