RGD launches new accessibility best practices handbook at DesignThinkers 2010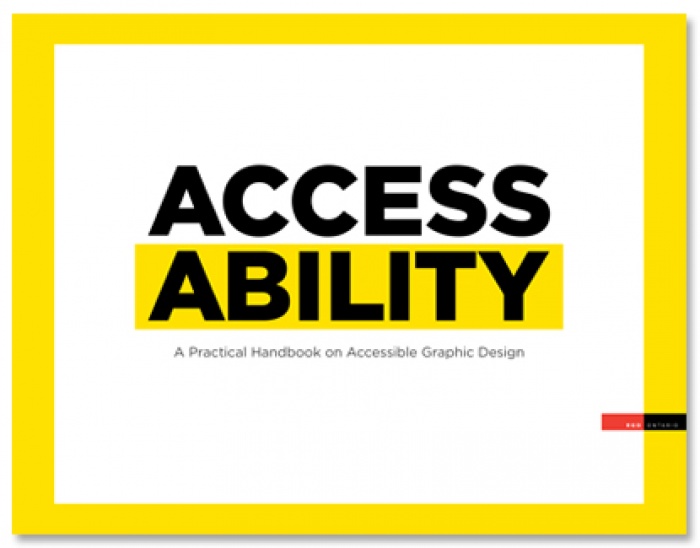 17.11.2010 News
Toronto (Ontario)
- With the support of the Government of Ontario, Canada, the (RGD) released its handbook on accessible graphic design at this year's
DesignThinkers
, held at the Metro Toronto Convention Centre.
Available in both printed and accessible pdf formats,
ACCESS ABILITY: A Practical Handbook on Accessible Graphic Design
is a free resource for anyone interested in designing communications that are more accessible and inclusive. It covers print, web and environmental design offering ideas on how to do better design - what factors to consider, what questions to ask, and where to find more information, rather than a prescribed set of rules. Also presented in each section are case studies contributed by R.G.D. Members. These include such accessibly-designed projects as a traveller's handbook for York Region Transit, CNIB's website and the signage and wayfinding for Toronto's Pearson Airport - Terminal 1.
RGD President, Lionel Gadoury R.G.D., explains, "Imagine your life cut off from the ability to access information. Professional graphic designers strive to make communications clear and compelling, turning ideas into interactions. Inclusivity is essential to effective design and through this program, RGD is helping designers as they work to make our world more navigable and easier to understand."
The printed version of
ACCESS ABILITY
was distributed at DesignThinkers, RGD's annual conference that took place on 11-12 November 2010. It will also be distributed to all RGD professional members and to post-secondary schools offering graphic design across Ontario. It is now available as a pdf on RGD's Access-Ability website at:
www.rgd-accessibledesign.com
---
For more information, please contact:
RGD
T: +1 888 274 3668
E:
christina@rgdontario.com
About RGD Ontario
RGD Ontario is the self-regulatory, professional body for graphic designers in Ontario. The association grants graphic designers who qualify the right to use the designations Registered Graphic Designer and R.G.D., a quality signal of standards of professional practice. The Association is a non-profit organization, with a mandate to serve the best interests of both the graphic design industry and the public in Canada. The association has approximately 2800 members.
www.rgdontario.com