2009 SEGD CONFERENCE + EXPO "BLURS THE BOUNDARIES" IN SAN DIEGO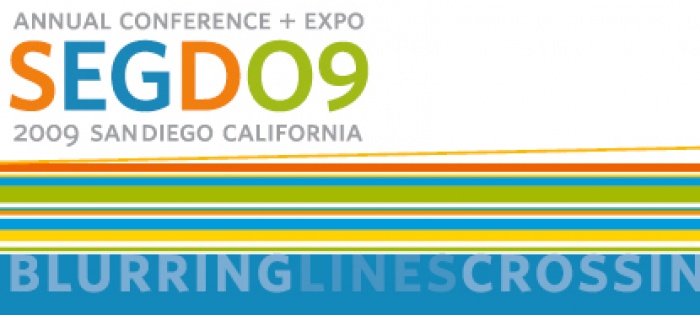 17.03.2009 News
Washington, DC (United States)
- The , a Promotional Member of Icograda, has announced its upcoming 2009 SEGD Conference + Expo. Taking place in San Diego, a city where cultures converge and where design, public art, branding, and placemaking blend in a gorgeous setting, this annual event will run from 27-30 May 2009.
"Blurring Lines, Crossing Borders, Ignoring Boundaries," is the theme for the 2009 SEGD Conference + Expo, the only international conference focused on communications in the built environment.
It's a fitting theme not only for San Diego, but for the environmental graphic design community and design in general, says Amy Owen, 2009 conference chair, SEGD director, and Gensler senior associate.
"Design is increasingly global, pan-disciplinary, multi-media, and amorphous, defying all of the traditional boundaries," she explains. "Where does architecture stop and graphic communication begin? What's the difference between exhibition design and retail store design? How will new media affect design in the built environment?"
The 2009 program celebrates the dynamic, category-defying state of design today with an engaging schedule of presentations, panels, social events, and SEGD's signature Workshops on Wheels that allow busy professionals to get out in the world and experience design projects first hand.
Program headliners include design journalist Carl Alviani (coroflot.com and Core77); Eric LaBrecque, whose firm Applied Storytelling developed Detroit's new "D-Brand"; Patricia Mooradian, president of The Henry Ford, who will focus on innovation; and Moira Gemmill, director of projects, design, and estate for London's venerable-but-daring Victoria & Albert Museum. Other speakers include industrial designer Stuart Karten on ModeMapping; SmashLAB founder Eric Karjaluoto on social media; Luis Fitch of Uno on designing for the Hispanic market; curator and researcher Matthias Hank Haeusler on dynamic environments; and Craig Hanna of Thinkwell on creating compelling stories and environments.
The conference will also focus a series of presentations on the current economic climate, including a leadership panel called "Surviving in a Tough Economy: Rules for the New Terrain." Other sessions will focus on business and marketing strategies and best practices during a down economy.
"We're in a very challenging economic time, and we realise our conference needs to provide real-world strategies for dealing with it," says Owen. In addition to the programming, conference organisers streamlined workshops, tours, and events to minimize costs.
"We recognise that it takes a substantial investment to attend a professional conference, and we've spent a lot of time looking at ways to cut costs and making sure that our conference delivers an excellent value," says Nazie Dana, SEGD's director of conference and meetings. All-inclusive conference registration fees are lower than last year's, and SEGD is offering other incentives including a 15% early-bird rate and a free third night at the conference hotel with two paid nights.
For attendee and exhibitor information or to register online, visit SEGD's 2009 conference website:
www.blurring-lines.com
---
For more information, please contact:
Ann Makowski
Society for Environmental Graphic Design
T: +1 202 638 5555
F: +1 202 638 0891
E:
ann@segd.org
W:
www.segd.org
About SEGD
Founded in 1973, the Society for Environmental Graphic Design is the global community of people working at the intersection of communication design and the built environment. Through educational programs, research, and publications, SEGD's mission is to increase awareness of the environmental graphic design community, promote the importance of the discipline in establishing place, and continue to refine standards of practice for the field.