2013 Adobe® Design Achievement Awards finalists announced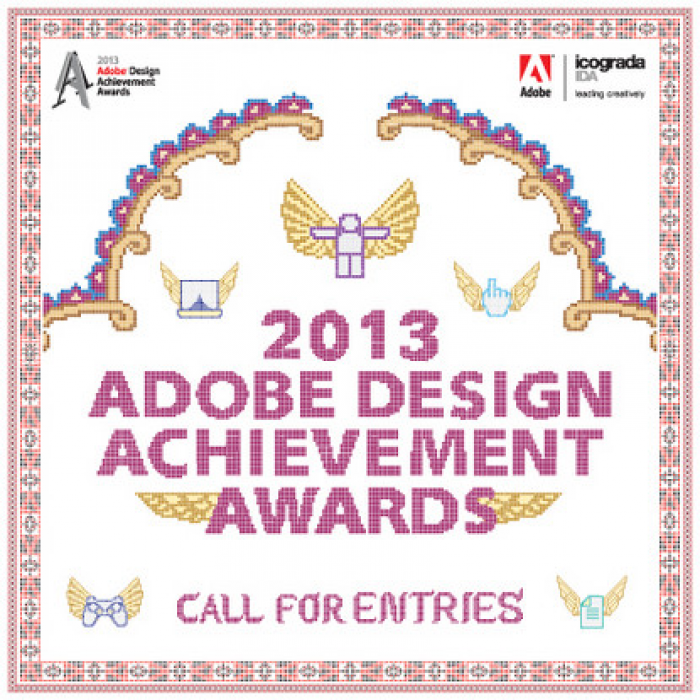 22.09.2013 News
Montréal (Canada) - Icograda and the Adobe® Design Achievement Awards are very pleased to announce that the names of the 2013 ADAA Finalists have been released. From the 3752 submissions, 813 students were selected to move on as semifinalists. Following a successful round of judging in San Jose, 30 students from the 12 categories were chosen as this year's finalists. To find out more, download the complete list of finalists.
Judging in San Jose, California
The 2013 ADAA jury members met at the Adobe headquarters in San Jose from 26-28 August 2013 to judge semifinal artwork. Our dedicated jury meticulously reviewed the many outstanding entries and after making some very difficult choices, settled on this year's finalists and honourable mentions in each of the 12 categories. To take a look the judging process please visit our gallery.
Category Judges
Harry Pearce, Partner, Pentagram | UK
Lilit Hayrapetyan, Art director/designer/3d artist, Psyop | USA
Matias Corea, Co-founder and Chief of Design at Behance | USA
Mikael Kanfi, Partner and Chief Product Officer, Twist Image | Canada
Peter Højer, Head of Deign, DR Design | Denmark
Phoebe Glasfurd, Creative Director and Co-founder, Glasfurd&Walker | Canada
Mike Kus, Graphic Designer, Illustrator, Web & UI Designer | UK
Hsien-yin Ingrid Chou, Assistant Creative Director, MoMA | USA
Prizes
Icograda and Adobe® thank all 3752 contestants for their participation, and extend a congratulations to the Finalists. The winners from each category as well as the grand prize winners will be announced in November and will be awarded cash prizes, Adobe Software and a one-year mentorship facilitated through the Icograda network.
Find out more at: adaa.adobe.com
---
For inquiries, contact:
Elizabeth Carbonell
Project Manager
Icograda Secretariat
ecarbonell@icograda.org
About Adobe Systems Incorporated
Adobe is changing the world through digital experiences.
adobe.com
About Icograda
Icograda is the world body for professional communication design. Founded in 1963, Icograda promotes communication designers' vital role in society and commerce.
icograda.org