INDEX: | AIGA ASPEN DESIGN CHALLENGE FINALISTS CONVENE TO REFINE PROJECTS WITH BUSINESS AND DESIGN EXPERTS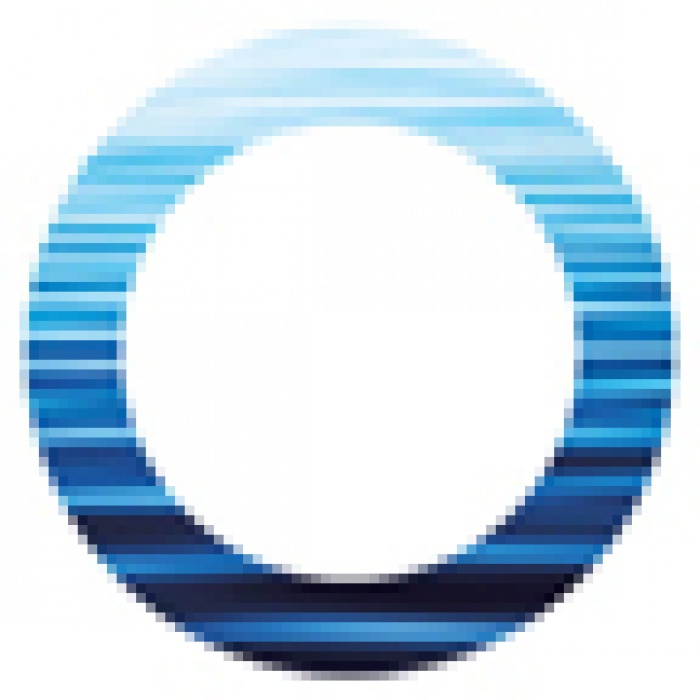 23.07.2009 News
New York (United States)
- Experts in design, branding, communications and business joined forces in Aspen last month to meet with seven teams of aspiring designers on a mission to solve the global water crisis. These young designers - 15 university students and recent graduates chosen from more than 450 entrants - are finalists in this year's INDEX: | AIGA Aspen Design Challenge, "Designing Water's Future."
Participants and advisors at the workshop in June 2009
In a three-day workshop held in Aspen, Colorado, the finalists met with design and business experts to refine their projects, strengthen the focus of their presentations and develop business plans. The experts included Deborah Adler, principal of Deborah Adler, LLC; Brian Collins, founder of COLLINS:; Gary M. Cook, managing director of Cook & Company; Chris Luebkeman, director for Global Foresight and Innovation at Arup; Fred Murrell, chair of design and interactive media at Rocky Mountain College of Art and Design and board member of Cumulus; Richard Grefé, executive director of AIGA; and , director of programming for INDEX:, and Icograda Secretary General.
Participants and advisors at the workshop in June 2009
AIGA, the professional association for design
, and INDEX:, a global nonprofit network for design, together issued an ambitious call to action in August 2008, asking the next generation of creative thinkers to develop solutions to the global water crisis in the first annual INDEX: | AIGA Aspen Design Challenge. The international contest challenges cross-disciplinary students to develop design solutions that encourage responsible water use, provide fresh water access to those in need and increase awareness about water conservation.
The June workshop in Aspen resulted in a rigorous, provocative critique of each proposal, helping teams to understand how to communicate their ideas and to develop them so that they would meet the expectations of prospective social funders. "AIGA's interest in the Challenge, from its inception, was to work with student teams to bring their ideas to life, helping students find partners to execute and distribute their projects," noted Richard Grefé.
"For INDEX:, the objective has also been to raise the bar of student competitions," added Lise Vejse Klint. "We wanted to take the students through a process that would ensure they had a chance to actually make their project 'go live,' thus making a true difference."
The student teams are now hard at work refining a three-sentence "elevator pitch," a five-minute visual presentation of the design concept and a three-minute business plan presentation, all to be reviewed by the panel of advisors once more before moving on to the next round of the Challenge.
AIGA and INDEX: have arranged for the teams to meet next with social entrepreneurs, business leaders and foundations in Copenhagen from August 25–28, 2009, for a collaborative workshop in connection with the INDEX: Award 2009. During this workshop, the students will present their projects to venture capitalists and foundations in search of sustainable economic and logistical support.
On 28 August 2009, one team will be awarded the INDEX: | AIGA Aspen Design Challenge Prize, a $10,000 grant to be put towards implementation of the winning project. And in December 2009, a selection of projects will be presented to participants of the World Summit on Climate Change in Copenhagen.
"Working with this eclectic and brilliant team of peers and professionals has given me renewed confidence not only in my own project, Rethink Your Green, but in design that has the ability to make a substantial difference in our world's deepest problems," said finalist Michelle Park, a student at CalArts.
"I am truly grateful for this opportunity," said finalist Jo Szczepanska of , Australia, and the project VeggiePatch. "The Aspen Design Challenge is not only a chance for my project to be implemented but a chance for me to become a confident, young designer, who can push for change locally and globally."
Learn more about the finalist projects Every Drop Counts, FLUID, Rescue Bottle, Rethink Your Green, Save the River Jadro, VeggiePatch, and Vhembe Filter at
www.aspendesignchallenge.org
.
---
For further information, please contact:
Jennifer Bender
Manager, communications and marketing
AIGA | the professional association for design
T: +1 212 807 1990
F: +1 212 807 1799
W:
www.aiga.org
About the INDEX: | AIGA Aspen Design Challenge
The Aspen Design Challenge is a joint project developed by AIGA and INDEX: with the purpose of engaging the millennial generation in solving an emerging set of global issues. The idea for "Designing Water's Future" grew out of discussions at the World Economic Forum in Davos, Switzerland, led by Brian Collins, chairman of Collins:, New York-based communications and design firm, and journalist J. Carl Ganter, co-founder of Circle of Blue, the international network of leading journalists, scientists and communications designers that reports the global fresh water crisis.
www.aspendesignchallenge.org
About "Designing Water's Future" Partners
INDEX: is a nonprofit organization based in Copenhagen that focuses on design to improve life worldwide. INDEX: works through a global network to ensure access to the best knowledge on design and the cutting edge of contemporary thinking. The network consists of designers, businesses, organizations and design institutions that collaborate in disseminating and applying the latest knowledge in the field of "Design to Improve Life."
www.indexaward.dk
Circle of Blue is the international network of leading journalists, scientists and communications designers that reports and presents the information necessary to respond to the global freshwater crisis. Circle of Blue is a member of the Clinton Global Initiative and is a nonprofit affiliate of the internationally recognized water, climate and policy think tank, the Pacific Institute. Circle of Blue also publishes WaterNews, the daily go-to source for global water news and data.
www.circleofblue.org
COLLINS: is an innovation-led communication and design firm dedicated to inventing branded experiences and digital interactions that shape both companies and people for the better.
www.COLLINS1.com
About AIGA
A Professional Member of Icograda, , is the premier place for design - to discover it, discuss it, understand it, appreciate it, be inspired by it.
AIGA's mission is to advance designing as a professional craft, strategic tool and vital cultural force. AIGA stimulates thinking about design through journals, conferences, competitions and exhibitions; demonstrates the value of design to business, the public and government officials; and empowers the success of designers at each stage of their careers by providing invaluable educational and social resources.
Founded in 1914, AIGA remains the oldest and largest professional membership organization for design. AIGA now represents more than 22,000 design professionals, educators and students through national activities and local programs developed by 64 chapters and 240 student groups. AIGA is a nonprofit, 501(c)(3) educational institution.