Iridescent Volume 2: Issue 4 Launched online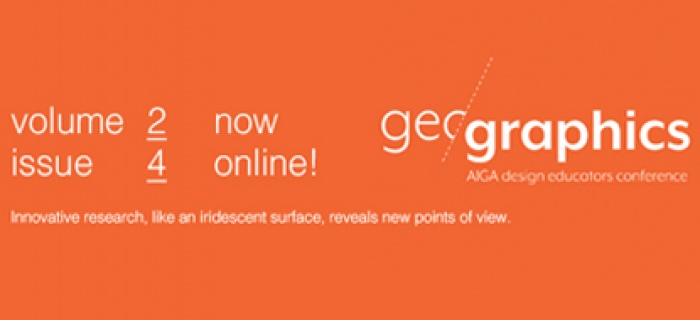 12.02.2014 News

Montreal (Canada) - Iridescent: Icograda Journal of Design Research publishes Volume 2 Issue 4 online. In partnership with the AIGA Geographics: Design, Education and the Transnational Terrain conference that took place at the University of Hawai'i at Manoa in December of 2012, this Issue presents cutting-edge research on design and design education through the transnational lens.

The conference Co-Chairs and Iridescent Guest Editors, Anne Bush and Stuart McKee note that "Transnational rather than international, [borders] are relational and dynamic spaces that resist the familiar identifications and investments that are defined exclusively through nationality." The papers that comprise Issue 4, seek to examine design and design education "[...] through a process that positioned collaboration and integration against constraints of opposition."

To read Issue 4 and Bush and McKee's full Editorial, visit the online journal.


---
For more information please contact:
Jovana Milovic
Project Manager
455 Saint Antoine Ouest, SS10
Montreal, Quebec
H2Z 1J1 Canada
T +1 514 448 4949 x230
F +1 514 448 4948
E
About Iridescent
Iridescent: Icograda Journal of Design Research is an online journal established to advance Icograda's strategic aim to support the development of design education (theory, practice, and research).
iridescent.icograda.org