Meet the 2017-2019 ico-D Executive Board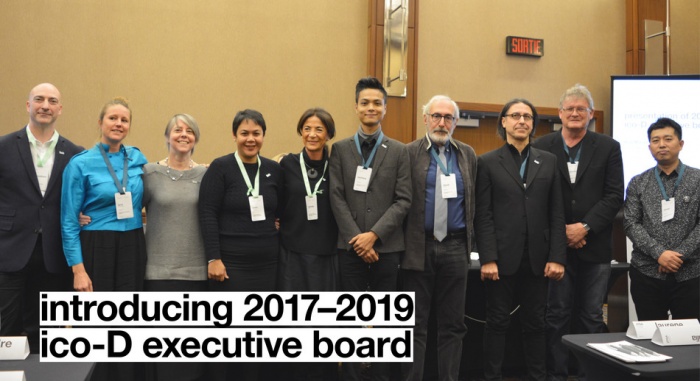 02.11.2017 News
On 16 October 2017 at 27GA Montréal, candidates for the 2017-2019 Executive Board presented their vision to attendees—49 Members from 18 countries. ico-D Members voted in the following individuals:

Zachary Haris Ong Malaysia
President
David Grossman Israel
Past President
Johnathon Strebly Canada
President Elect
Trya von Zweigberk Sweden
Secretary General
Rebecca Blake United States
Treasurer
Cihangir Istek Turkey
Vice President
Desmond Laubscher South Africa
Vice President
Zinnia Nizar Indonesia
Vice President

Daniela Piscitelli Italy
Vice President
Ziyuan Wang China
Vice President

ico-D's Executive Board consists of individuals and experts from various design fields who are duly nominated and elected by ico-D Member organisations at the biennal ico-D General Assembly. Executive Board candidates are representatives of ico-D Member organisations.

Read more about each Board Member, their vision and bio for the upcoming terms .