Posters Selected From the Icograda Archive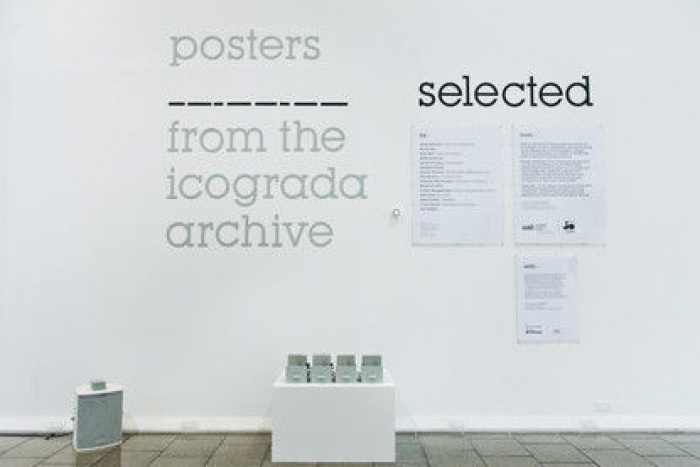 04.09.2013 News
London (United Kingdom)
- 45 Posters selected from the Icograda (International Council of Communication Design) Archive by 15 contemporary designers have gone on display to the public at the London College of Communication, University of the Arts London, from 31 August - 13 September 2013.
The opening of the Exhibition was attended by over 200 people, including John Walters (Editor of EYE), Teal Triggs (Editor of Iridescent), Brian Webb (Creative Director of Webb and Webb) and members of the Icograda Executive Board.
Half a Century of Poster Design // What the Poster Means to Today's Designers
50 years since its formation in London, in 1963, Icograda returns to the place of its birth to celebrate half a century serving the worldwide communication design community as its professional body.
'Posters Selected from the Icograda Archive' at London College of Communication, (itself celebrating 50 years at the Elephant and Castle site), seeks to explore the relationship contemporary design and illustration has with its illustrious past – in particular, the role of the poster.
Visitors can admire 45 memorable posters from the collection selected by today's leading design practitioners, explore the rationale behind each designer's choices and consider how the process of choosing from 2000 posters in the University of Brighton Design Archives shaped their views about the power of the poster today.
Exhibition Details
London College of Communication, Elephant & Castle, SE1 6SB
Open Saturday 31 August – Friday 13 September 2013
10-5pm weekdays / 11am – 4pm Saturdays (closed Sundays)
For further information and images please contact
Luke Whitehead, Publicity & Social Media Coordinator,
London College of Communication
Accompanying Booklet
For further information about the Icograda Archives, the selection process, each designer's rationale for their choices, and more quotes from them
download the accompanying booklet
for the exhibition.
---
About the Icograda Archive
Transferred to the
University of Brighton Design Archives
in 2003, the Icograda Archive joined an internationally significant resource available to all for use in research. Comprising the papers of single designers, institutions and international design organisations, this rich archival mix includes all kinds of material – original artwork, photography, personal correspondence, administrative records, plans, book collections, audio-visual materials, publications, reports, journals and, of course, posters.