Teal Triggs appointed as new supervising editor of Iridescent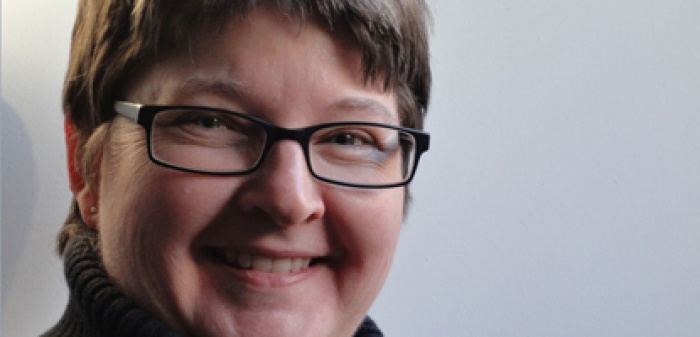 22.11.2011 News
Montreal (Canada) - Iridescent: Icograda Journal of Design Research has appointed Teal Triggs as Supervising Editor. Teal will serve for the 2011-2013 term, overseeing the journal's activities and aligning it with international research standards. The beginning of her mandate coincides with Iridescent being included in the Excellence in Research for Australia 2012 journal list.
"As we face new social, political, and economic challenges, the role of design and design research becomes increasingly important." Teal Triggs continued to explain that "Iridescent must play a key role in providing a space where we can explore, interrogate and critically engage with design research right across our international community. I find this an exciting opportunity and look forward to working with colleagues in helping to shape an emerging design discourse."
Teal Triggs currently serves as Professor of Graphic Design, Director of Information Environments (IE) and Course Director for MA Design Writing Criticism, London College of Communication, University of the Arts London. As a graphic design historian, critic and educator she has authored and edited a number of books in the field and her writings have appeared in numerous international design publications. She is also co-editor of the academic interdisciplinary journal Visual Communication (Sage) and a Fellow of the International Society of Typographic Designers. Her research focusses primarily on design pedagogy, self-publishing, and feminism with recent work extending into a number of community-based learning projects. She has also been involved in leading a number of interdisciplinary research teams in developing methods that combine social science and design-led solutions.
Before being appointed as Supervising Editor, Teal had been invited to serve as Guest Editor to the journal. She had nominated the following themes.
Communication Design and Public Spaces
Facing the Future: Postgraduate Research in Communication Design
The next call for submissions will be announced online through both the Iridescent and Icograda websites.
---
For more information, please contact:
Diala Lada
Icograda Secretariat
455 Saint Antoine Ouest, SS10
Montreal, Quebec
H2Z 1J1 Canada
T +1 514 448 4949 x230
F +1 514 448 4948
E iridescent@icograda.org
W iridescent.icograda.org
About Iridescent
Iridescent: Icograda Journal of Design Research is an online journal established to advance Icograda's strategic aim to support the development of design education (theory, practice, and research). This peer-reviewed publication invites researchers and scholars worldwide to submit innovative design research in any of the six official language of the United Nations.
iridescent.icograda.org