TYPO.GRAPHIC.BEIRUT 05 CONFERENCE: CALL FOR PAPERS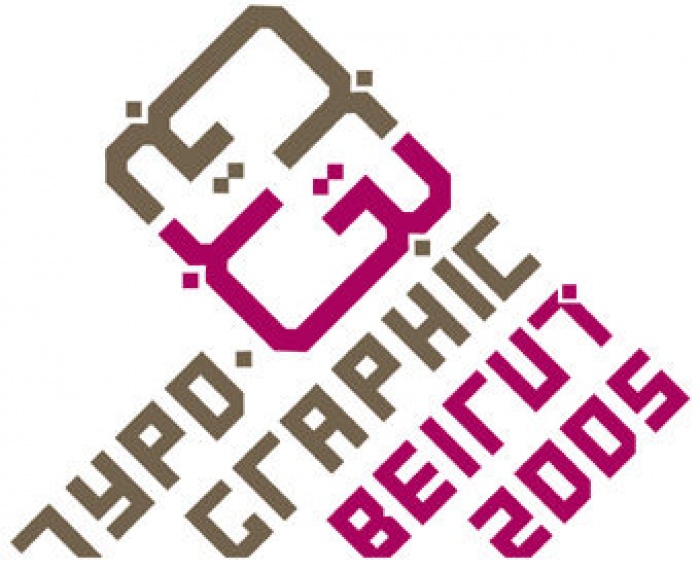 02.11.2004 News
Beirut (Lebanon)
- TYPO.GRAPHIC.BEIRUT 2005 conference will be the first ever major graphic design event of its kind to be held in the Middle East. The 3-day conference aims to provide a platform for students, professionals and graphic design educators from the region and around the world to exchange views and ideas in typography and graphic design. Designers worldwide are invited to submit papers for the conference, which will be held 14-16 April 2005 at Lebanese American University in Beirut. The deadline for abstracts is 15 November 2004.
Conference Theme
TYPO.GRAPHIC.BEIRUT 2005 will focus on various issues pertaining to typography and graphic design, including:
- design in a multilingual environment
- socially responsible design
- design history
- graphic design and technology
- visual communication in a global age
- typeface design
- moving type
Activities and Side Events
- graphic design and typography exhibition during and after the conference
- workshops during break time
- Side events: visiting the first printing press of the Middle East in Khenchara, a field trip to Byblos - the city where the alphabet originated from - also known as one of the oldest cities in the world.
Important Dates
15 November 2004 - Deadline for abstracts
Abstracts are to be sent in word and/or PDF format to
TYPO.GRAPHIC.BEIRUT@lau.edu.lb
15 January 2005 - Notification of acceptance
30 February 2005 - The deadline for full paper submission
All details will be soon posted on the conference website.
Organising Committee
Zeina El Abed, Nathalie Fallaha, Yasmine Taan
---
For further information please contact:
E:
TYPO.GRAPHIC.BEIRUT@lau.edu.lb
---
About Lebanese American University
Graphic Design at the Lebanese American University was established in 1996. It is a three-year programme that includes a foundation year, where students are introduced to the design discipline as a whole; a junior year, where they engage in building their skills and knowledge in typography, packaging, publication, illustration, corporate identity, and digital screen-based design; and a senior year, where assignments take on specific areas of design selected by the students. Cutting across various topics, thoughts and ideologies translate into visual communication solutions in their final projects.
Lebanese American University is a Member of the Icograda Education Network (IEN)
www.education.icograda.net