ZGRAF 9 INTERNATIONAL EXHIBITION OPENS IN ZAGREB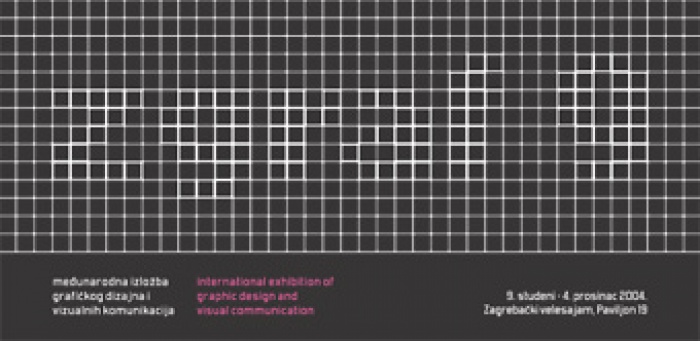 04.11.2004 News
Zagreb (Croatia)
- The 82nd Annual Awards Exhibition of Art Directors Club New York opened in Zagreb, Croatia, on 26 October 2004. It is the first of four exhibitions that will be presented within this year's ZGRAF 9 programme. The ZGRAF 9 International exhibition of graphic design and visual communication - an event endorsed by Icograda* - will be open until 14 November 2004 in Gliptoteka HAZU.
This eminent exhibition includes 204 of the best graphic design, photo, illustration, advertising and new media works (web, interactive technologies) in the world. The works are selected by the prospective designers involved in the work of Art Directors Club New York. This year's competition received 12 000 applications from 43 countries. After the presentation in New York, the exhibition travels around the world. This is the second time that the ADC annual selection has been presented in Croatia - a great honour and success for the Croatian design community.
In Croatia, the exhibition is organised by the association VIZUM, The Croatian Designers' Society and ZGRAF 9, International exhibition of graphic design and visual communication.
A central ZGRAF 9 exhibition of works selected through the international competition by the selection committee will be opened in Pavilion 19 of the Zagreb fair during the period between November 2004 and 4 December 2004. This year, ZGRAF 9 received 366 entries from more than 20 countries and only 73 authors with 138 works will be presented on the exhibition. The exhibition will also present invited works, including those of Stefan Sagmeister, Milton Glaser and Fernando Gutierez.
Two other exhibitions will follow, one from a Korean design artist Ahn Sang Soo and National award for culture and fine arts laureate Vladimir Chaika from Russia. The ZGRAF 9 prizes will be given by the members of the International jury composed of Mr. Martin Woodtli, Mr. Mirko Ilic, Ms. Laetitia Wolff, Mr. Mitsuhiro Miyazaki and Mr. Bo Linnemann. Some of the international jury members will hold lectures and participate in a discussion about problems of contemporary design and this years' ZGRAF 9 theme: design and advertising. The ADC exhibition has been included in the ZGRAF 9 programme precisely because of this years' project theme. Through its programme, ZGRAF 9 will examine problems of contemporary design and the relation of socially committed design practice and the commercially oriented language of the market.
ZGRAF 9, International exhibition of graphic design and visual communication is organised by ULUPUH - Croatian Association of Artists of Applied Arts.
---
For further information please contact:
Mila Marina Burger
T/F: + 385 1 455 2 595
E:
mmb@zgraf.hr
W:
www.zgraf.hr
---
*Icograda endorsement is a guarantee that the design event complies with approved international guidelines.