Call for papers: Iridescent announces new guest editors and themes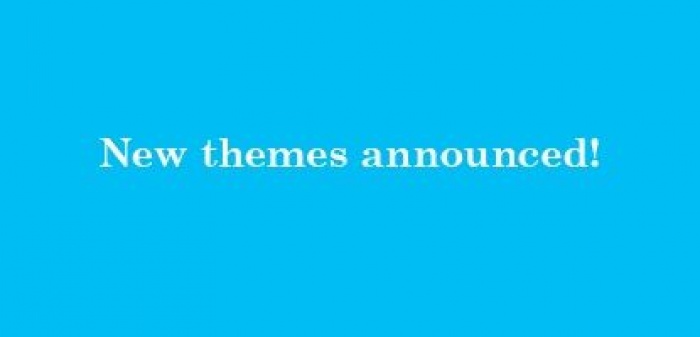 17.03.2011 News
Montreal (Canada)
- Teal Triggs, Professor of Graphic Design at the London College of Communication, University of the Arts London, and Alice Twemlow, Co-founder and Chair of the Design Criticism program at the School of Visual Arts in New York have joined
Iridescent: Icograda Journal of Design Research
as Guest Editors.
Four new themes announced

Triggs and Twemlow have each nominated two new themes for paper submissions.
Iridescent
is now accepting papers addressing:
Communication Design and Public Spaces
Facing the Future: Postgraduate Research in Communication Design

New Approaches to Writing about Graphic Design

Understanding How Graphic Design is Animated through Use

To read the full theme descriptions visit the
Iridescent website
. The call for papers will close on
30 June 2011
.
Understanding the role and impact of communication design

"These themes have been proposed so that we might consider not only where we are today in understanding the broader role and impact of communication design, but also its potential and future positioning within ever-changing political, social, technological, economic and cultural contexts," says Teal Triggs. "By focusing on the specific areas of public engagement and postgraduate education, we might be able to demonstrate the innovative ways in which communication design and its corollary research is shaping our design futures."
Alice Twemlow also adds, "As a design historian and critic with an interest in graphic design, these themes appeal to me personally but, more than that, I also think design writing and the use of design are timely topics that connect with the concerns of many of today's practitioners and commentators. With the proliferation of design blogs and independent publications, more people are exploring the craft of writing, and seeking new ways to express their perspectives, and new venues in which to do so. Additionally, as more designers experiment with design projects that require the increased participation of users, so there is a need for research that documents and reflects upon this paradigmatic shift in production. I am excited to see what Icograda's constituency is doing, thinking, researching and writing and I am ready to engage in dialogue with them on these matters and more."
Review process
As guest editors, Triggs and Twemlow will review all papers submitted for consideration under their themes. Papers that pass this first stage of review will then be circulated to at least three members of the
Iridescent
Peer Review Panel for review. All selected papers will be published online on the Iridescent website and may be chosen for publication for the Icograda General Assembly 24 in Taipei, Taiwan (Chinese Taipei) that will take place this October following the
2011 IDA Congress
.
To read more about
Iridescent
's submission criteria, to download the paper template or to submit a paper visit:
iridescent.icograda.org
---
For more information, please contact:
Diala Lada
Project Manager
Icograda Secretariat
E:
dlada@icograda.org
About Iridescent
Iridescent: Icograda Journal of Design Research
is an online journal established to advance Icograda's strategic aim to support the development of design education (theory, practice, and research). This peer-reviewed publication invites researchers and scholars worldwide to submit innovative design research in any of the six official language of the United Nations